How to add variable products to WooCommerce?
The variable product is the WooCommerce feature that allows you to add a product with different variations. For example when selling clothes you should provide all the available sizes to meet your customer's needs.
First you need to go to your WordPress dashboard and navigate to Products > Add Product: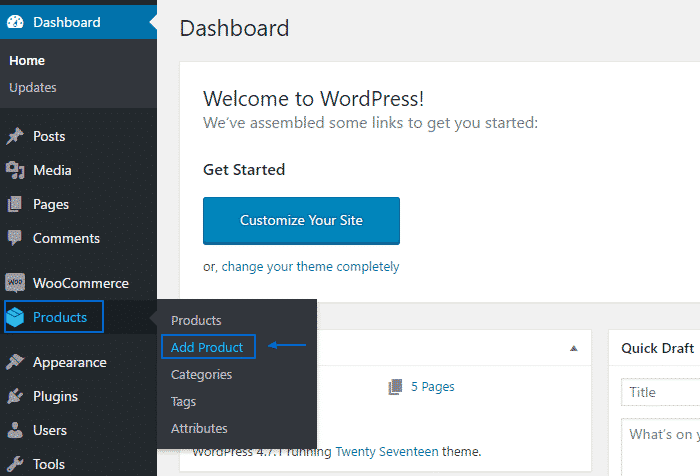 Next fill in the product name and description:

When you get to the Product Data section you should choose select the product type to be Variable Product:

The General, Inventory, Shipping, Linked Products and Advanced sections should be set up in the same way as you would if you are adding a simple product. This is described in the previous sections of the tutorial.
However the difference comes with the Variations section. Please have in mind that before you create all the combinations you should configure at least one product attribute and add values to it. In our example we will add the Size:

Once you add the attribute you should apply its values too:

Next go to the Variations section and select Create variations from all attributes:

You will be displayed with the available options which you now need to configure:

Clicking one of them will open the setup menu for it: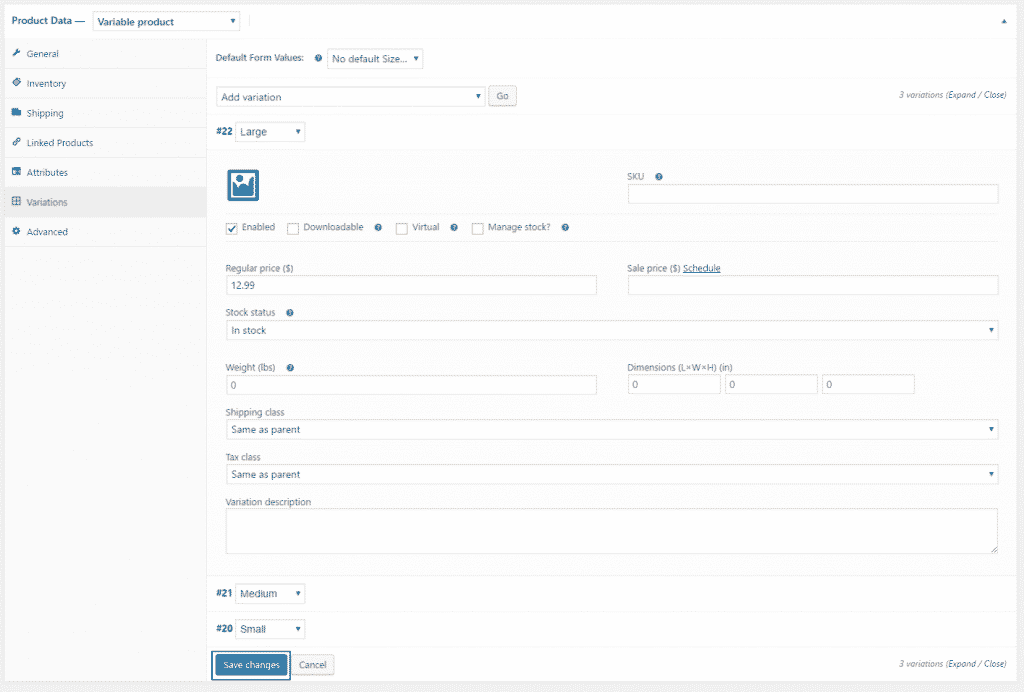 You will have to set all the variations up before you proceed.
Once this is done assign the product to the proper category, add tags and images and click on the Publish button.
When the customers access the product page they will required to select one of the options before they proceed with the checkout: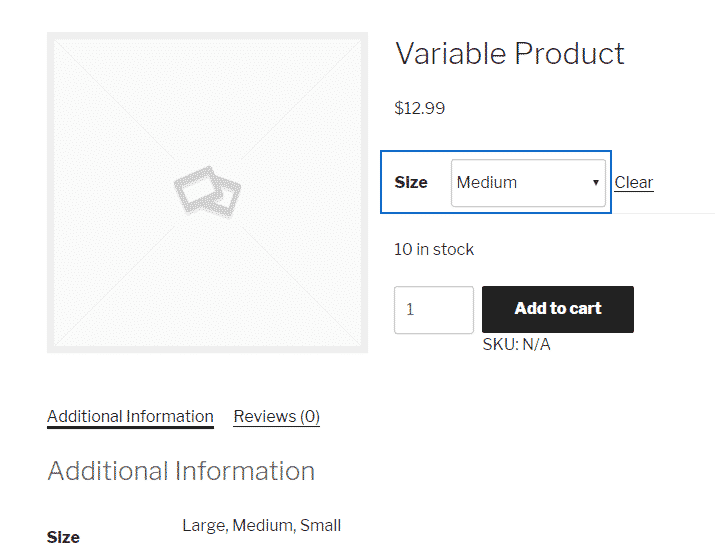 WooCommerce is not

right for

you?