How to add grouped products in WooCommerce?
The process of adding a grouped product to your WooCommerce store is very similar to the one of adding a simple item which we have covered in the previous section of this tutorial.
Actually the Grouped product is a batch of several simple products. You will first need to create the grouped one and then add the simple products to it.
The product name, description sections along with the category, tags and image options are the same as the simple item ones: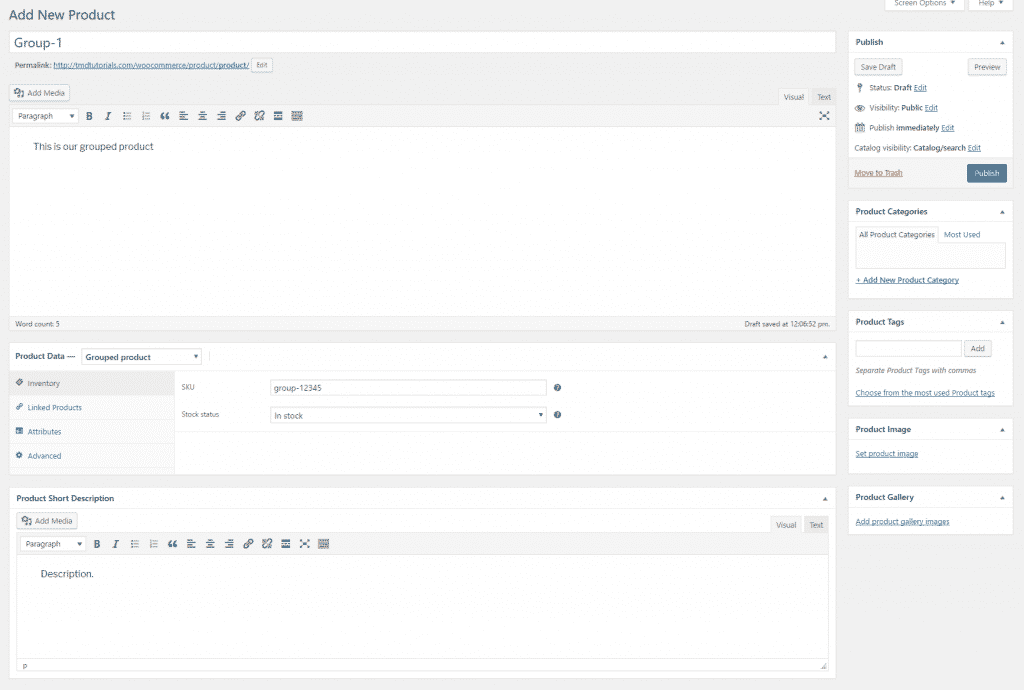 Once you have created the grouped product you should go to the simple one and click on the Edit button:
When you are on the Edit Product page navigate to the Linked Products section and add your Grouped Product:

Finally click on the Update button and the changes should be saved.
The new grouped product will be displayed in your shop and its price will be as much as all of the products added cost.
WooCommerce is not

right for

you?