WooCommerce Basic Setup
In this section of the tutorial we will show you how to go through the setup wizard available after the installation of the WooCommerce plugin.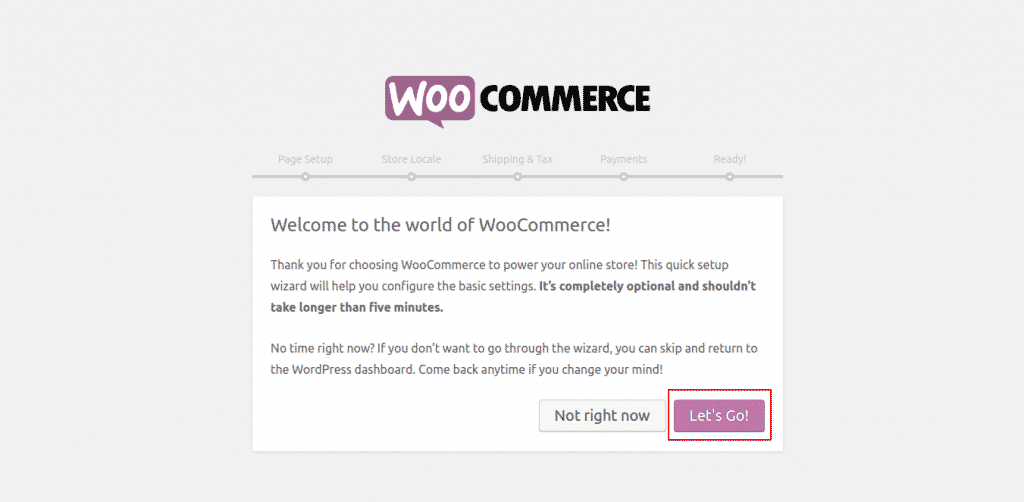 The first thing that need to be set up are the pages associated with your store. The WooCommerce application automatically creates the Shop, Cart, Checkout and My Account pages: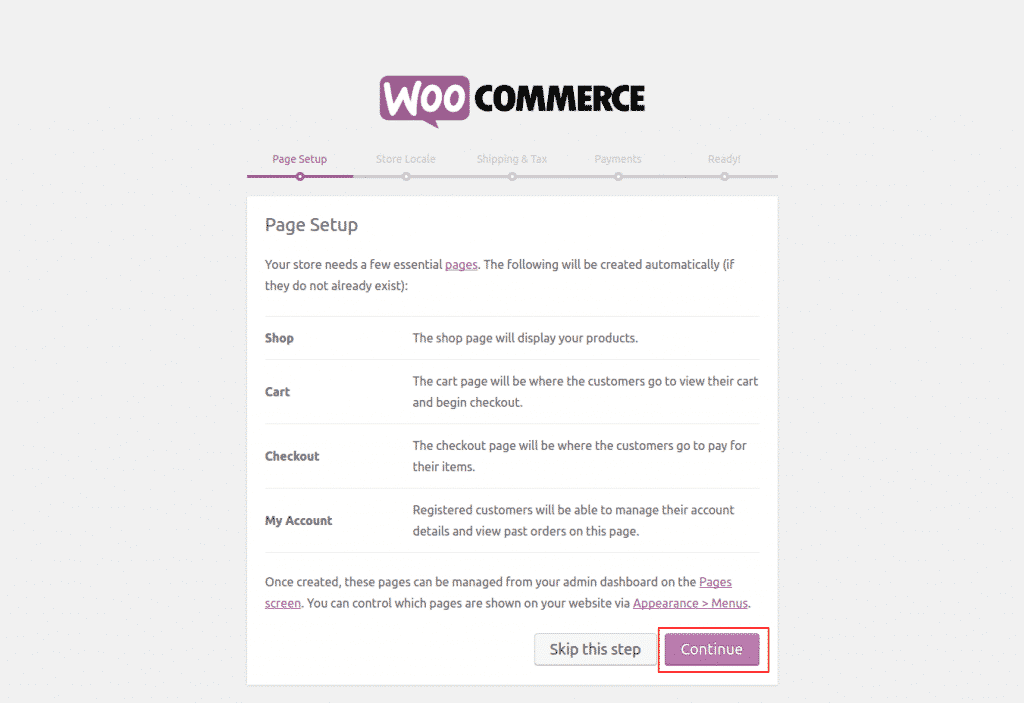 On the next step you need to configure your Store Location, Currency and units for your products: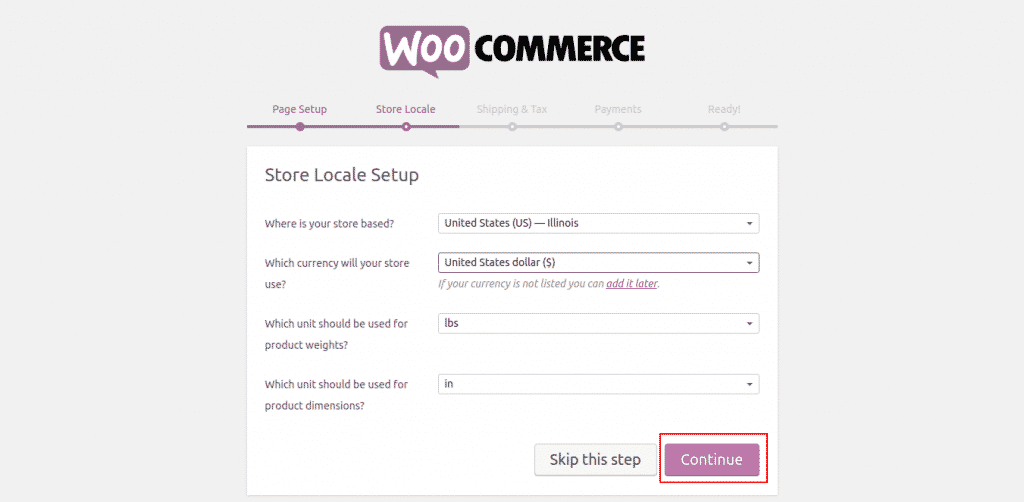 Next come the basic Shipping and Tax settings. In case that you will be charging sales taxes the corresponding rate will be added automatically based on your store location. You can also add a tax later: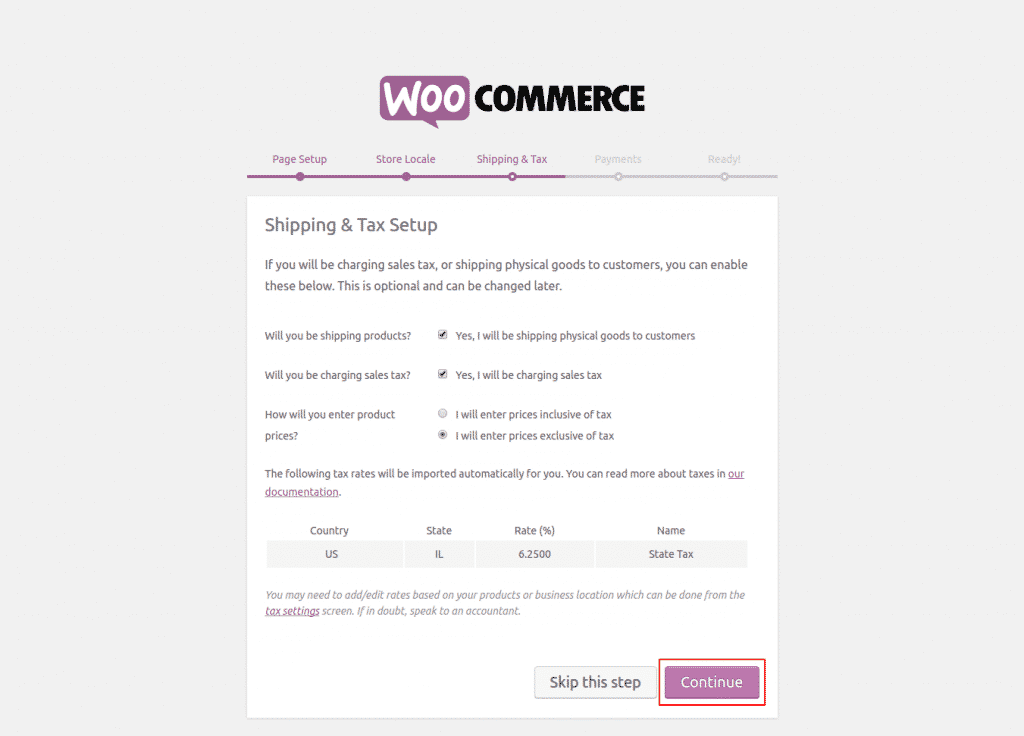 Another important thing that you need to configure here is the way in which you will accept payments: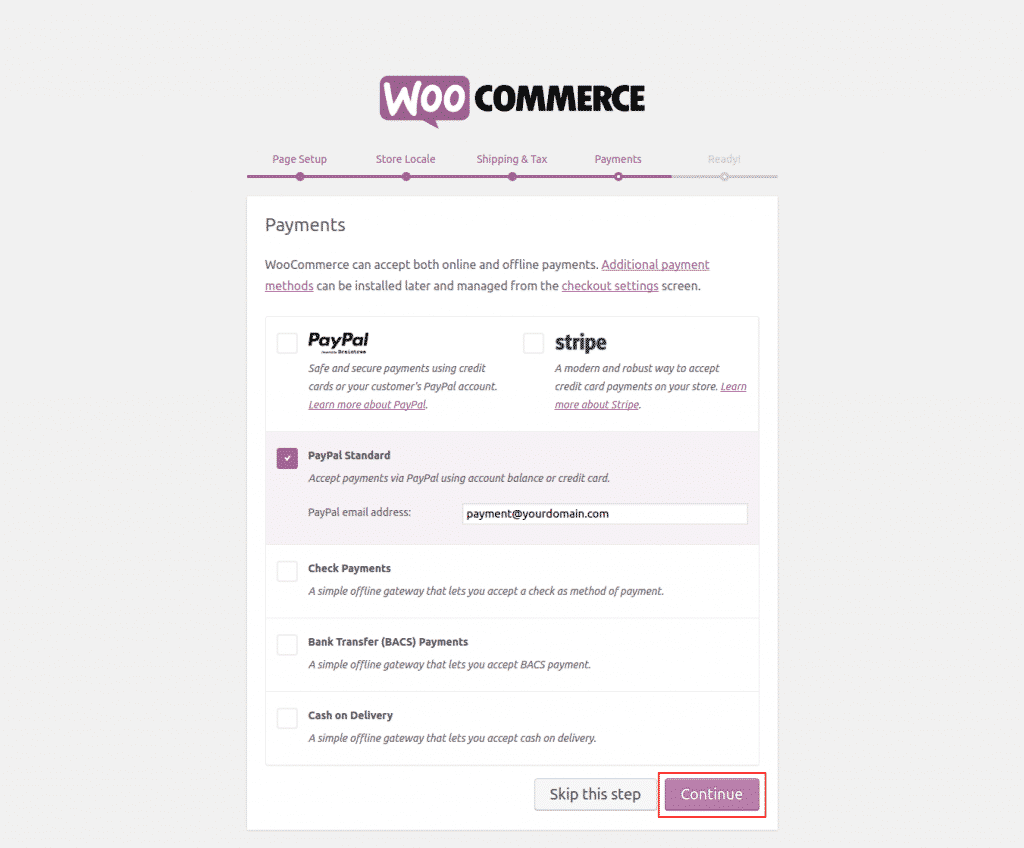 Actually this is the last step of the setup wizard and you are now ready to start building your online store: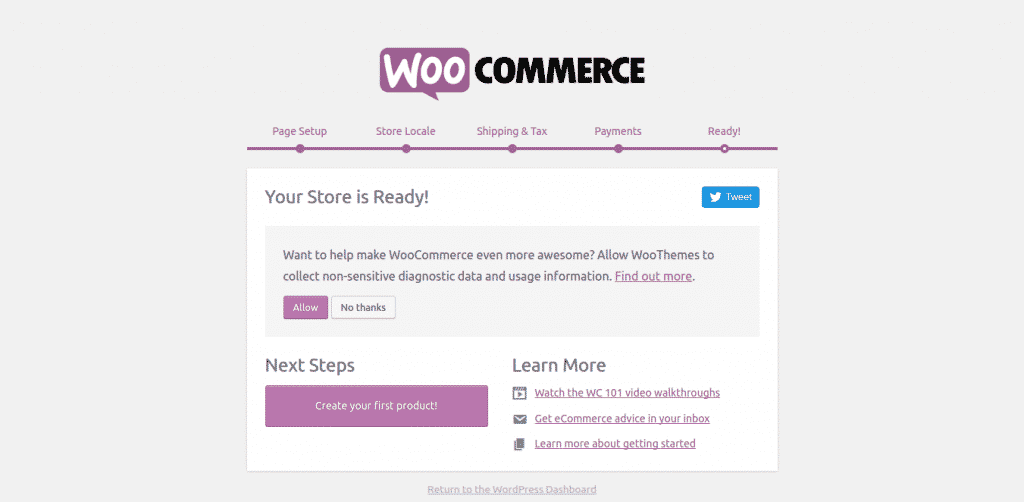 If you have not chosen your WooCommerce hosting provider yet, feel free to review our offers here.
WooCommerce is not

right for

you?