How to import products in WooCommerce
If you already have products in a CSV file, Woocommerce provides you with the option to simply add them to your website. In this tutorial we will follow step by step the process.
The first thing to do is to prepare your products in a CSV file.
After that access the admin area of your website by entering yourdomain.com/wp-admin
If you are using our Managed WordPress accounts you can simply access the admin area by accessing your account with us. Hover over the TMD logo → Websites → Manage website → WordPress Admin URL.
Once you enter the back-end of your website go to Products → All Products → Import

Once you click on "Import" the system will redirect you to the next page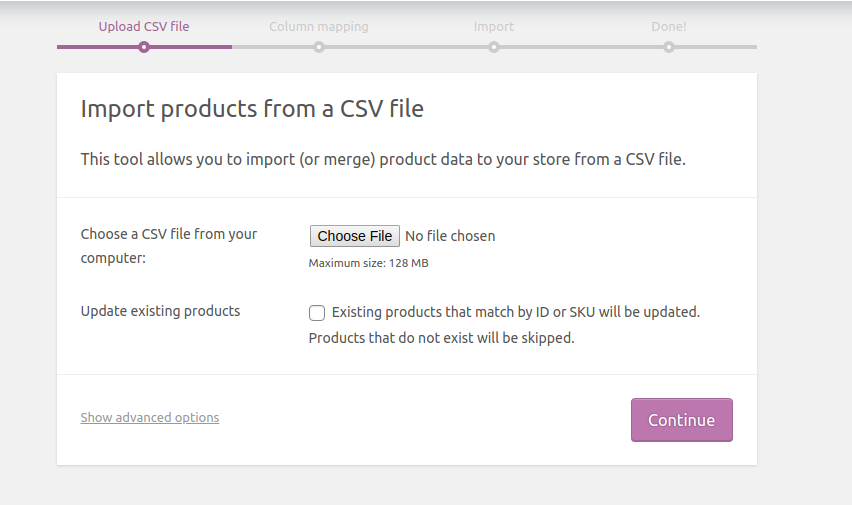 The import is in a few steps. The first is to upload the CSV. If you are importing products which you already have on the website but are updated in any way you can enable the option on the first screen which will update the existing products as well. However, if you leave the option disabled and upload a product which is existing on your website after the import both products will be visible on the website. Once you are done click on the "Continue".
The next step is the mapping field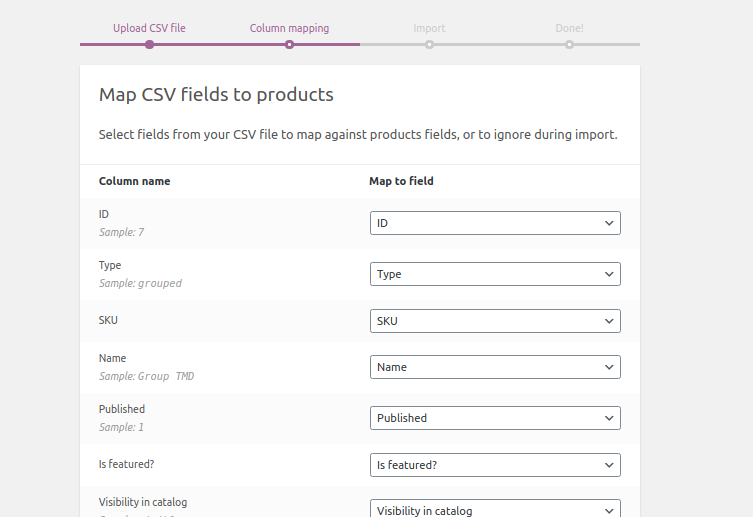 It is important to review this page before proceeding further so you can ensure that column header is the same as the map field from the imported file so everything can be uploaded correctly. Once you are sure everything is correct scroll down and click on the button to proceed

After that a new screen will show with the process. Once it is done you will be present with the following screen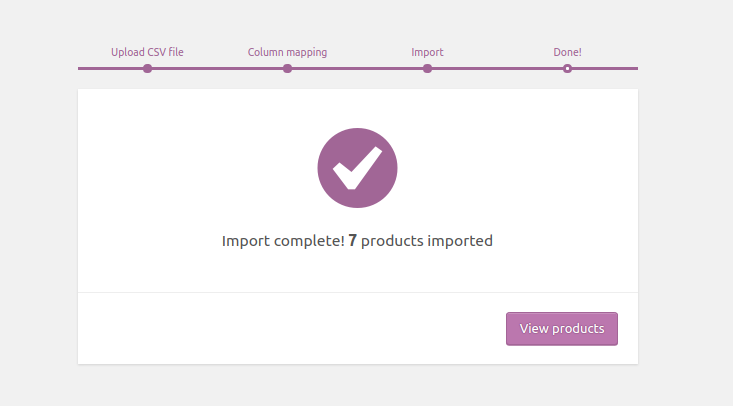 The products have been uploaded and you can review them.