How To Install Moodle Automatically?
Moodle is not only the most widely spread Learning Management platform, but it is also a very simple to install application. In this section of the tutorial we are going to cover the automatic installation, which you can perform via your cPanel very easy and swift.
You first step should be to log in into your cPanel and get to the Software section. There, you will be able to see the amazing auto installer application – Softaculous App Installer:

As soon as you enter the Softaculous installation tool, click on the top left search bar: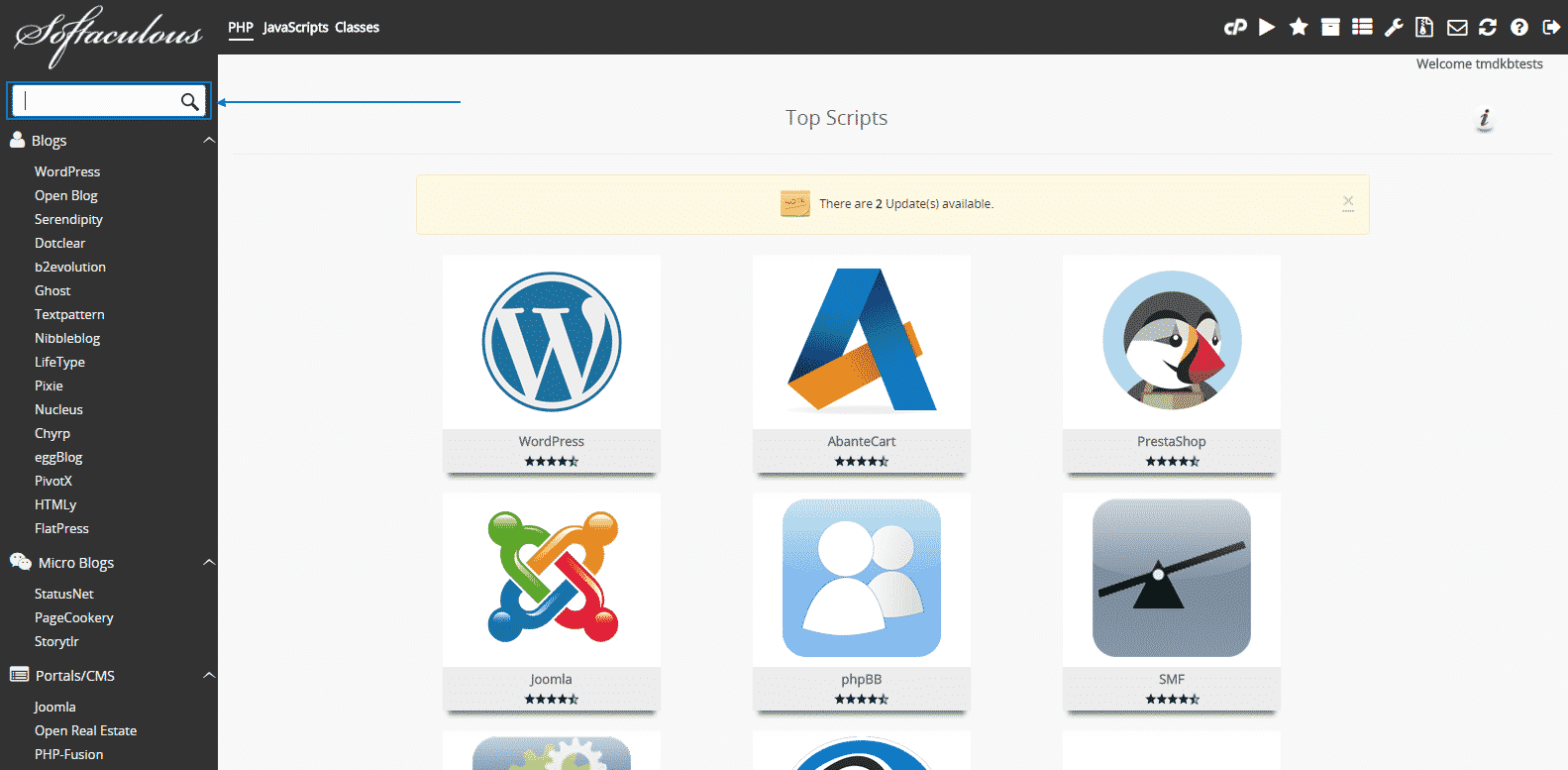 Then type down "Moodle" and you will see that in the left column you will get a Moodle symbol, which you should then click on: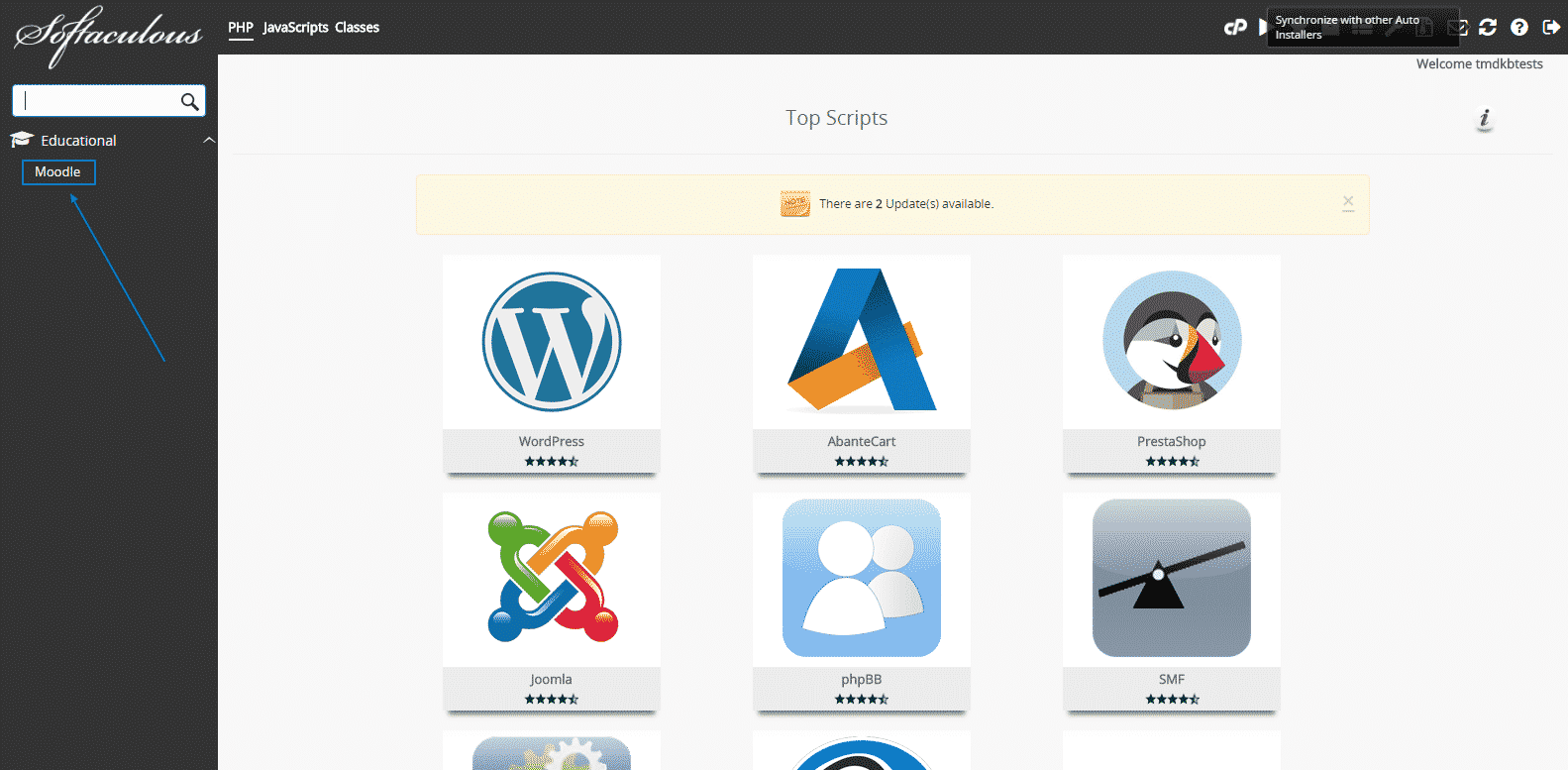 Then, you are going to see the application overview page, where you have to click on Install Now and thus the Auto Installation should be initiated: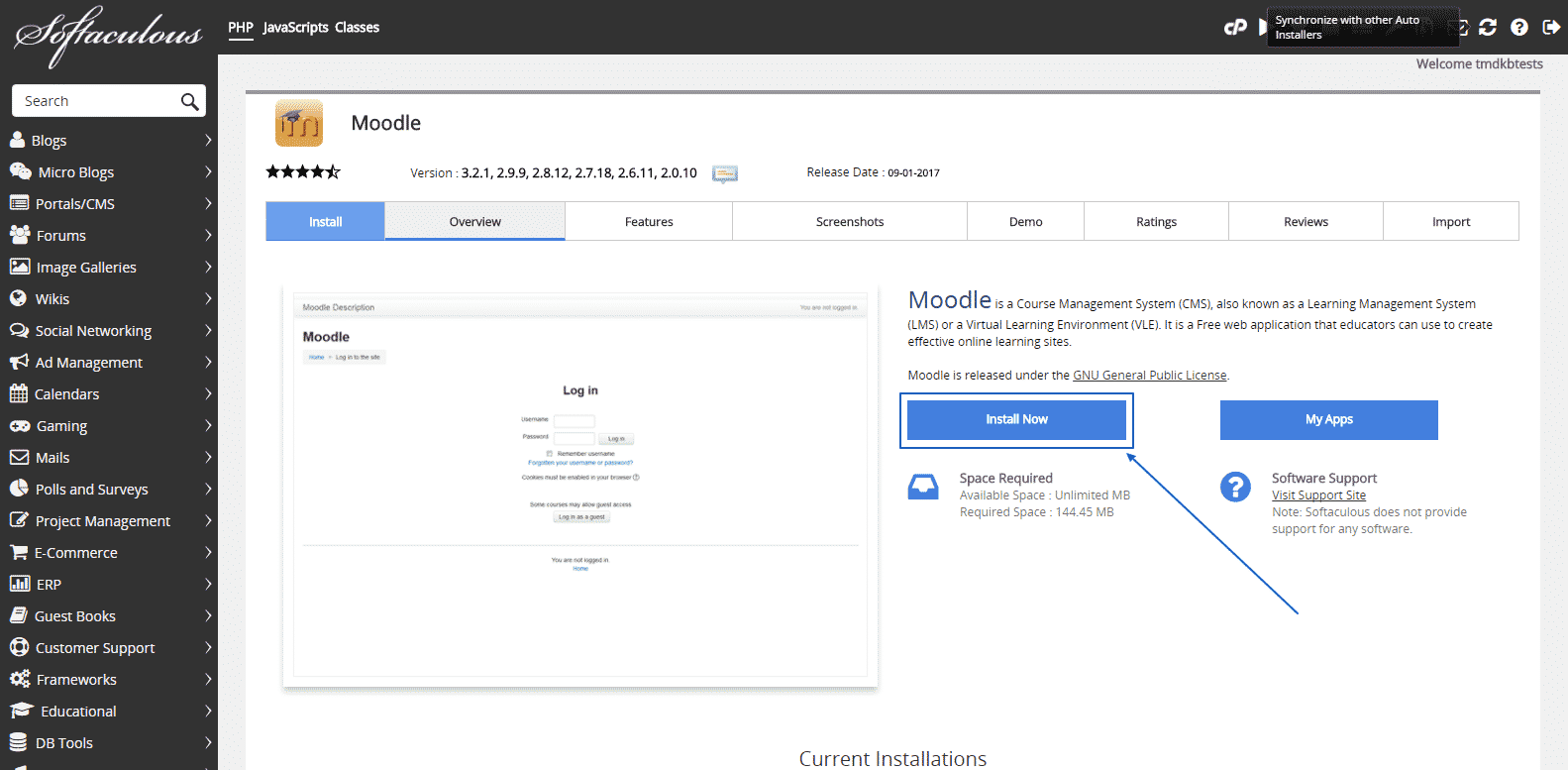 When you do that, a full installation menu will appear. Once you are there, you should make sure all the settings are done, according to you needs. In the Software Setup section you can choose the version of Moodle, which you want to install. You can also change other settings, such as the protocol in use, but we would recommend for you to pay special attention to the In Directory section, as the whole installation is going to be in the chosen directory of this field: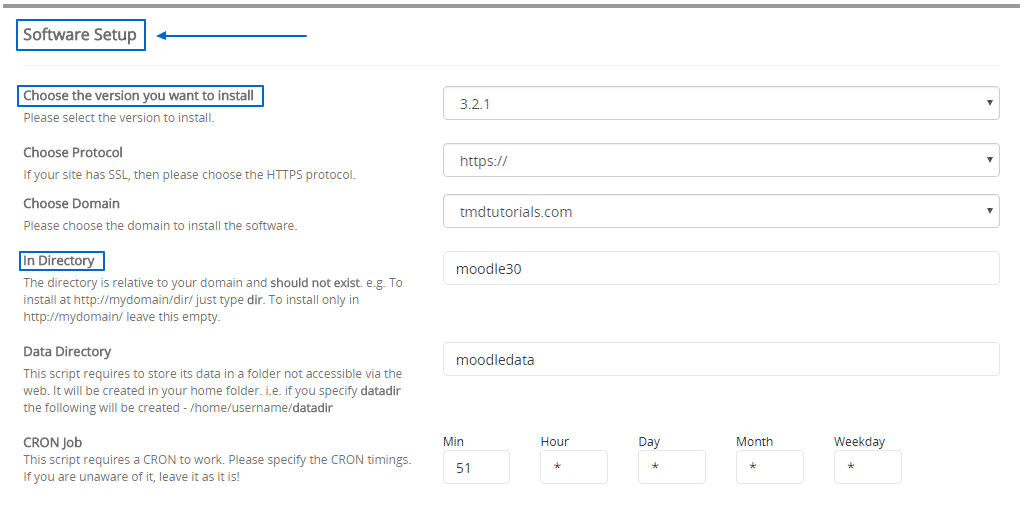 Next, you will see the Site Settings section, where you will be able to set the name and description of your website. Just below it you will see the Admin Account section, where you should put in the desired admin username, password and email respectively: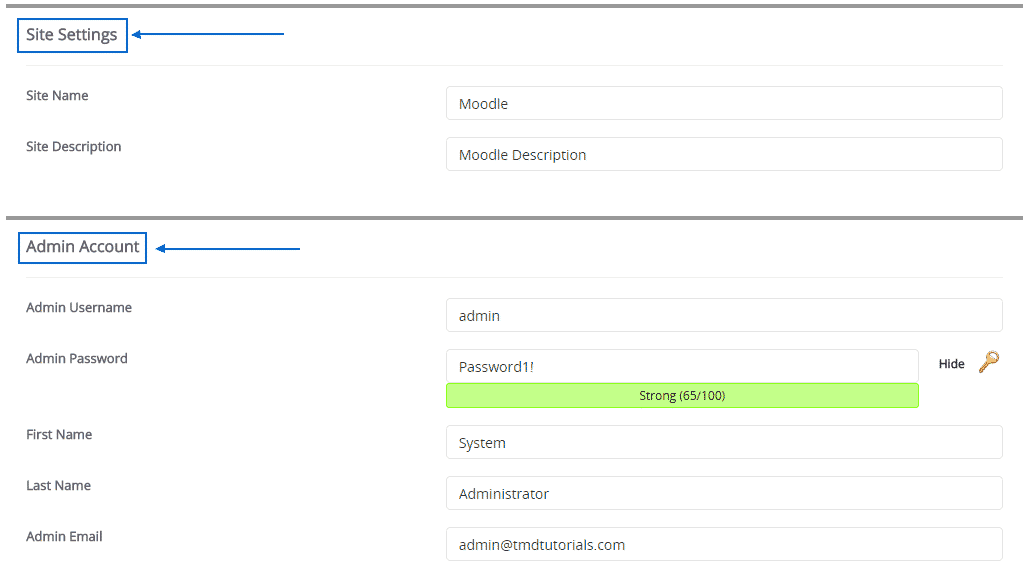 When you have finished with these sections, make sure that the language of your website is set to the one, which you require and then click on the Install button at the bottom.

After you have pressed the button you simply have to wait for a couple of seconds until the installation process has finished. As soon as it does, Softaculous will present you with the links you need to login into your administration area:

Moodle is not

right for

you?