Now, to make sure that our pages can be accessed, so we will link them in the site menu. From the admin panel, go to Menus -> Main Menu.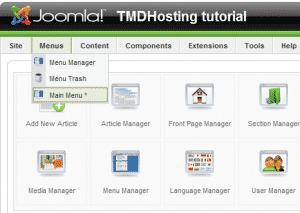 Firstly, we delete all the default links. To select all links, check the first radio button and click on Trash. (You can safely disregard the warning that will appear "You cannot trash the default menu item") We add links to our articles and the "Contact us" page. For this purpose click on [New] from the top-left menu. Now select the item type. It will be Internal link – Article – Article Layout in our case: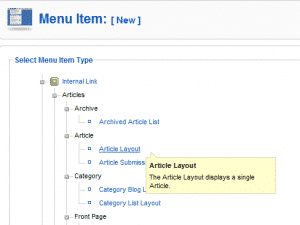 Next, the information about the links has to be filled in. The link will be called "About us". Then click on [Select] from the left Parameters – Basic: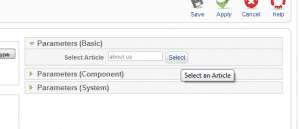 Then a box with all our pages appears and we click on "About us":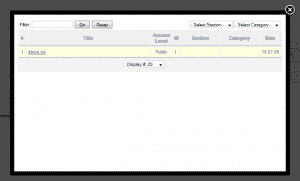 Finally, by clicking on [Save] from the top-right menu we save the link.