Joomla Performance Optimization
Go to Content – Article Manager from Joomla's admin panel: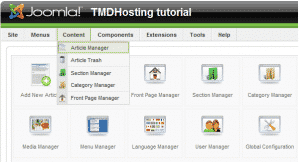 Click on "Preferences" from the top-right menu.
You can see a box with all configurable options including author/date posted. Any of the options you'd like to disable can be simply set to "Hide".
Changing the domain name for your Joomla
Unlike the previous Joomla versions, which required a manual re-configuration when changing the domain name of your site, Joomla 1.5 does NOT require such a change; it adapts to your domain name automatically/dynamically.
Joomla 1.5 speeding up
Joomla may usually perform rather slowly in these cases:
– Enabled extra features such as stats and polls
– Installed additional components, modules, plugins, themes
– Too many items on the pages
By good luck, there is an easy way to speed up Joomla's performance by enabling its caching function.
You can do this from Joomla's admin panel Site -> Global Configuration: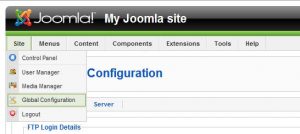 Next, click on the link "System" under Global Configuration.
There you have to check "Yes" besides the Cache option in the box called "Cache Settings".
You do not have to change the rest options, but you can commit the change clicking on [Save] from the top right menu!
You may be prevented from immediately seeing changes on your site by enabling the cache. In some cases you might have to wait for timing out the cache (15 minutes) before seeing the changes.
User registrations allowance in Joomla 1.5
User registration is allowed in Joomla 1.5 by default. Just enable the login form. From the admin panel go to Extensions -> Module Manager: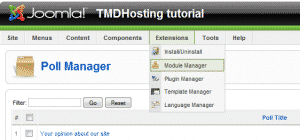 Then click on [New] from the top right menu and check the "Login" option: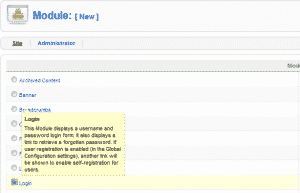 To proceed, click on "Next" from the top-right menu. We will make only one change from the appearing options:
Title: Login Finally, click on [Save] from the top menu to save the progress and there will be a login form on your site.
Joomla is not

right for

you?