How to update Joomla
In case there is a newer version available, Joomla will always notify you, but it will not do the update for you. So it will prompt you to initiate the upgrade procedure manually.
It is highly recommended to backup your website before the update, so in case something goes wrong, you would be able to restore the previous state of your website. You may visit the following tutorial "How to backup Joomla" to see how you may backup your Joomla website.
The update can be initiated through your Joomla administrator dashboard, so first of all you would need to be logged in to it. In case it has not been changed, the login URL for your Joomla dashboard should be yourdomain.com/administrator, once loaded Joomla will ask you for your administrator Username and Password.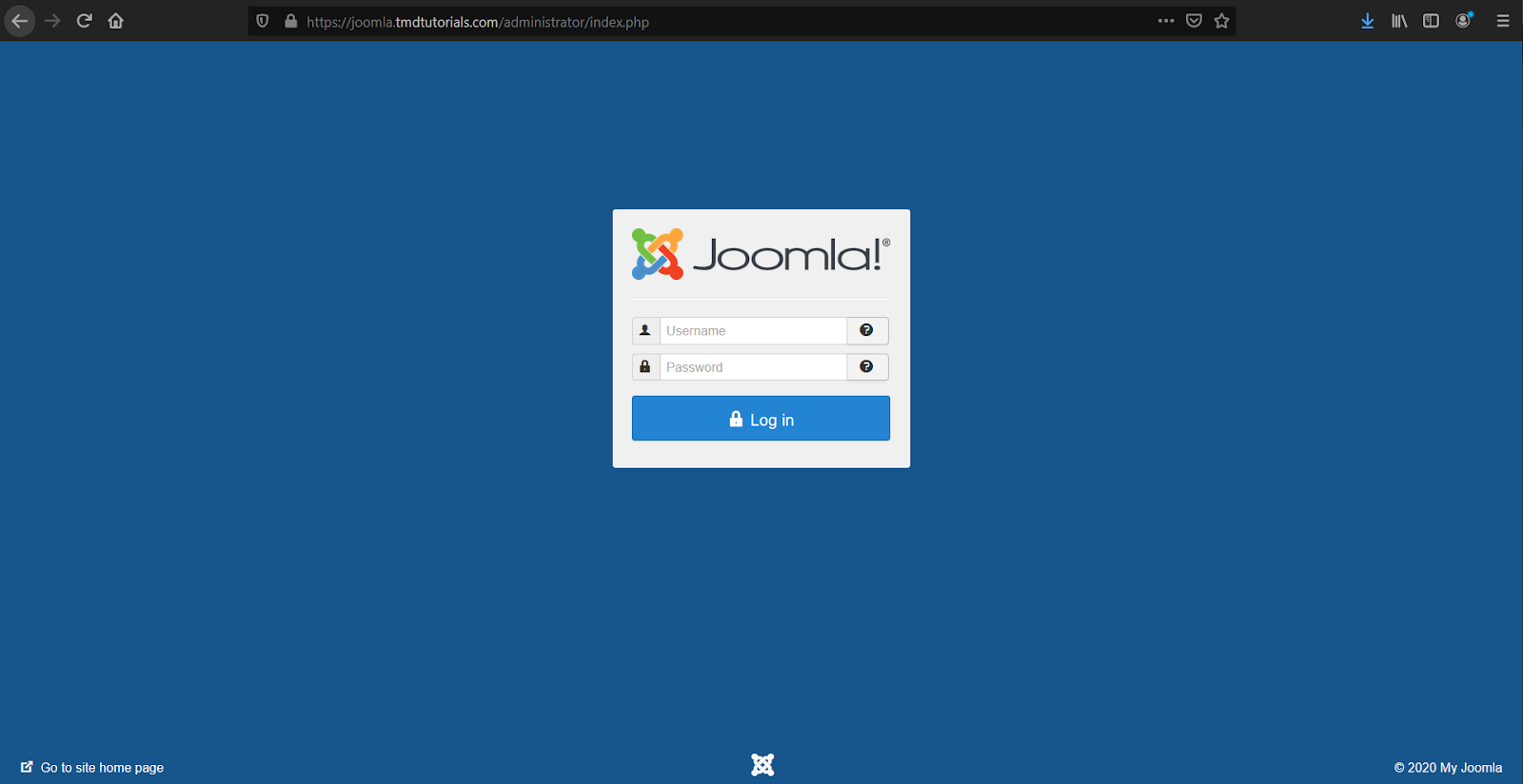 Once logged in, if an update is available you will see a message on the top of your screen, as well on the bottom left corner under "Maintenance". To initiate the update press "Update Now".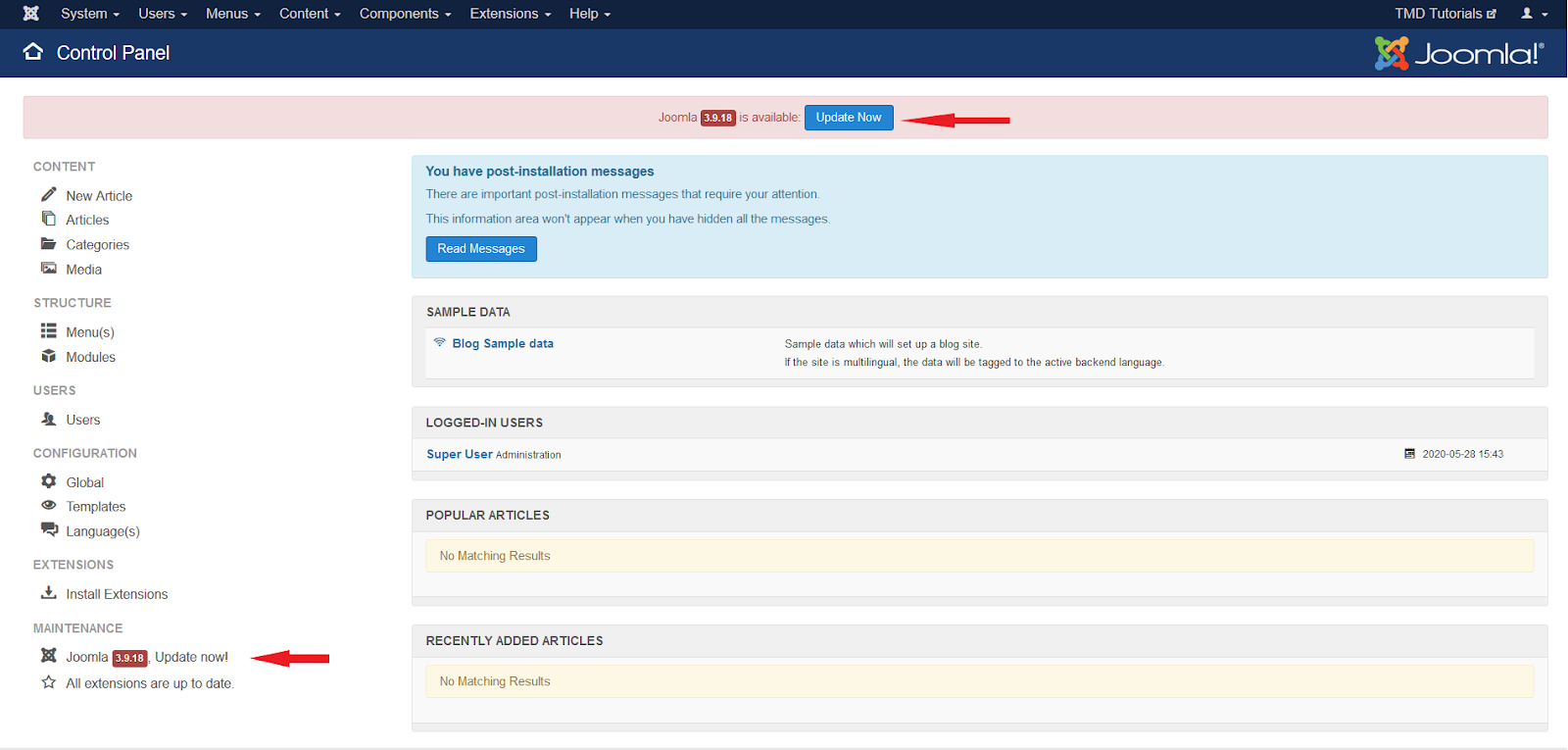 Once you click to update Joomla, you will be directed to the "Joomla Update" page, where some additional information regarding the update will be provided. Once you are ready to update your Joomla website, click the "Install the Update" button.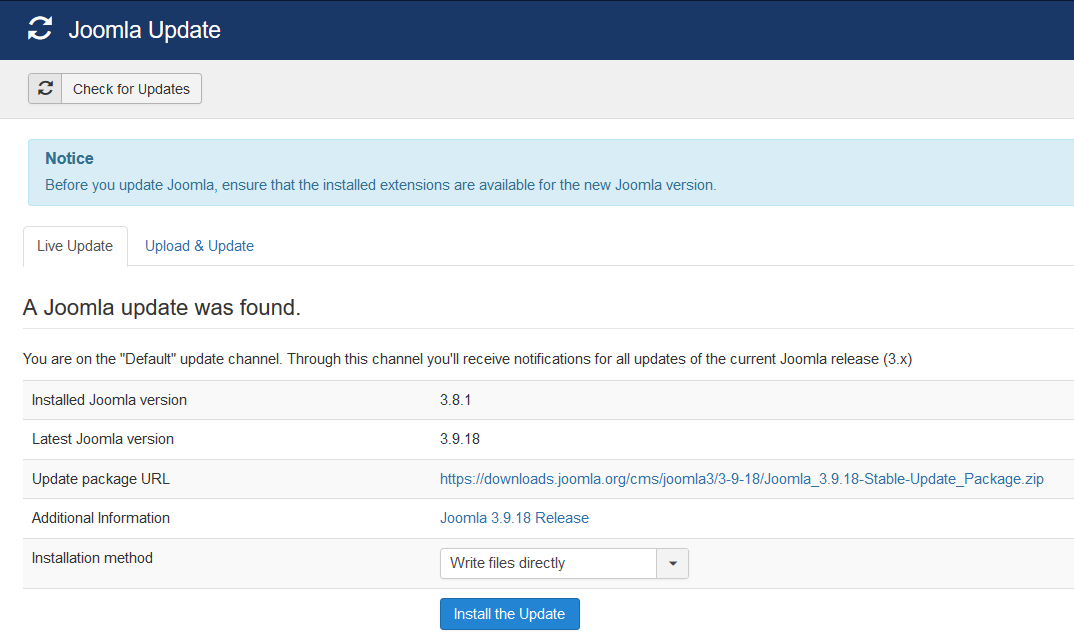 If the update is successful, you will see a message that informs you that you are now using the new version of Joomla.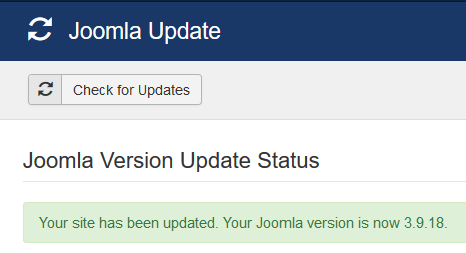 Congratulations! You are now using the latest version of Joomla!
Once the update is completed it is a good idea to clear your browser's cache and cookies and visit your website to check if it is fully functional.