How to install themes in Magento?
Even though the Magento application offers a great appearance and customization options you might need to install a specific theme to meet your personal requirements or the one that best suits your needs.
That is why in this section of our tutorial we will show you how to install such.
As a start you need to find and download the desired theme on your local computer. You can visit the official Magento marketplace to find such themes. Have in mind that there are themes designed for the 1.x.x releases and other ones for the 2.x.x branch and they cannot be used for another version except the one meant for.
Once you have the theme archive downloaded you should check the installation istructions included in the package. However we will cover the most common procedure in this article.
To proceed with the installation you need to upload the theme files in the root directory of the script on the server where your hosting account resides. This can be easily achieved using an FTP client. If you are not sure how to do that yourself you can refer to the following article.
As soon as the files are deployed you need to go to the application administration area and navigate to Content > Design > Configuration: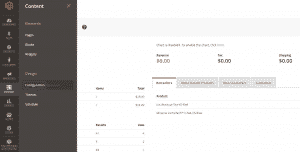 On the new page you will need to click on the Edit button next to the store in question:

You will be redirected to a page, where you can set the theme you have just uploaded as a default one for your store. To do so open the Applied Theme drop-down menu and select it. Once you are ready click on the Save Configuration button:

It is a good idea to clear the application cache, in case t is enabled, when you have added a new theme. To do this you just need to navigate to System > Tools > Cache Management: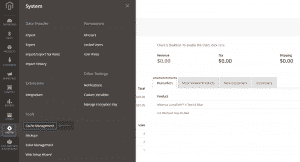 Next, simply mark the entries with an Invalidated status, select Refresh from the menu and click submit: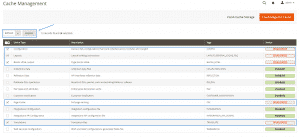 These are all the actions you need to perform when installing a new theme to your Magento 2.1 store.
For your convenience we have made a screenshot with the appearance of the website with the default theme: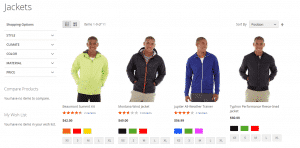 and with the one we have installed: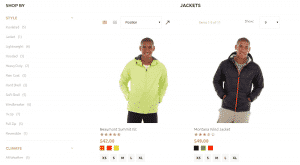 Magento is not

right for

you?