How to edit footer links in Magento?
Depending on the content of your website you would need to place different links in the footer of your Magento store. In this section of our tutorial we will show you how to deal with this in a few simple steps.
At first you need to access the administration area of the platform: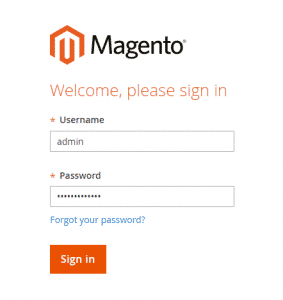 Next navigate to Content > Blocks: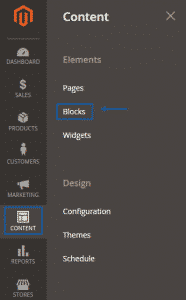 On the new page you should be able to see the Footer Links Block. On the right side of the line there is a drop down menu, on which you should click Edit:

You will be redirected to the Footer Links Block page where you can set a few features associated with the block in question. In the first section you can choose if you want the block to be enabled or disabled, change its title and identifier and specify the store view:

On the second section of the screen you will be displayed with the WYSIWYG (What You See Is What You Get) editor. Using it you can add, edit or remove links from the footer of your online store with ease:

Once you are done with the changes you should click on the Save Block button on the top right corner of the page:

Magento is not

right for

you?