How to add and manage categories in Magento?
As you already know Magento is one of the most powerful and widely used e-commerce applications. The main feature that an online store has to provide you with is the ability to add products and organize the in the appropriate categories, so your customers can find the desired item quickly and easily.
In this section of our tutorial we will show you how to add and manage the categories of your shop.
First you need to access the administration area of your website and navigate to Products > Categories: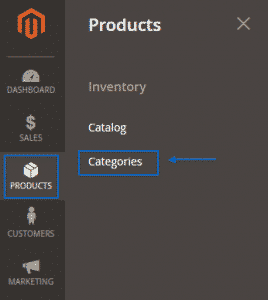 On the new page you will see the directory tree where you can select the entry that you want to edit. You can also add new category or subcategory: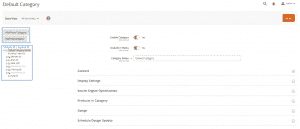 As you can see on the image above, at the top of the page you can enable or disable the selected category, to include or exclude it in the main menu and change its name:

The other options you have set are divided in several sections. We will cover them one by one.

In this section you can set a category image, add description and a static block to be displayed when the category is accessed.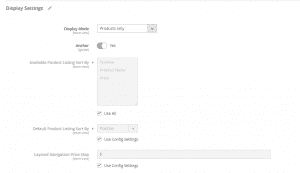 The options you can configure here are the following:
Display Mode – specify if you want to make visible only the products, only the static block or both.
Anchor – this is a feature that allows you to display Attribute Filtering on the category page.
Available Product Listing Sort By – here you can specify the filters that the customers would be able to use to sort the items.
Default Product Listing Sort By – the default product listing options.
Layered Navigation Price Step – the step filled in here specifies the ranges when the customers are filtering the products by price. If you leave it blank it will use the predefined value of the Magento application, which is 10, 100 or 1000 depending on the prices of the products.
Next comes the Search Engine Optimization section: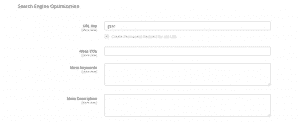 Here you can specify the SEO URL, meta title, keywords and descriptions so the search engines can index the information properly.
In the Products in Category section, which follows you can review the products stored under the category in question: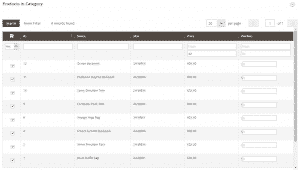 As you may want to set different layout and appearance to the separate categories on your store you should be able to see that there is another section – the Design one:

Once you have configured all the features mentioned above you are done with the setup of the desired category and you just need to navigate to the top of the page and click on the Save button.
Magento is not

right for

you?