How to install a PrestaShop theme?
With our PrestaShop Hosting packages we can provide you with an optimized environment for your website, so it will be fast and secure.
However to create a unique and good-looking online store you need to choose a theme that meets your requirements and fits the needs of your website. You can search for paid themes in the official PrestaShop marketplace available here.
Searching for a free theme is also an option but it is not recommended due to security reasons. It is very important to download a theme designed for the exact version of the application that you are using to avoid incompatibility.
Theme installation in previous version of the application was a bit complicated since it has required to use the "Import-Export Theme" module. However the process was simplified in PrestaShop 1.6 and it is quite straight-forward now.
To install a new theme you first need to go to your application's dashboard: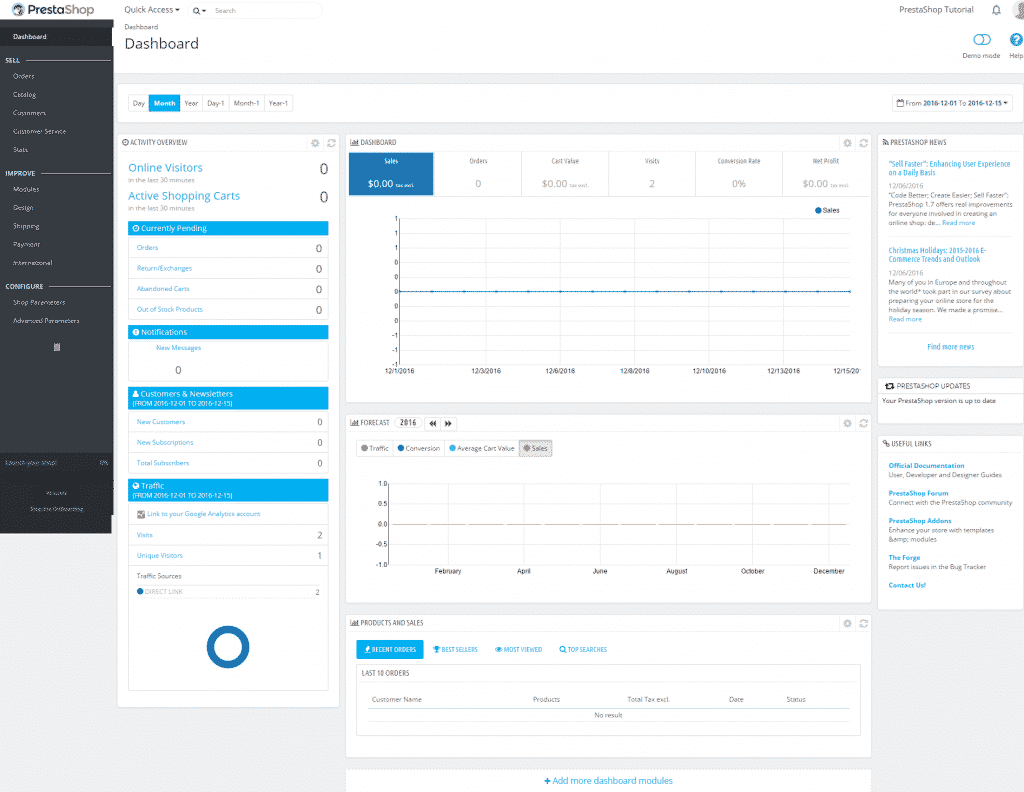 Then you should navigate to Design > Theme & Logo and click on the Add new theme button: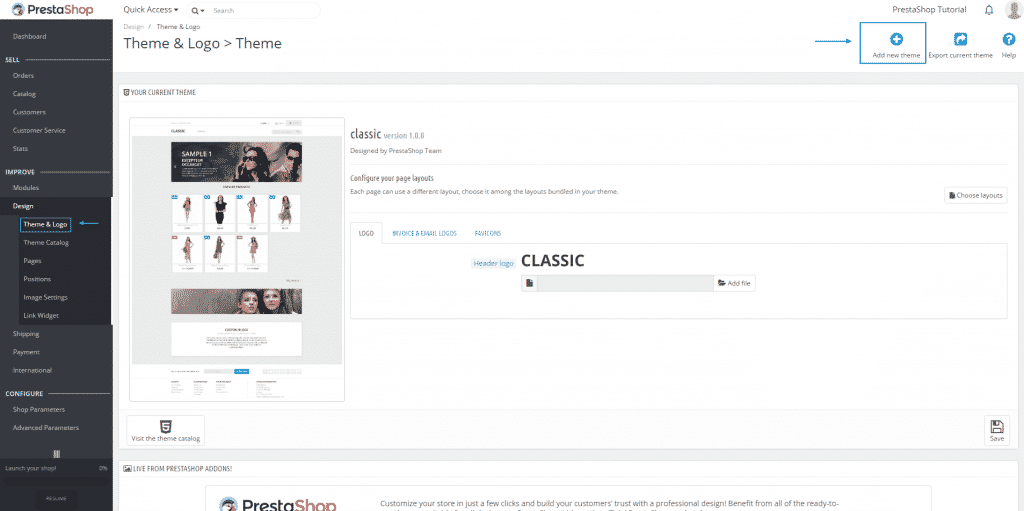 Now you need to select the file containing the theme from your local computer, upload it to your website and click the Save button: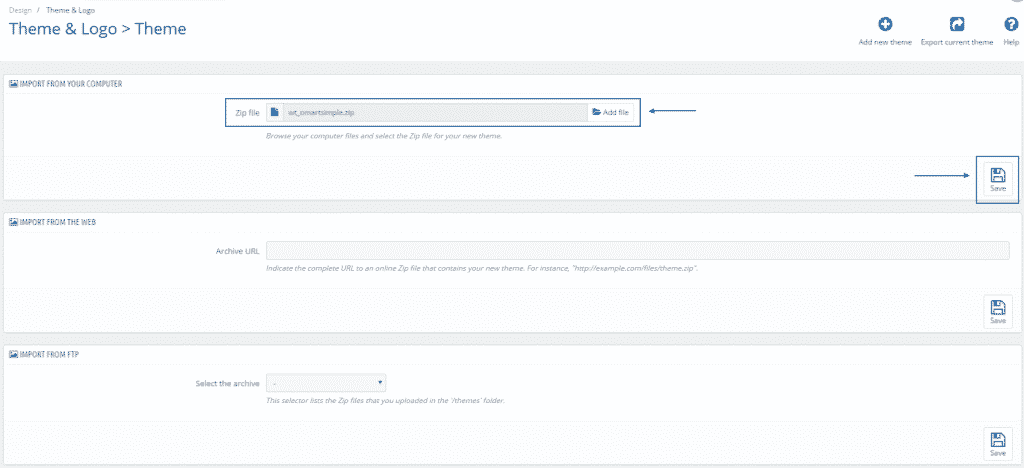 As you can see there are two additional options to upload the theme – by using an URL to the zip file or using an FTP archive.
Once the new theme is uploaded it will be displayed under your current one. You can activate it by clicking on the Use this theme button: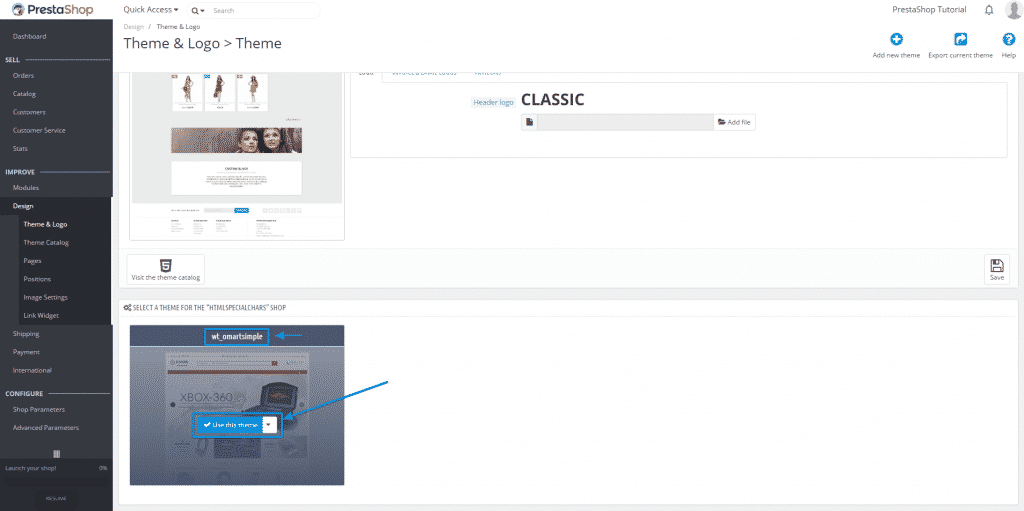 Here is the website with the default theme: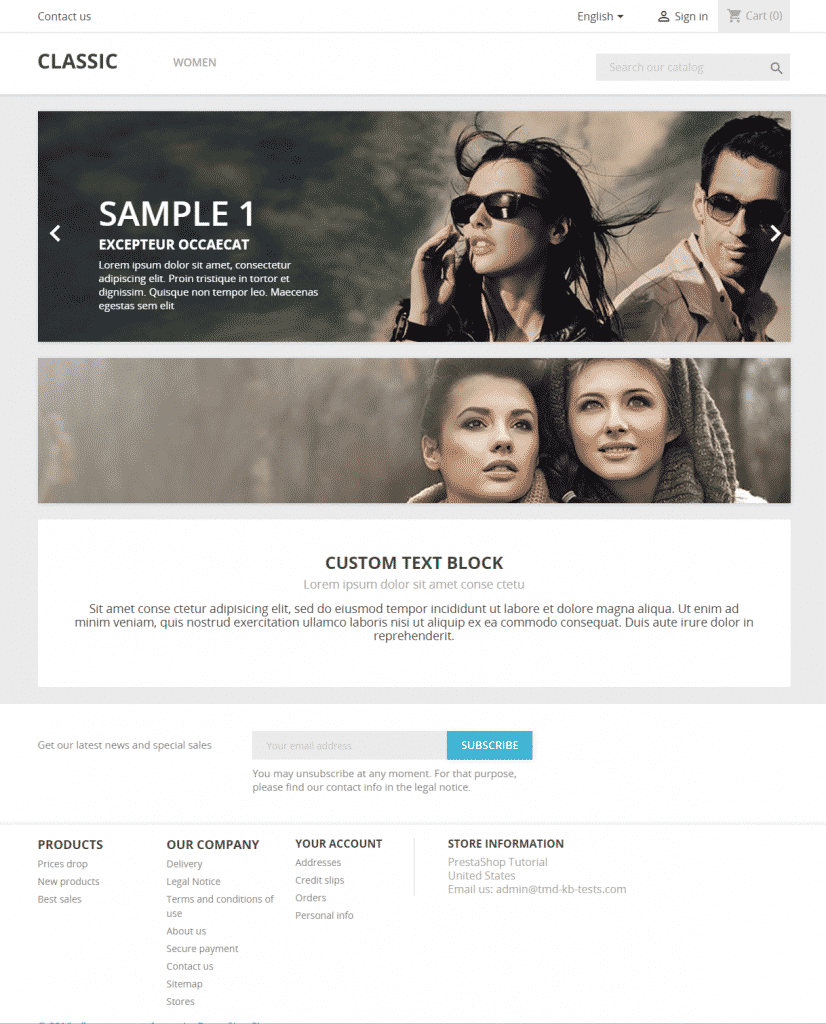 And here it is with the new appearance of the frontend: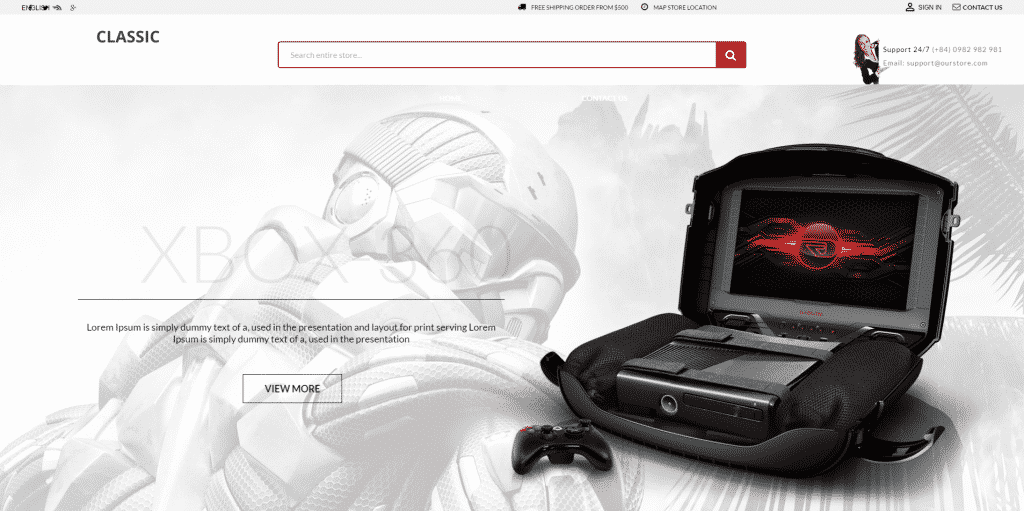 PrestaShop is not

right for

you?