PrestaShop has around 50 built-in modules which you can manage via the dashboard. However depending on your specific needs you might want to extent the application's functionality by installing additional modules.
You can do that via your application's dashboard > improve section > Modules & Services: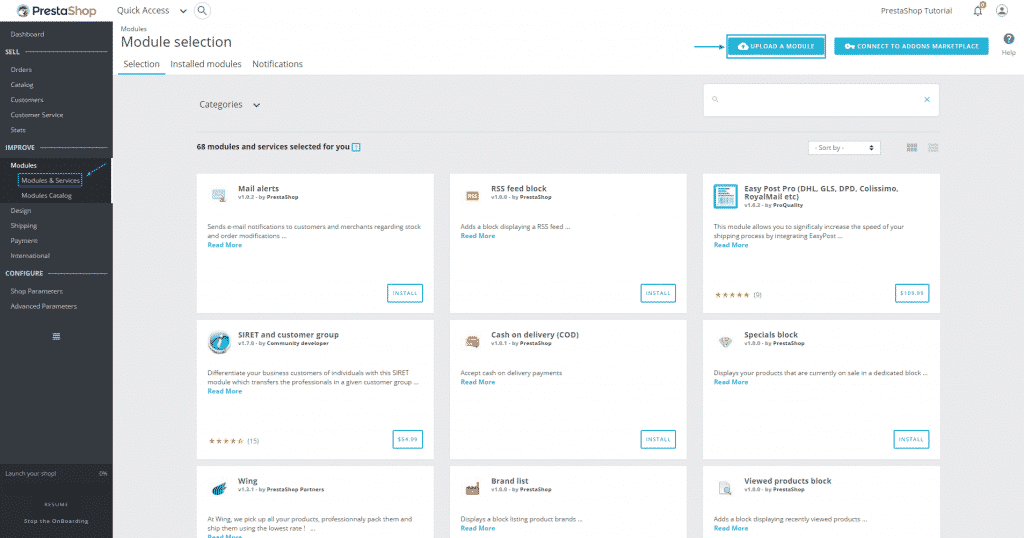 To install a new module you will first need to download it on your local computer. Free and paid modules can be downloaded from the official PrestaShop marketplace which is available here.
You should create an account there to be able to download modules and themes:

Please make sure that you download the appropriate module for the exact version of PrestaShop you are using. If you download a module designed for a different version of the script it would be incompatible and you would not be able to install it.
Once you have downloaded the module go back to your dashboard and click on the Upload a Module button:

You will be asked to either drag and drop the module in the window or select it by browsing your computer. Once you add the module it will be installed and you will see the following message: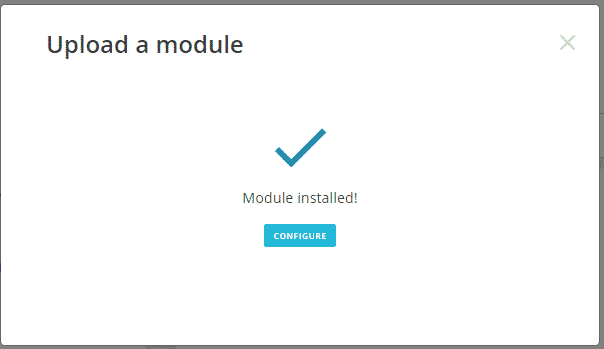 Now you can proceed with its configuration.
You can also connect your website with the application's marketplace so you would be able to install the modules you have purchased directly from your administrative area without downloading them to your computer. To do so you need to click on the Connect to addons marketplace button:

The modules you have purchased will be visible through the dashboard > Modules > Modules & Services. You can type the name in the search field and simply click the Install button:

That's it. Your new module is successfully installed in a few clicks.