PrestaShop 1.7 comes with two preinstalled payment methods – Wire Payment and Payments by Check. However you can easily add more gateways to your store.
To do so you need to go to your application's dashboard > Modules > Modules & Services > Selection and type the name of the desired payment gateway. In our example we will install the Cash on Delivery payment method: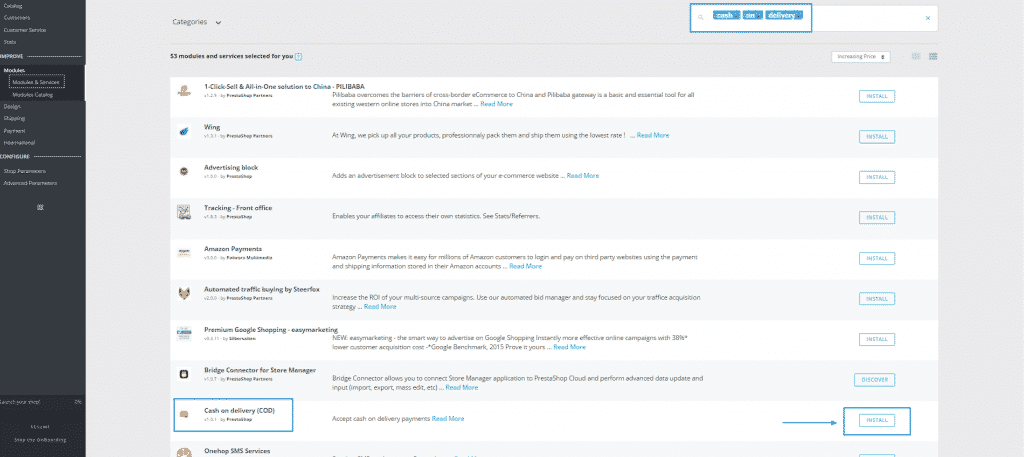 Once you click the Install button the module is ready to be used:

Here is a brief description of some of the most popular payment gateways:
Wire Payment – it is not automated payment method. You should request the details about the completed payment from the customer's side to proceed with the shipping of the product.
Cash on delivery – this method is usually used for shipping in the same country where your busyness resides.
Payments by Check – this option is neither automated one. This is not very popular payment method outside the US.
PayPal – this is one of the most widely used payment gateways. It allows you to accept payments from registered PayPal users.
Another payment gateways you might want to install are: BrainTree, Amazon Payments, Stripe and so on – it is a matter of personal preferences to choose the one that will meet your requirements and expectations.
As it comes to shipping methods you can add and configure new carriers by navigating to dashboard > Improve > Shipping > Carriers: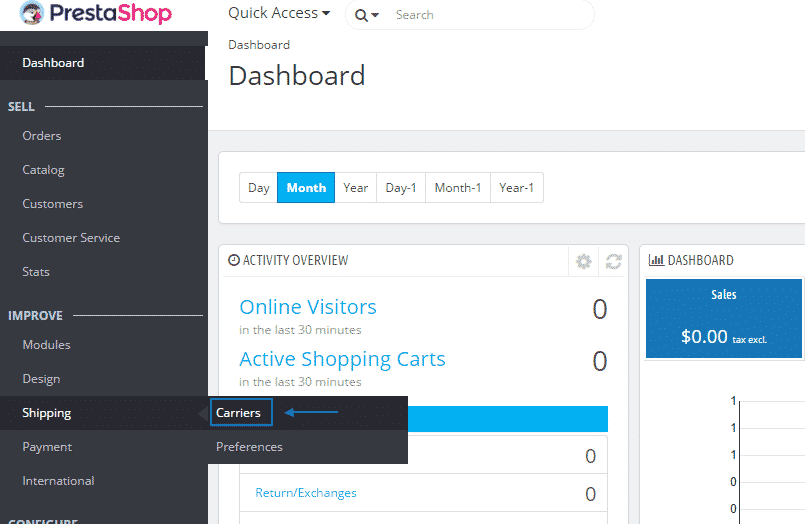 On the new page you can add a new carrier or edit an existing one:

When configuring a new shipping method you need to set several feature. The first section is General Settings: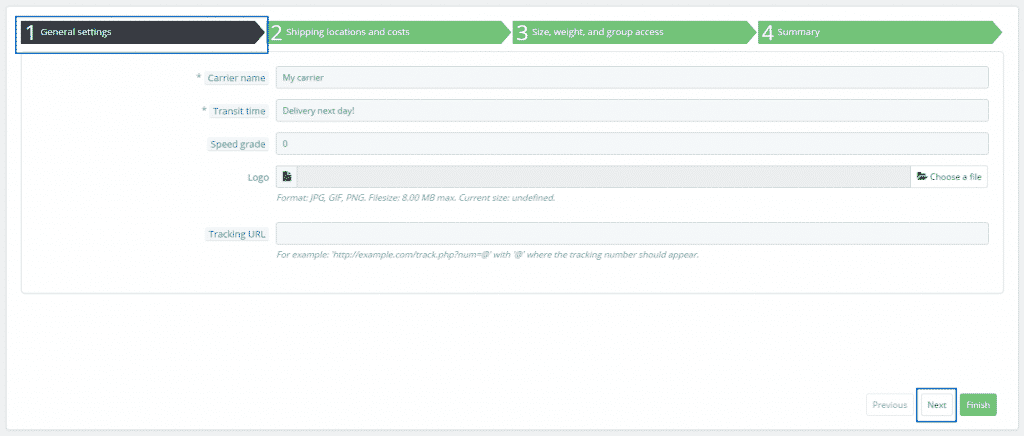 Next you should configure the Shipping locations and costs: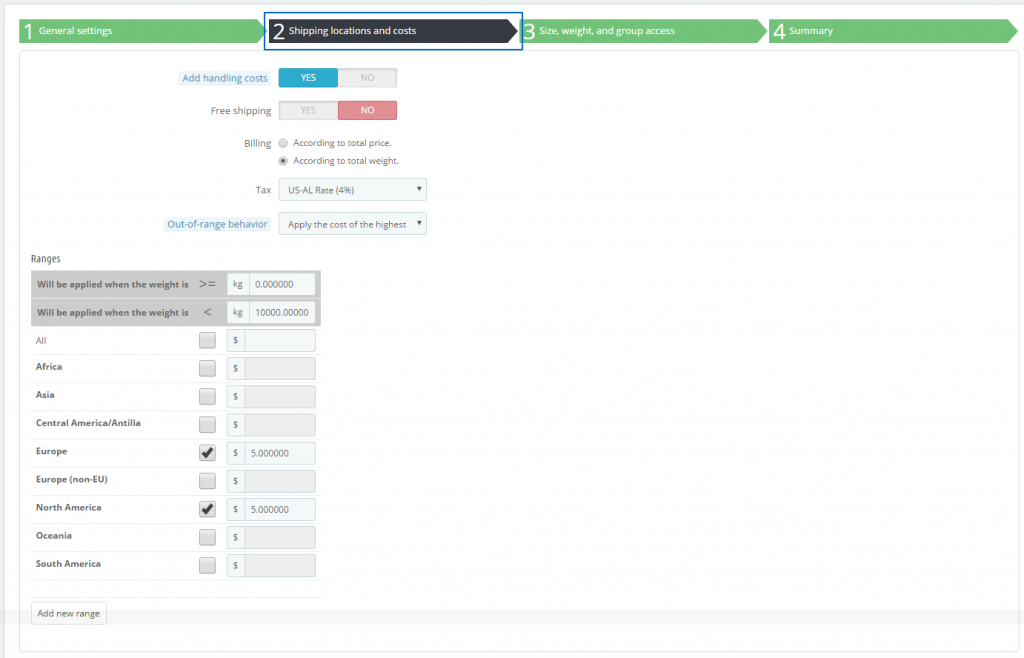 The last options you need to take care about are associated with the delivery limitations such as Size, weight and group access: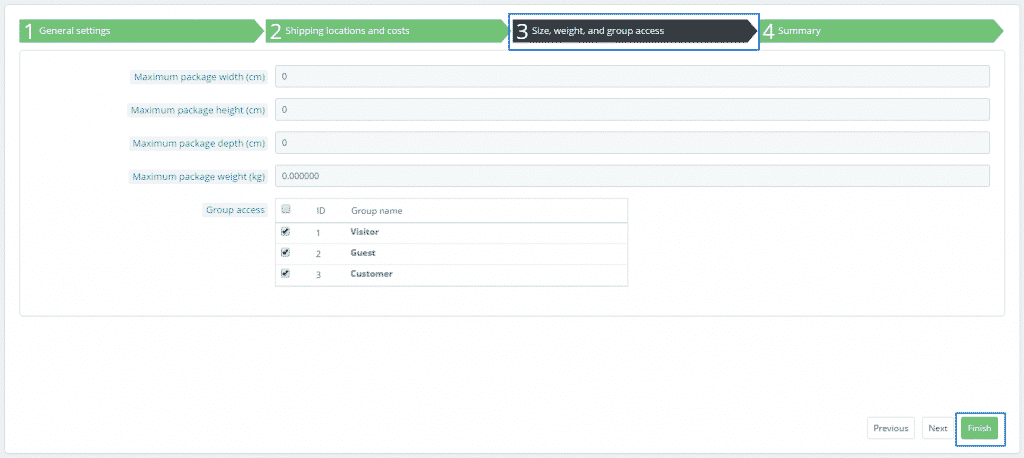 Check out our PrestaShop Hosting offers which will provide you with an optimized plan for your store.