The Dolphin application allows you to modify the information required when signing up, the one displayed on the member profiles and the arrangement of the details.
To edit these features you first need to access the application administration area and navigate to Builders > Profile Fields: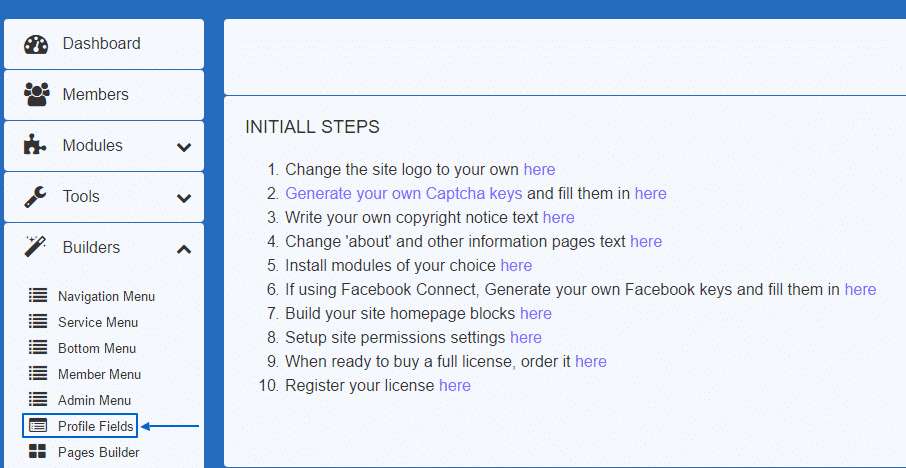 On the page where you will be redirected to you modify the entries of the Join Form, the Edit Profile page, the View Profile page and the Search Profiles page.
In the Join Form section you can specify the information required when a visitor wants to register new account. The entries added here will be visible as fields which should be filled in:

The Edit Profile section is responsible for the entries you can change when you already have an account and you want to add or change your personal details. By adding or removing items in this builder you can specify what information can be visible on the members' accounts.
From the View Profile section you can control what information can be displayed when a member visits another user's account:

The last section – Search Profiles allows you to specify the filters that can be used when looking for profiles:

Once you get used to the management of the items in the menu builders you will find out that managing the appearance and arrangement of all pages is very straight forward process.