The Dolphin application provides its users with various functionalities allowing them to perform different actions for managing the online community website they have created. However sometimes you might need a specific feature that is not prebuilt in the application core. In such cases you can easily add that functionality by installing a module or template appropriate for your needs.
It is important to know that Dolphin has a large community of users worldwide and therefore the marketplace for extensions provides a huge amount of such.
In case that you need to perform specific actions on your website, provide the customers with more options or change the appearance of the pages making the platform more user friendly and comfortable for the members you can search for the appropriate extension in the official Boonex Market: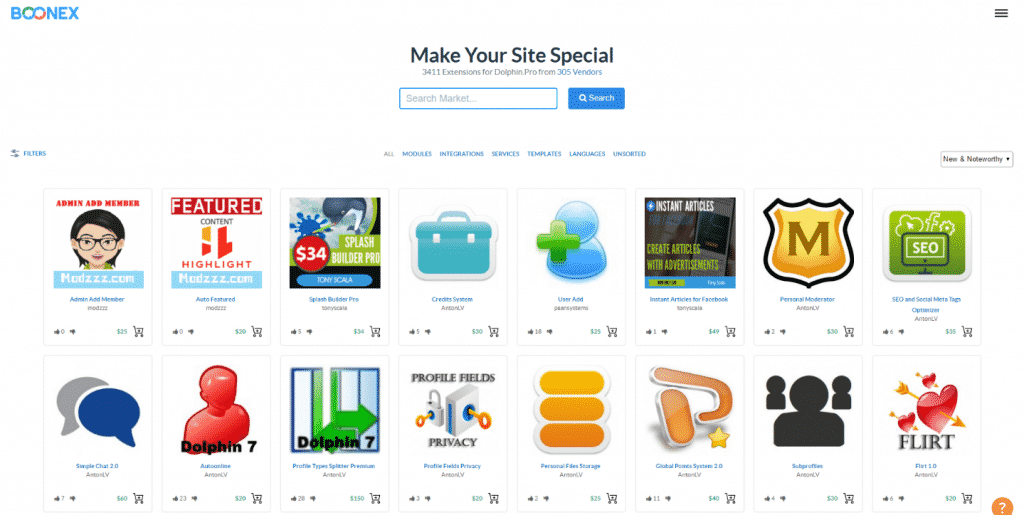 Moreover you can rest assured that using one of our Dolphin hosting packages you will be provided with the required system resources to maintain your social community reliable and properly functioning.