How to start advertising in my Dolphin Network Community?
When building any kind of website you should consider if you plan to make a profit from it or it would be free of charge for your users. When it comes to social community website the situation is the same – some of the existing ones provide different subscription offers, monthly or yearly plans or a free lifetime account. It is up to you what kind of service you will provide but you will definitely have expenses related to your platform – web hosting, website extensions, SEO and any additional costs. A great way to cover them is to consider adding advertisement option to the website.
Dolphin allows you to do that in a very easy and straightforward way.
First you need to go to the dashboard of your website and navigate to Tools > Banners: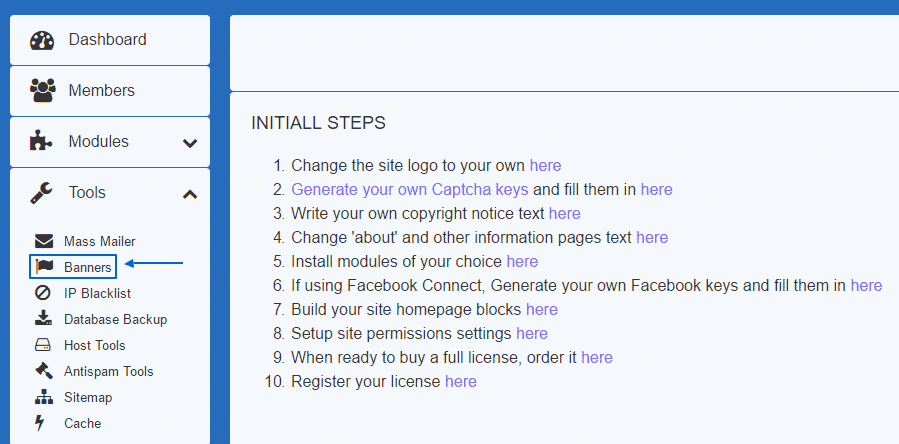 On the new screen you need to enter the Title of the banner, the URL to it, the text displayed next to it and the period of time you it to be active for. You also need to specify its position: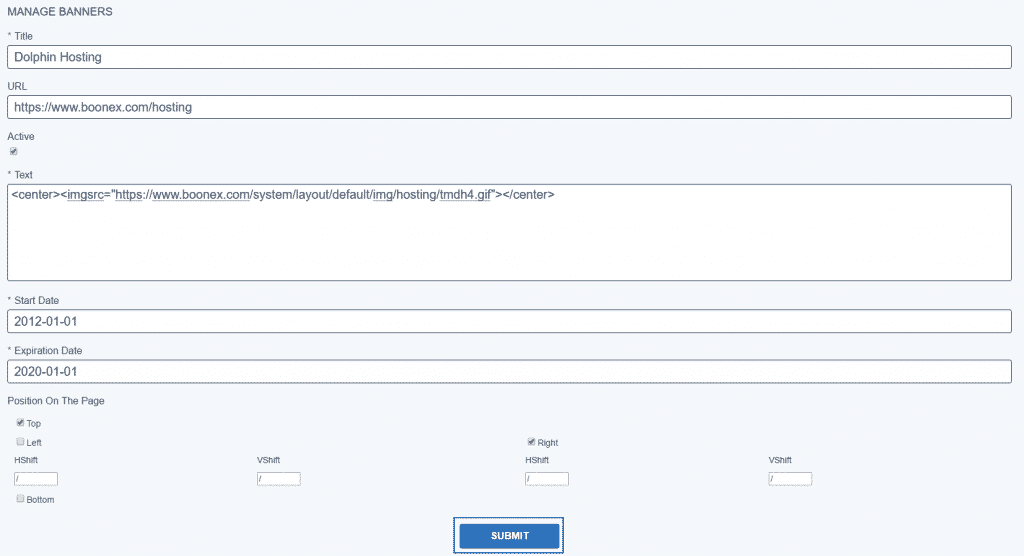 Once you click on the Submit button the banner will be displayed on your website: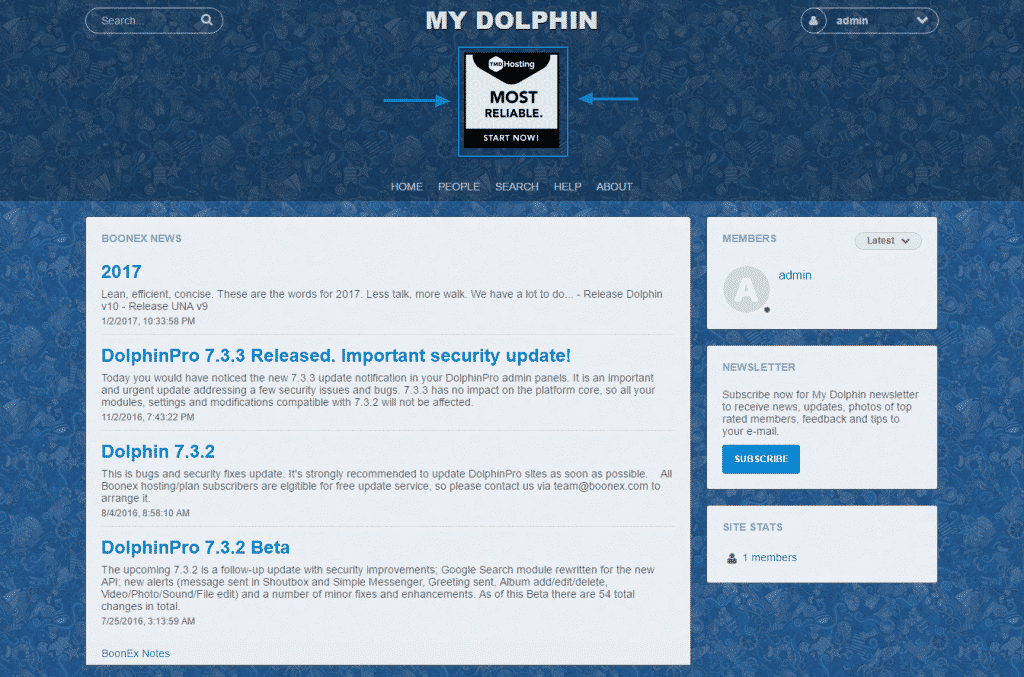 Dolphin is not

right for

you?