How To Install Themes In Drupal8?
When building a website it is important to both implement various functionalities in it and also to make it look nice and comfortable to use.
The Drupal developers have created a fully functional and great-looking theme for the latest version of the application but in most cases when you are building a website you want to change its look to a unique one like no other.
Fortunately there are a lot of different themes available for the Drupal script which you can install and modify and fit your website's appearance to your needs.
In this section of our tutorial we will show you how to install themes on your website.
First you need to search for a theme that would suit your needs and make sure that it is compatible with the exact version of the application that you are using. We recommend you to download such from the official Drupal marketplace, which is available here.
Next you need to download the theme archive on your local computer.
Right after that you have to access your website's dashboard and navigate to the Appearance section:

Then you need to click on the Install new theme button:

On the new page you need to select the theme archive from your computer and click on the Install button: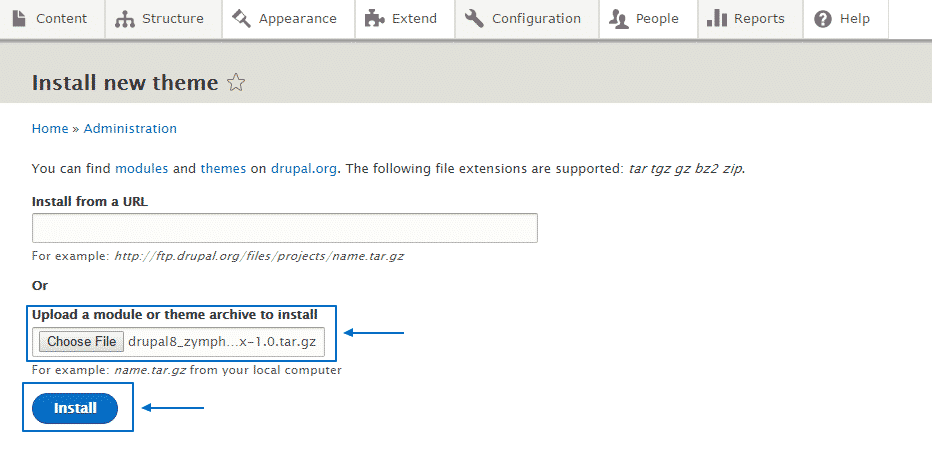 Next you will need to wait for a while until the installation is completed and you will be presented with a message showing that the process is completed: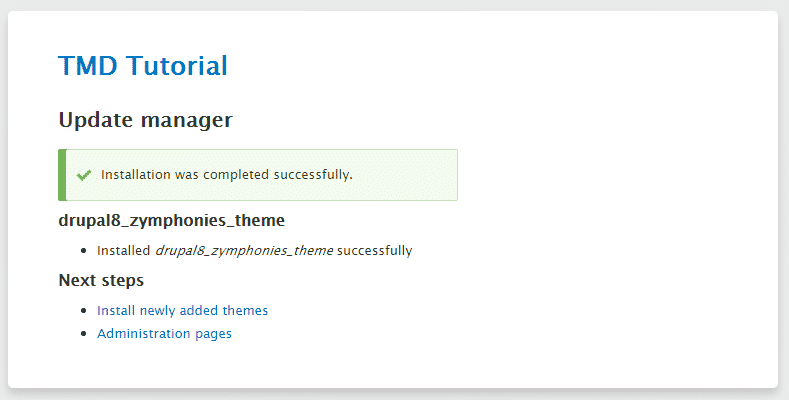 Once the theme is added to your Drupal application you need to go back to the Appearance section, look for the theme in question and click on the Install and set as default button to enable it: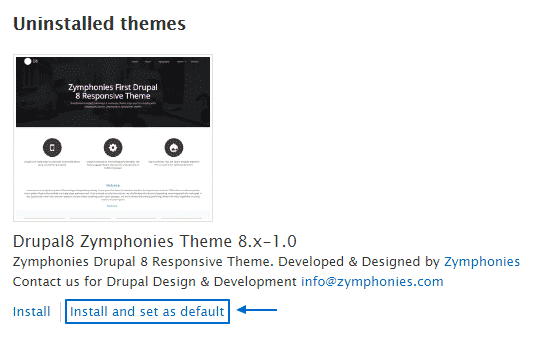 That is all you need to do to install a new theme to your website. Here is the frontend with the default theme: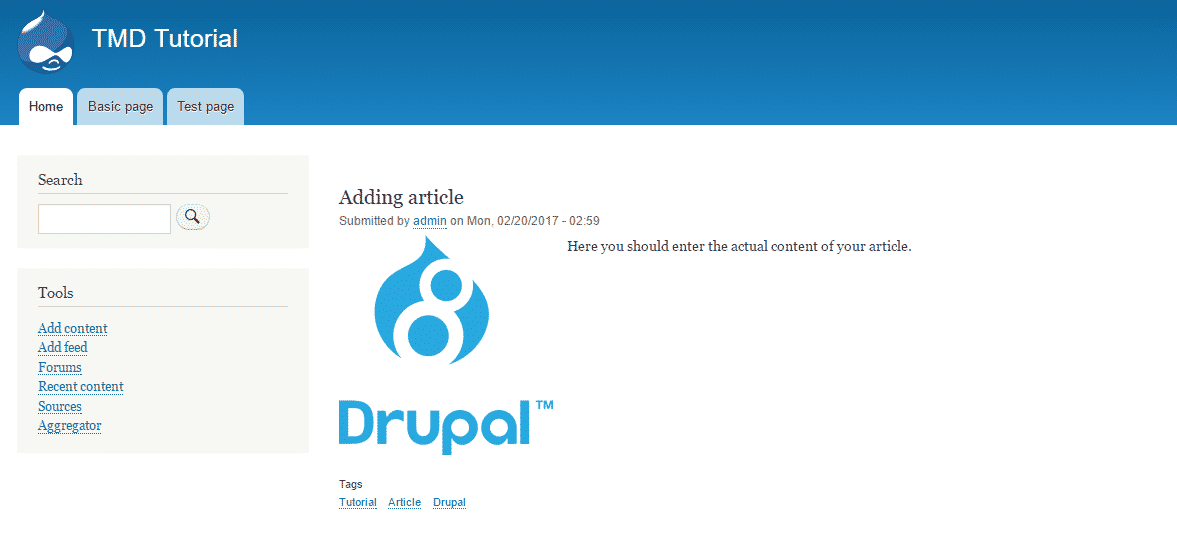 And here is the appearance with the new template you have installed: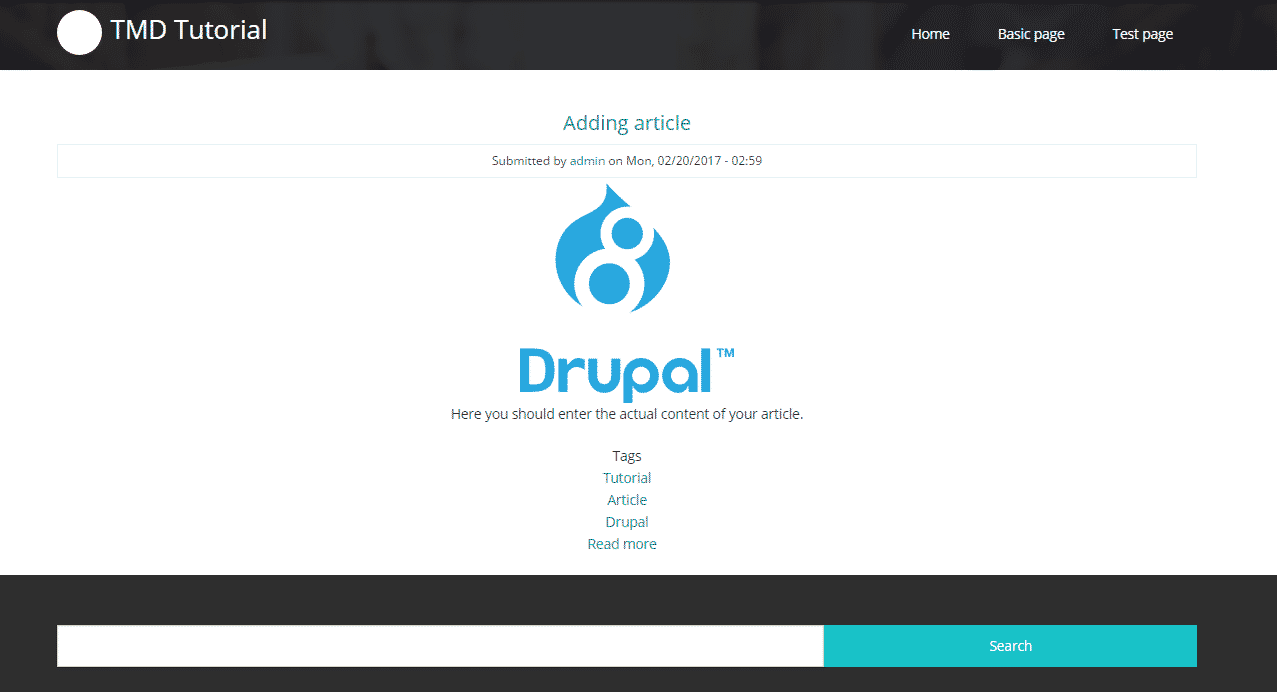 Drupal is not

right for

you?