In the following article, we will discuss how to create Basic Pages in your Drupal-based website.
Basic pages are mostly used for your static pages, like an "About Us" page for example.
In order to proceed, you would first need to access the administrative account of your website.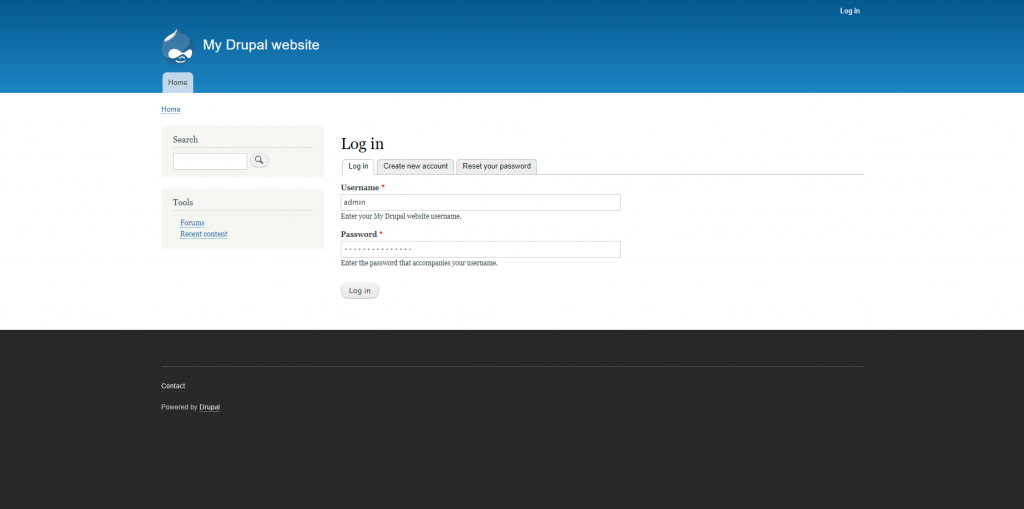 Once logged in, you would need to navigate to the "Content" section and click on the "+ Add Content" button.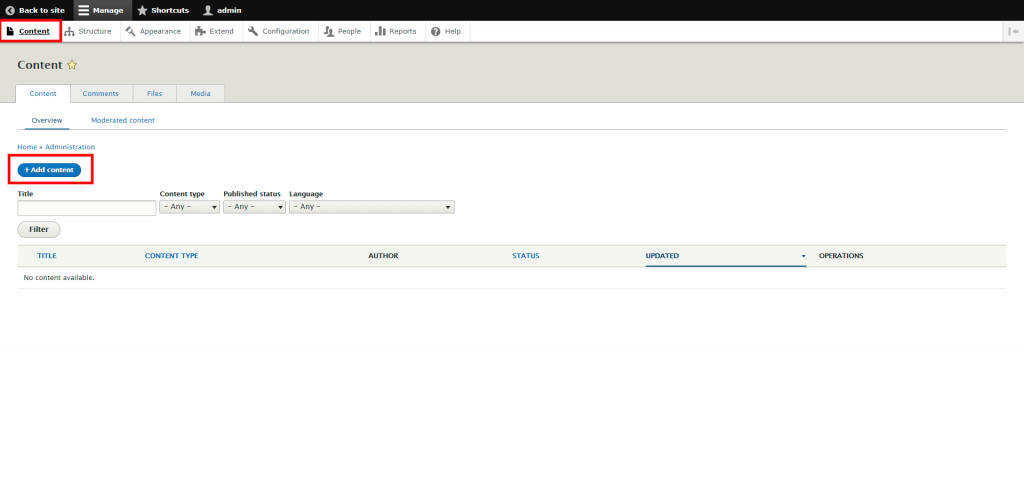 Now, you would need to select the "Basic Page" option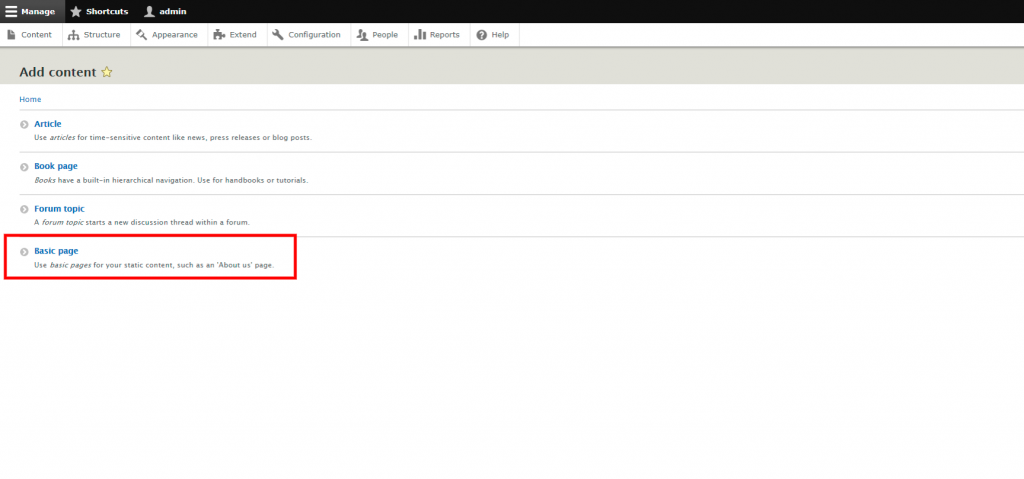 You should now be taken to the "Create Basic Page" page.
Here, you may enter the page's title, body, text format, and additional configuration settings.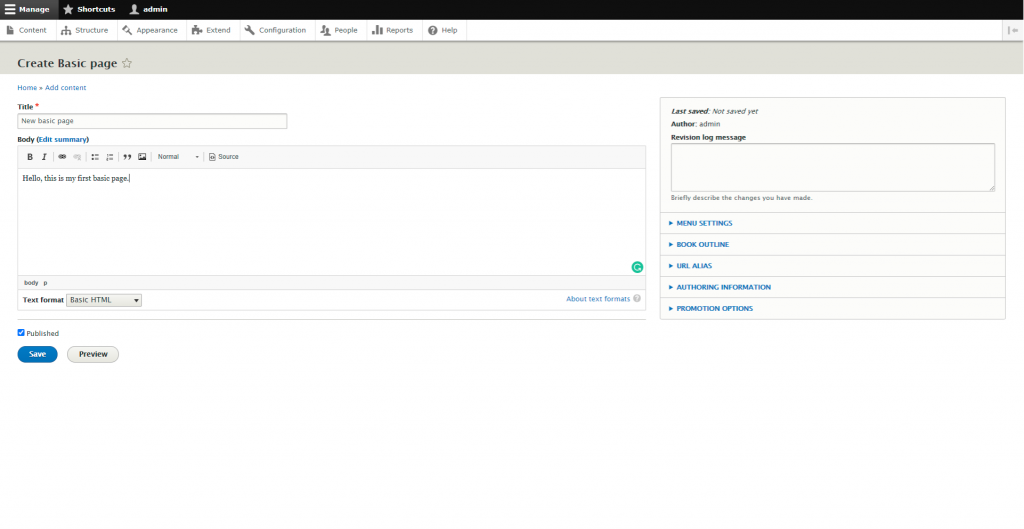 Once ready, simply click on the "Save button" at the bottom of the page.

The saved Basic Page should now be published on the front page of your website.