In the following article, we will discuss the different types of content that you may use to build your website to your liking.
By default, Drupal provides you with the possibility to easily create descriptions, blogs, stores, contact forms, forums, and many more, and also you would be able to combine different types of content on the very same page.
Also, there are several pre-installed content types that you may use.
To access the content types subsection, you would first need to head over to your Drupal website and log inside your administrative account.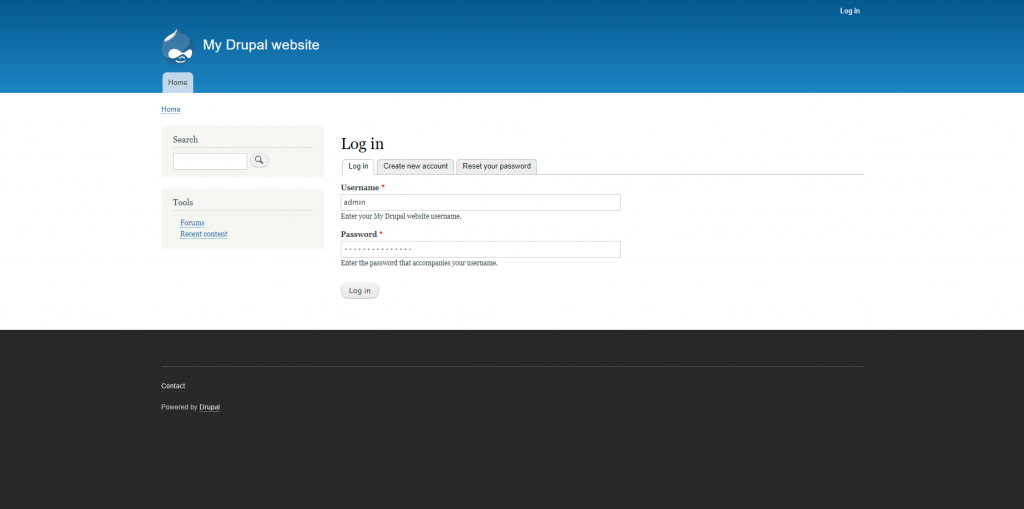 Afterward, you would need to navigate to the "Structure" section and click on "Content Types"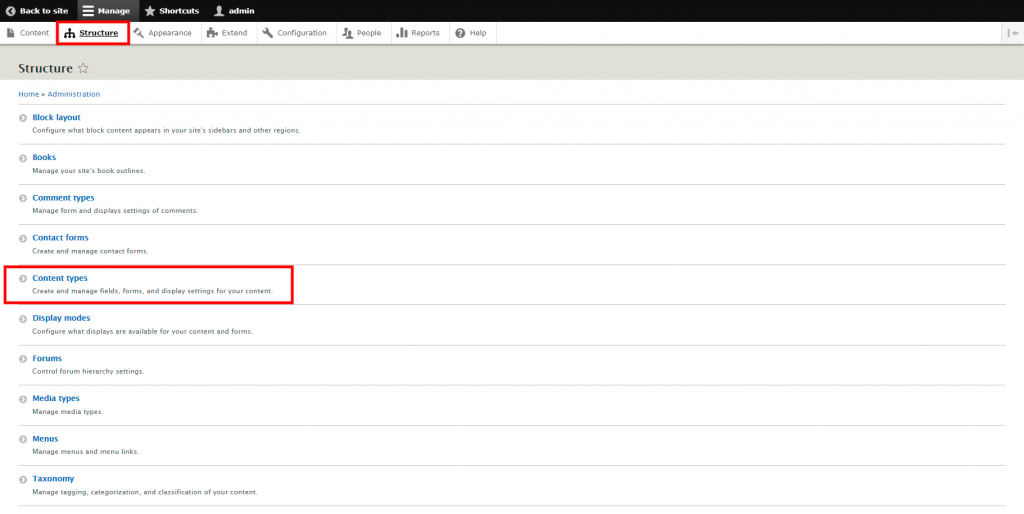 If you have all of the default Drupal modules, that come with the installation, enabled, you should have 4 content types to choose from: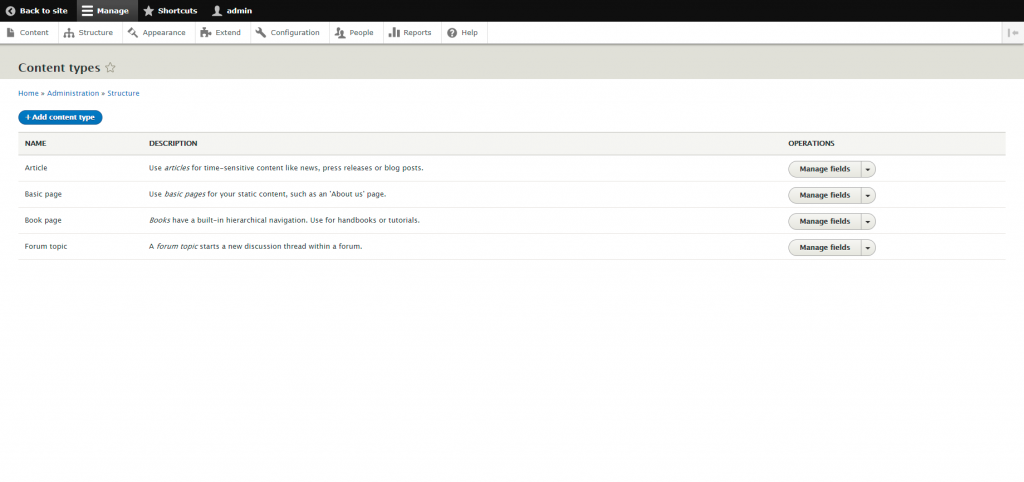 We will explain what you may use them for:
Article – You may use articles to post frequent information, such as news, updates or random information that you would wish your clients to see in their feed.
Basic page – This may be used to create static pages like a "About Us" page or any other page filled with information that is usually stored in the navigation bar of your website.
Book page – A book page may be used to present your clients with tutorials, guides or documentation as it provides a book-like navigation.
Forum topic – If you would wish to implement a forum-type page, you may use this content to create a topic, which the clients may reply to via a comment.
Lastly, we would like to mention that there are plenty of available Drupal 8 modules that would provide you with additional content types.
To use them, you would simply need to install the module.