The latest currently available version of CMS Made Simple was released in 2015. If you still have not upgraded to it this part of the tutorial will be very useful for you.
There are, indeed, some simple steps you need to go through to successfully complete the procedure but before you start with them – we do highly recommend you to create a backup of your website. If you do not how to do that – we have covered this topic extensively in another part of this tutorial, which you can check out at any time.
After you are done with creating your backup, you can then move to the first step of upgrading your CMS Made Simple, namely to download the latest package of the script from its official website.
Then, you need to upload and extract the files from the latest version into your CMS Made Simple installation directory, so that the core files are overwritten. You can do that via FTP.
When you are done with this procedure, just go to your domain with typing down /install/upgrade.php at the end of it:
https://yourdomain.com/install/upgrade.php
Typing that will lead you to the first part of the Install/Upgrade System, where you can read the terms and conditions, choose a default language and click on Continue: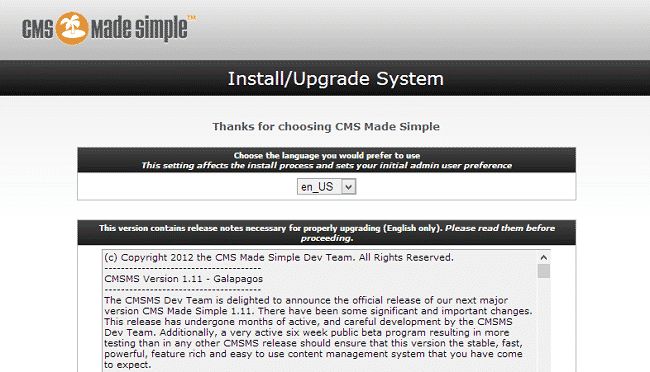 In the first step of the upgrading, you will be able to run an integrity check on your website. This is a pretty straightforward process, where you simply need to upload the .dat file, available on CMS Made Simple download page, click on Test and after you are finished – go to Continue: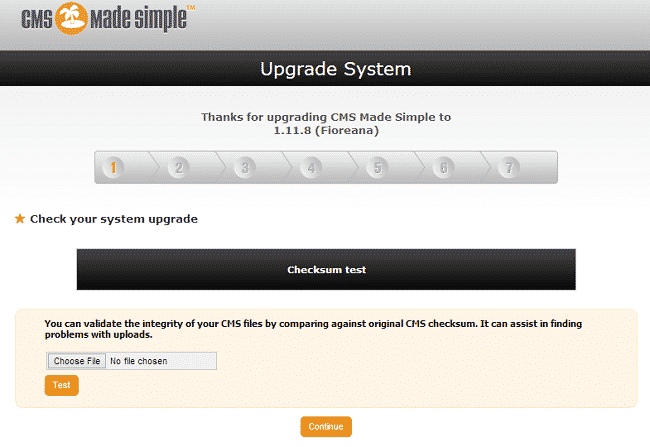 Proceeding further, you will see all the required and recommended settings for this version of the script. Make sure everything is set, so that all of the results come back with green ticks and then go to the next page: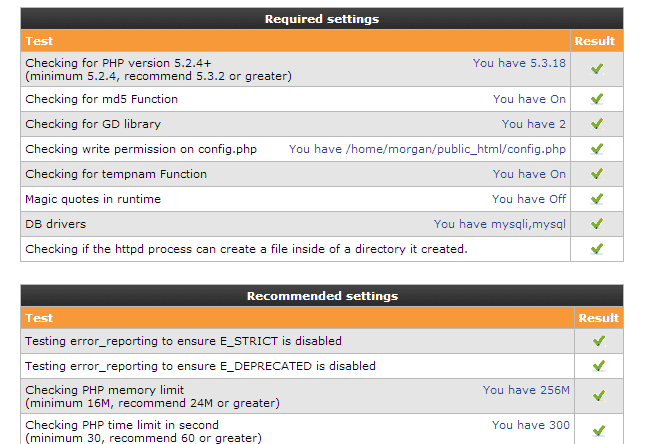 Afterward, the script will clear all the site cache and indicate that the process is complete by showing a green tick: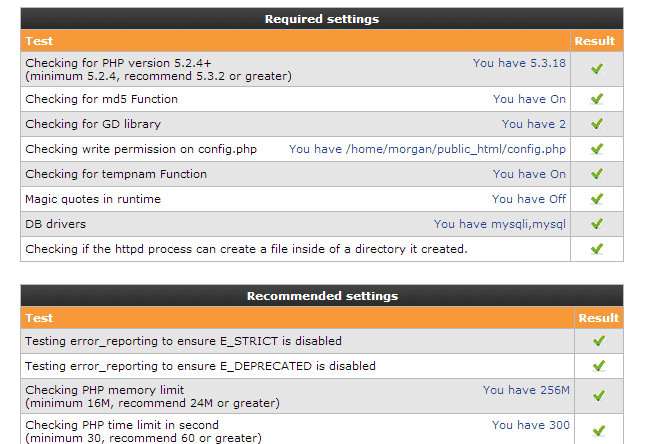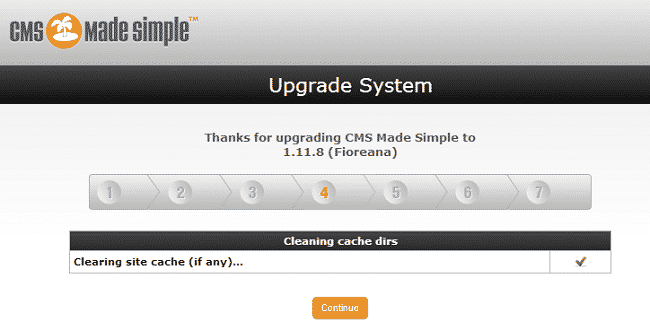 On the next page, you have to wait for the system to upgrade the database structure as well and then press Continue: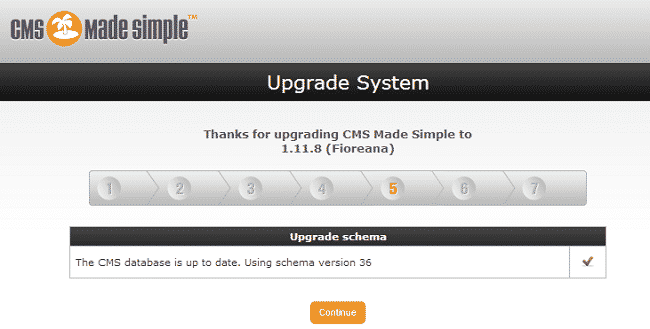 The final step is to upgrade the core modules of CMS Made Simple and then click on Continue again: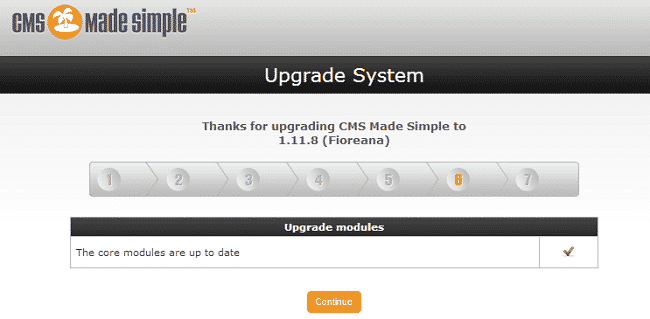 This will lead you to the final page of the installation wizard, indicating that the upgrade of your CMS Made Simple script has been successful: