How to install new themes in CMS Made Simple?
We have outlined all the advantages of CMS Made Simple
in the Introduction part of this tutorial. Apart from that, you also might be interested in changing the outlook of the website, built with it, as well. You can easily do that by installing a new theme on the script and activating it. Here, we are going to explain in detail the steps you need to take to do that.
First of all, you need to access the themes section of the official CMS Made Simple website. There, you can choose a theme you like, download it on your computer and then unzip the freshly downloaded archive. Then, you have to log in your Administration Area. Once you are in, look for the Layout section and then click on the Design Manager button: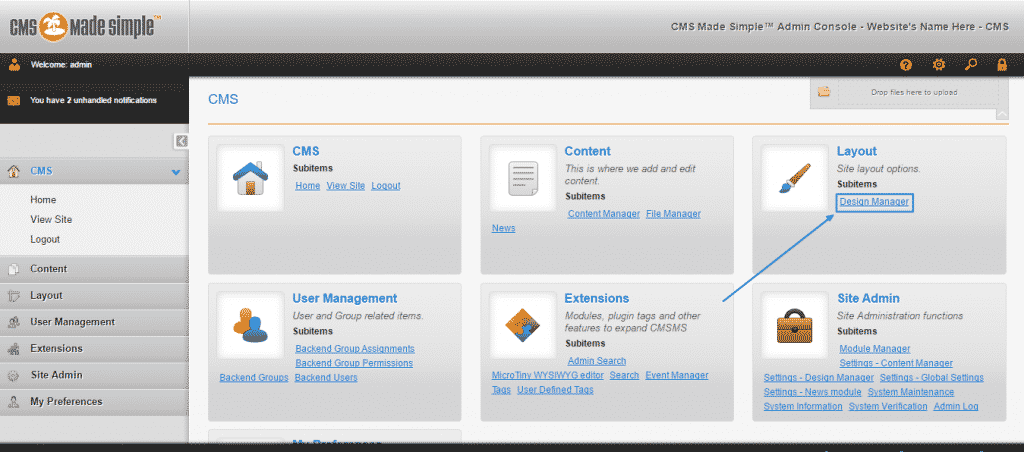 Afterward, go the the Options gear button and then select Import Design from the drop-down menu which will appear before you: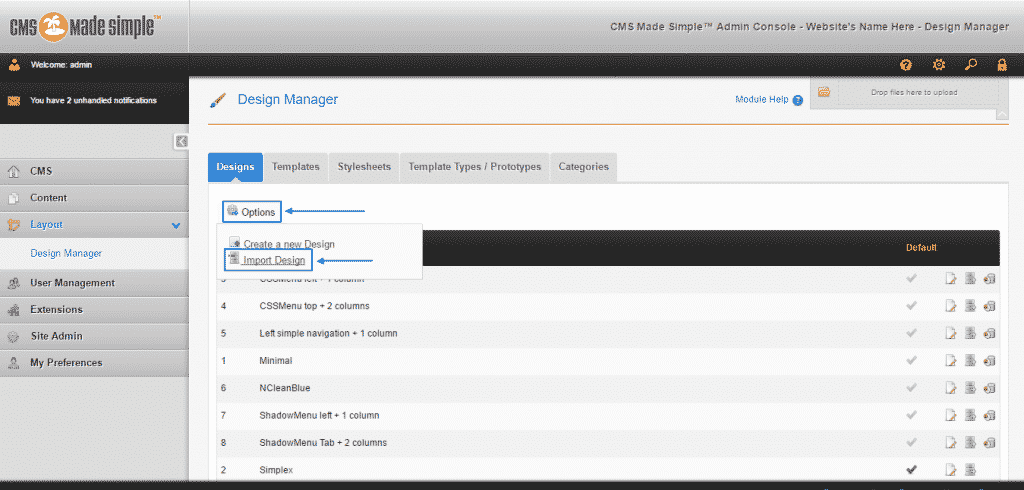 It will lead you to a page, where you need to click on Choose File. There, you must select the theme's XML File to import it and once the selection is completed you just have to press the Next button: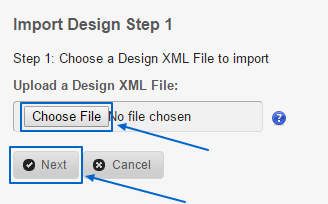 Finally, you will see Import Design Step 2 page, where you simply have to confirm the process by ticking the box at the bottom, next to the Yes, I am sure I want to import this design statement and then click on Next again: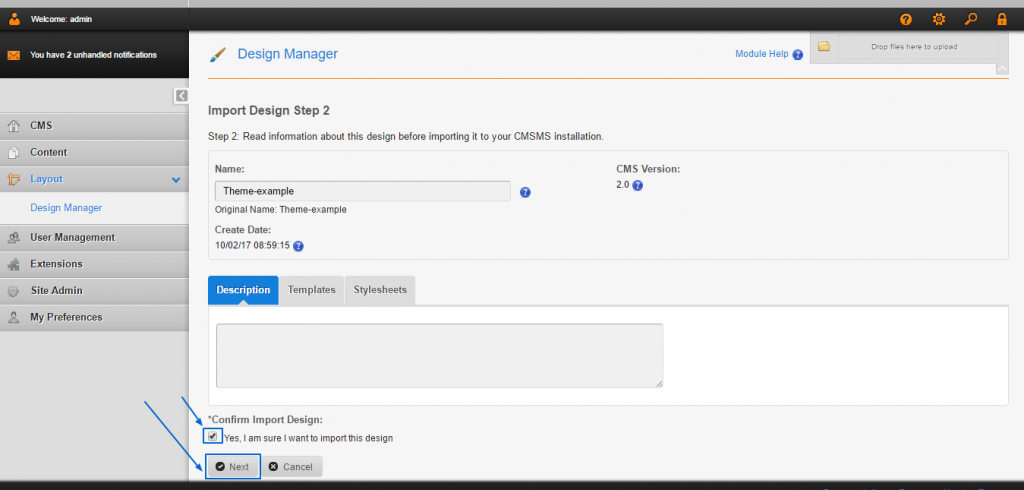 Thus, the process of successfully installing a new theme would be successfully completed and activating it is just one click away – by selecting the tick sign next to the freshly installed theme on the Design Manager main page:

CMS Made Simple is not

right for

you?