In the Introduction part of the current tutorial we discussed in-depth what the benefits of using CMS Made Simple are.
In this part of our step-by-step guide, we are going to help you get started with introducing you to the seven main menus, which you are going to work with when using this script as your content management system.
First of all, you need to login into your Administration Panel. Then you will see all the seven main menus, mentioned above, not only in boxes in the middle of the screen, but also as options with drop-down menus at the left side of the screen. In the first one – CMS, you will see that you will be able to redirect to the default administration area page, by clicking on Home, to view your website's frontend or to simply Logout: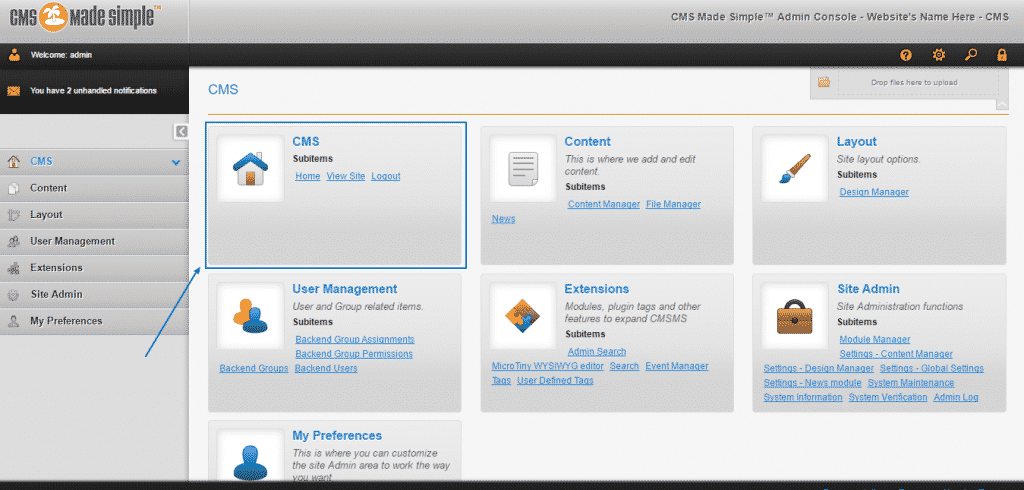 In the Content section, you will be able to access both the Content and File managers, as well as the News section. There, you will be able to manage the pages, files and images within your website: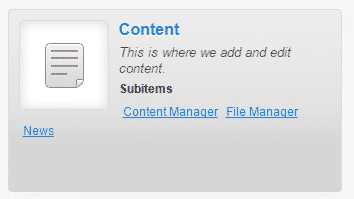 Next is the Layout section, which will give you the access to the Design Manager of the script, where you can modify the feel and look of your website, according to your wishes and needs: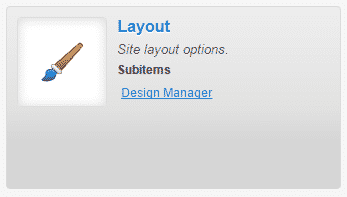 Тhe User Management section will serve you as the place to create and manage users and groups, assign them with certain functions and/or tasks as well as give them different permissions. All these can be done with ease, through the four subcategories available – Backend Group Assignments; Backend Group Permissions; Backend Groups; Backend Users: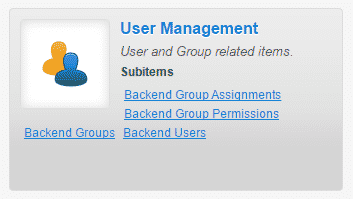 The Extensions menu is where all the newly or currently installed extensions are and through them the functionality of your platform could be greatly improved and you can always add new ones to get more functions for it: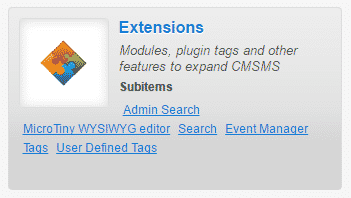 One of the most important menus of all would be Site Admin. Here, you can edit all the settings of your website.
You can install/uninstall a variety of modules in the Module Manager.
Settings – Global Settings is where you can manage the general, advanced, mail, content and many more crucially important settings.
In Site Admin, you can also find the settings for the Design Manager, Content manager and News module, as well as the System Maintenance option, the System Information and Verification and last but not least – the Admin Log: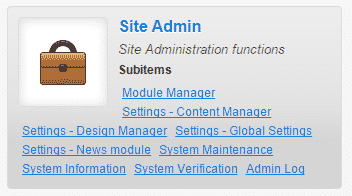 Finally, you will see the My Preferences box, where you will be able to modify the administration user preferences through My Account, but also to customize the Administration Panel area through Manage Shortcuts, which are displayed on it: