VTiger CRM is a script worth using for your small or medium-size business needs. It is available for free and fully open source. It offers you a great variety of functionalities, as well as the the ability for customization.
To begin your journey with vTiger CRM with our TMDHosting packages, you first need to install it on your account. There are two ways you can do that yourself, namely automatic and manual. We would recommend the automatic option, as it is easier and involves way less effort from your side. That's why in this part of the tutorial we will go into details of how exactly you can perform this task.
Before you proceed with the installation procedure, please make sure that all the system requirements are met. You can find a full list of them on this link from the official vTiger CRM website.
Afterward, you may proceed with the first step of installing vTiger CRM automatically by entering your cPanel. There, you must find the Software section and within it, you will see and select the amazing Softaculous App Installer, which is free on all of our shared hosting plans:

Next, you should type "vtiger" in the search bar at the top left corner of the screen and then to click on the Vtiger icon, which will appear below it: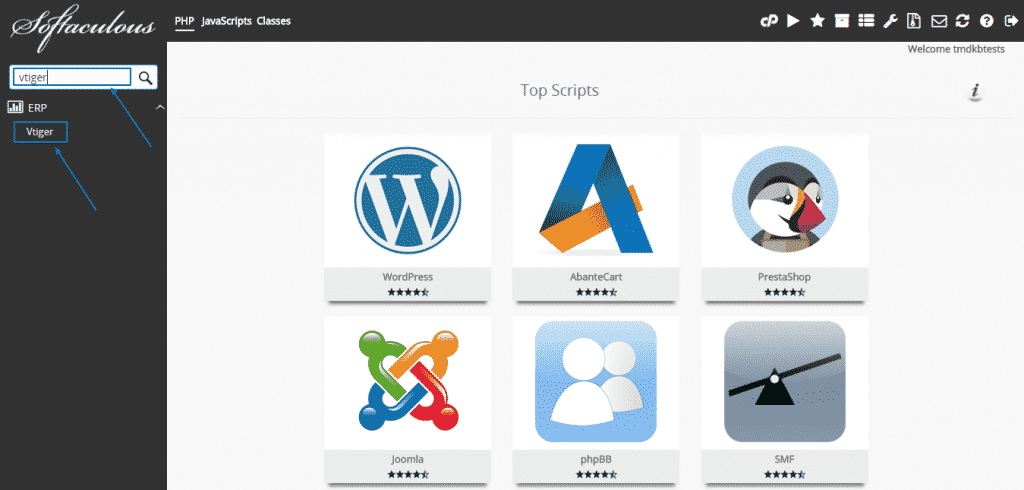 When you do, the vTiger CRM installation page within Softaculous will appear with some general overview of the script. Underneath it, you will find two blue buttons and you have to click on the Install Now one: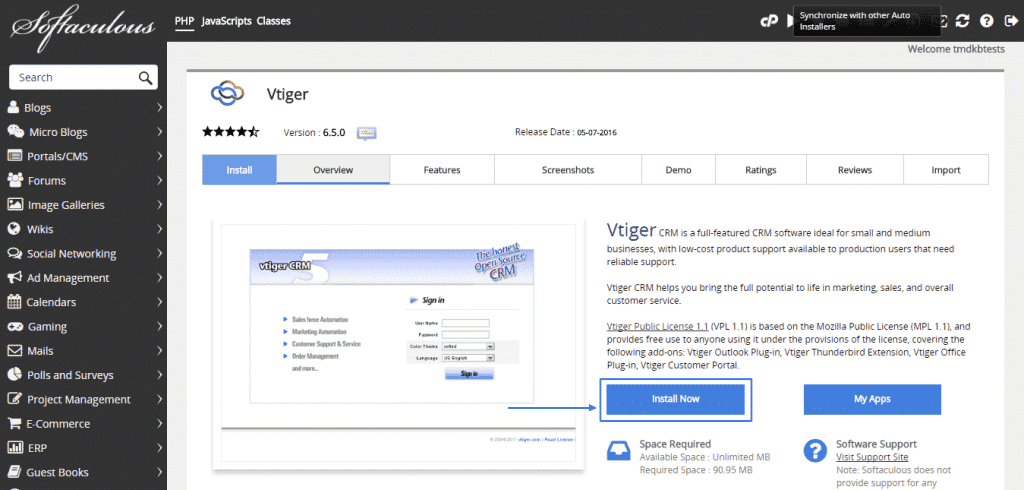 Then, the installation page of vTiger CRM will emerge before you. Make sure you fill in all the details properly. In the Software Setup section do pay particular attention to the Chosen Protocol and make sure you use https:// if you have an SSL certificate as well as the In Directory section, where you set the directory, where the script will be installed and where it will then load from: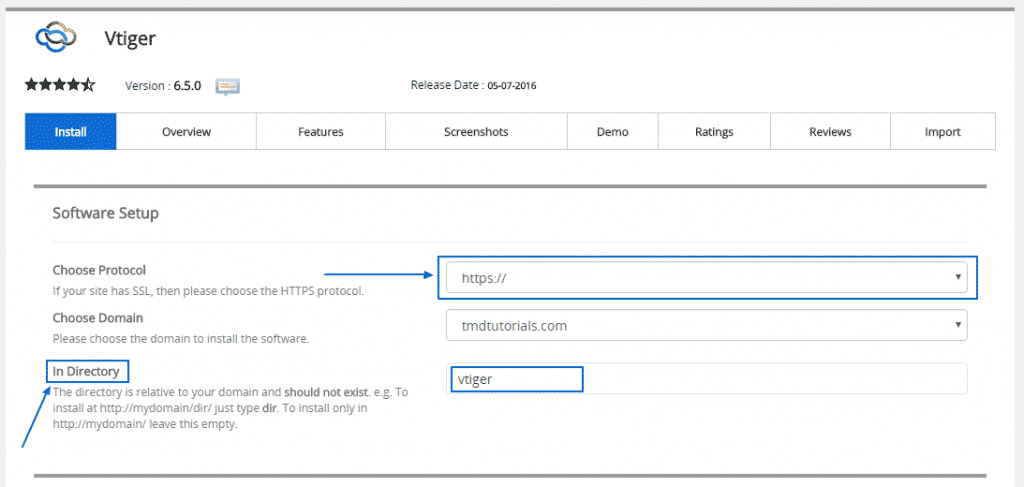 Finally, complete the needed Admin Account information, be sure to select the preferred language and then simply click on the blue Install button at the bottom: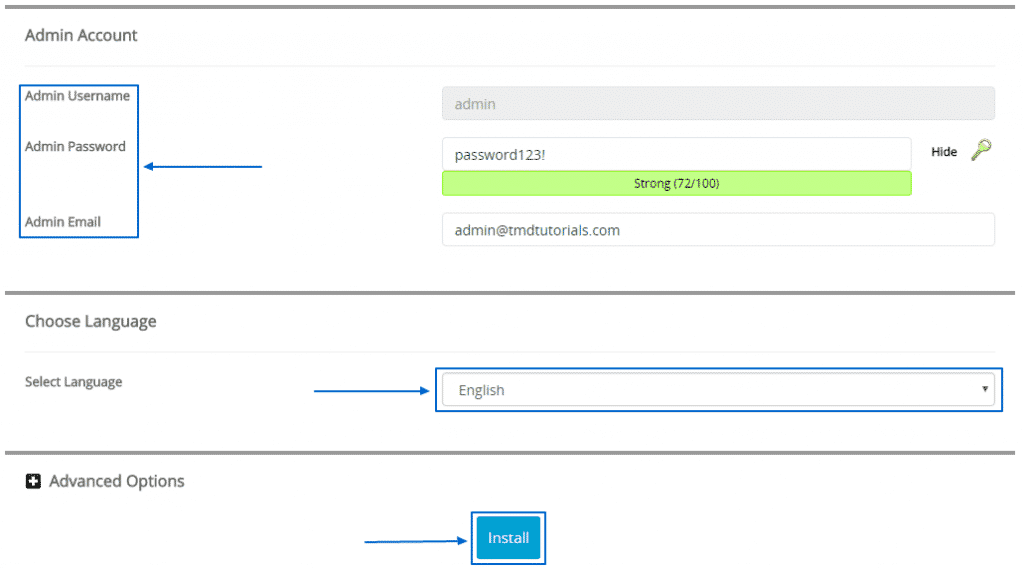 After a couple of seconds the installation would have successfully taken place and you will see the congratulatory message, shown on the screenshot below, together with the website's URL and administrative URL: