In this tutorial, we will quickly disclose how to deal with the payment and shipping techniques available in OpenCart.

To begin with, you ought to go to the administrative area of your store, which is accessible at:
yourdomain.com/administrator
Or then again if the application is installed in a subfolder it will be at:
yourdomain.com/subfolder/administrator
When you are in the dashboard go to Extensions > Extensions > Payments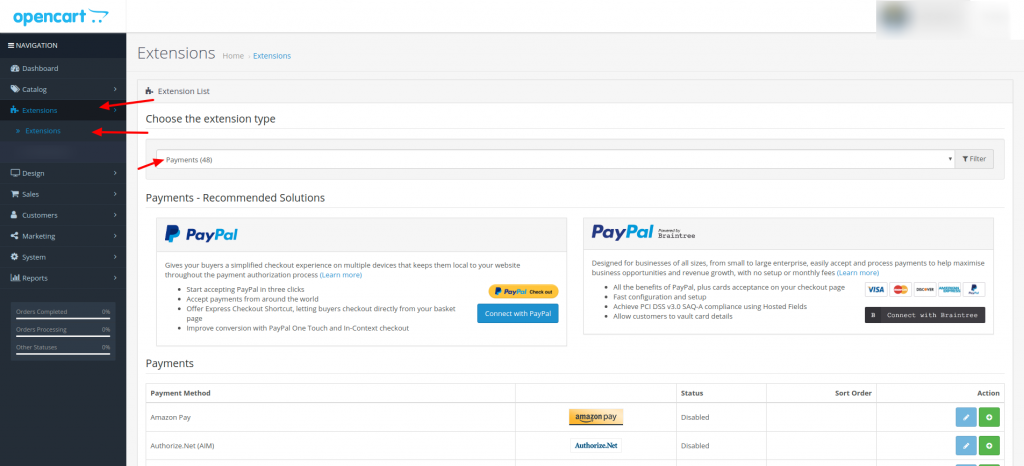 In the screenshot, you can see all the preloaded payment modules in the OpenCart application. You can introduce and arrange the ones you need with a couple of clicks. Please note that not all of the payment methods will be available worldwide. And you can only work with modules that are available for your country.
To arrange your shipping methods you should navigate to Extensions > Extensions > Shipping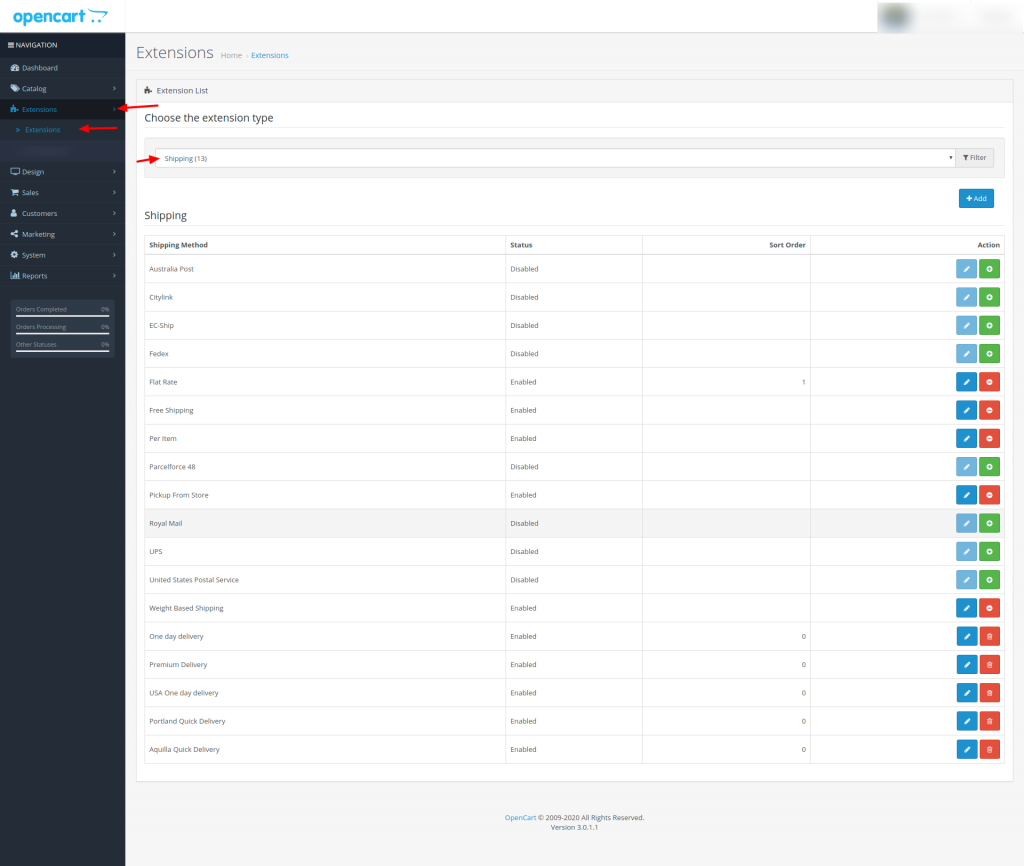 As should be obvious there are a few predefined Shipping techniques accessible in OpenCart. Similarly, as you have picked the payment methods you should set the available modules for your country.