Today we will review and guide you on how to install OpenCart from Softaculous:
Step one-> Login to your cPanel account and in the search field type in Softaculous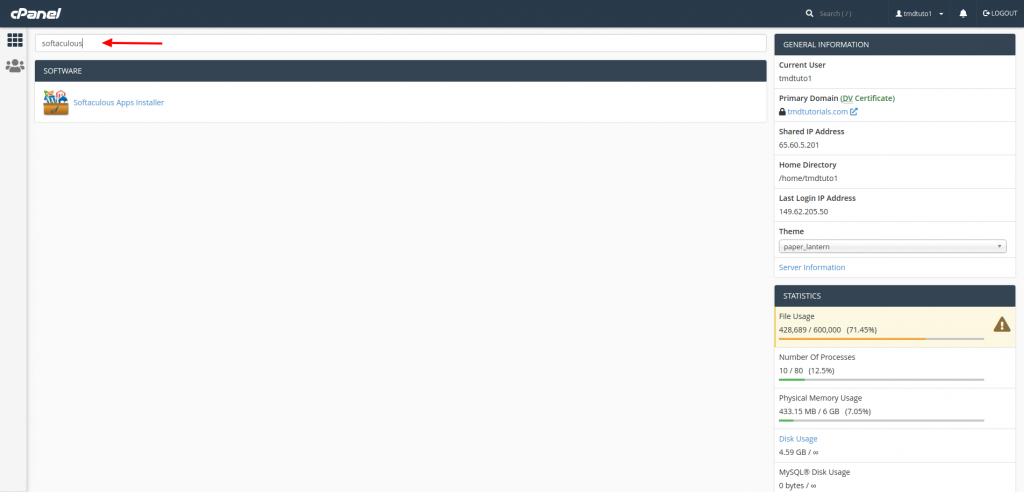 Step two-> Once you click on Softaculous you will be redirected to its page and in its own search field type in OpenCart and then click on the Install button.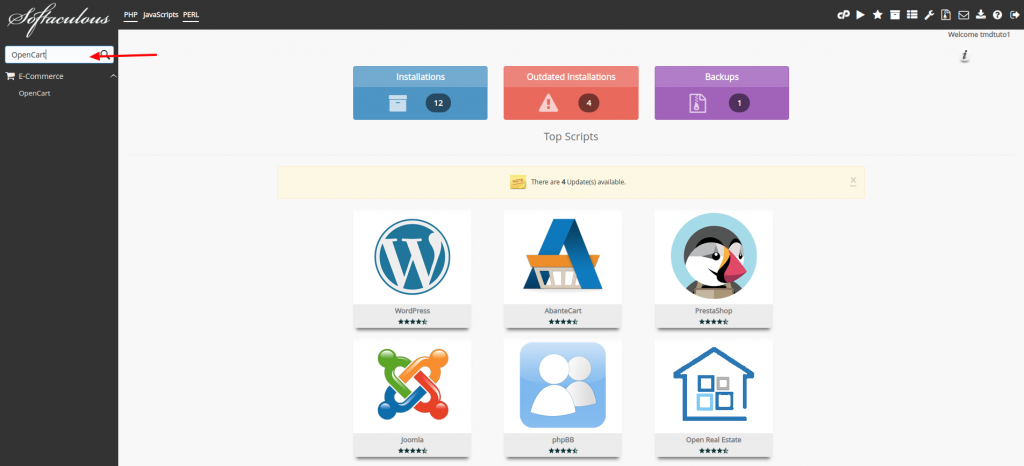 Now you can see the Software Setup options. From here you will be able to choose which version of the application you would like to install. We recommend that you choose the latest available one (which in this case is 3.0.3.3) as it has more security features and it is generally up to date.

Next you will be able to choose the protocol of the website. We highly recommend that you choose https or https://www. Once you have done that you will have to select on which domain name or subdomain you would like to install the application. And the last field which says "In Directory" you should leave it blank. If you decide that you wish to have it installed in a subdirectory you can choose the name of the directory however this means that your website will be accessible via www.domain.com/opencart (if you choose to name the Directory opencart)You will see a Data Directory option which we advise that you leave as is (in this case ocartdata)

Now you have reached the Store Settings where you can choose what the name of your online store will be, the description of the store and last but not least the Store owner name and Store address.

In this next step you will have to choose what your admin username and password will be and the admin email address of the website. As for the First and Last name options you can leave them as they currently are or you can use your own name.

This is the final step of the process. Now that you have filled out everything you can click on the Install button and you will have to wait for a couple minutes. After that you will be promted with the following message:
Congratulations, the software was installed successfully
OpenCart has been successfully installed at :
https://opencart.tmdtutorials.com
Administrative URL : https://opencart.tmdtutorials.com/admin