OpenCart is a free, open source eCommerce platform for building an online store. It provides an intuitive interface combined with a whole variety of functionalities. It also you gives you the opportunity to customize it in numerous languages and currencies depending on the region for which the website will be designed.
The application was first developed using Perl by Christopher Mann in 1998 but his project have fallen apart in the next 6 years. Then in 2005 an UK-based developer Daniel Kerr has given the project a new life. He has built his own software written in PHP under the same brand and the first official release was published in 2009.
At first the script was mostly popular in China where it held the first place among the various applications available. In 2015 OpenCart is recorded as responsible for around 6.5% of the global eCommerce volumes.
Currently the application holds around 9% of the overall usage of eCommerce platforms as you can see in the following chart: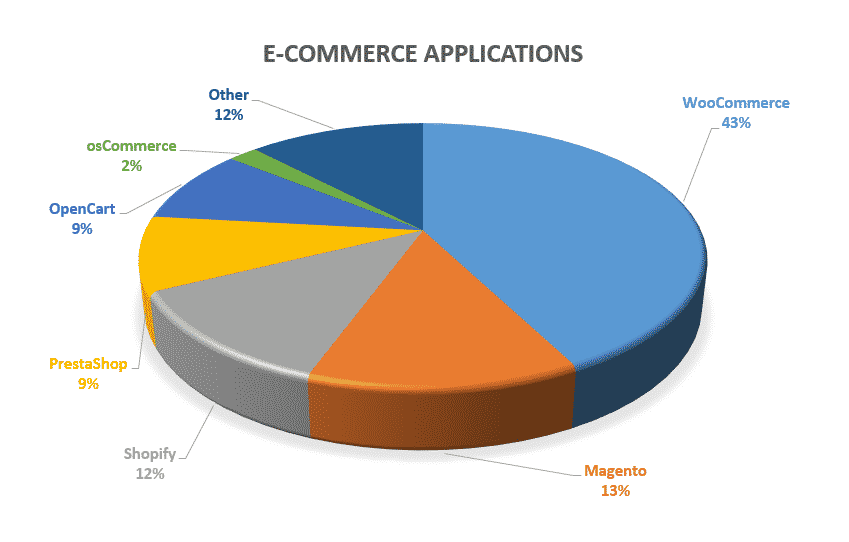 As you can see the application is not the leader in its category but this is not because it does not offer a competing solutions – it's because WordPress has gained a lot of popularity with its WooCommerce plugin which might be considered as an easier one as a start. However OpenCart is a reliable product filled with a great variety of capabilities offering straight forward back-office.
Since the application's community is big enough you can be confident that if you have any difficulties with creating your website there would always be someone who will be able to help you. There are also a significant number of modules and themes to empower your platform and make it look amazing.
The script can be downloaded from the official OpenCart website. You can also review its hosting requirements here.
It is compatible with all of our hosting packages but you should have in mind the fact that once your website gains popularity and the visitors start to grow in number the resource usage will be also increased and at some point you should consider an upgrade to a higher plan that will ensure the proper functioning of the application and therefore a better experience for your customers.
If you plan to create an online shop OpenCart is a great tool to use – providing you with a stable and powerful base with a lot of opportunities to extend its look and behavior. Check out our OpenCart Hosting packages here.