In this tutorial we will review how to add and create a new category in your OpenCart website.

First of all you will have to navigate to your Administrative area of your website.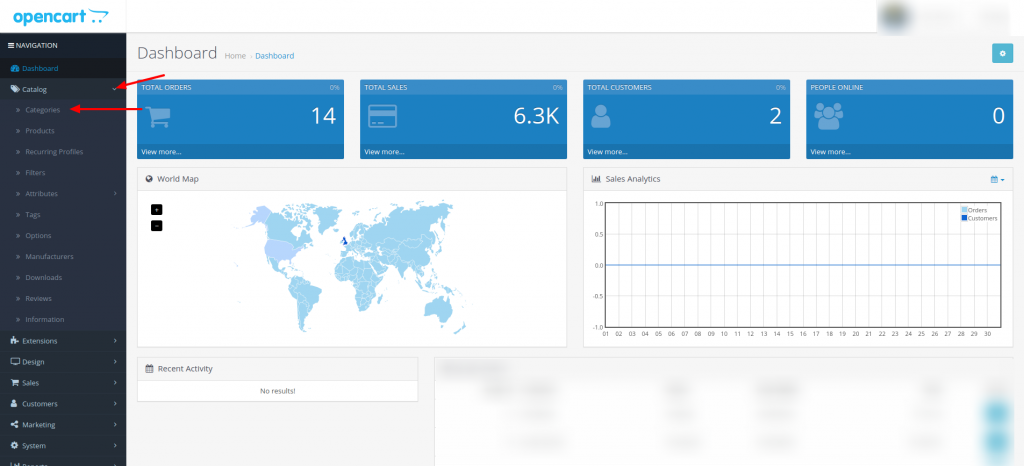 Once you have logged in you will have to go to Catalog -> Categories -> and on the top right corner you will see a blue "+" button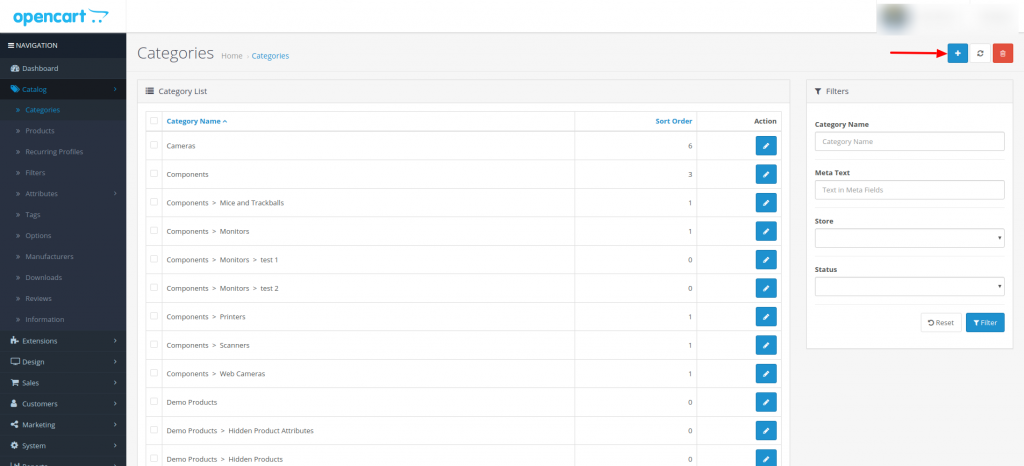 Click on it and you will be able to start creating your new Category for your website.