How To Enable SSL Connection In OpenCart?
When you are creating an online store it is important to configure it to use secure connection. This will ensure that the personal and payment information of your clients is encrypted when transferred between the server and the client.
Before you proceed with the SSL configuration of your store you need to have an SSL certificate installed for your domain. You can review our SSL offers here. All of the certificates can be installed on our OpenCart hosting packages.
Next you should access your account via FTP and find the config.php file located in the root folder of the application and edit the following line:

changing it to:

There is one more file that you need to edit. It is located in the admin folder under the root directory of the script and it is also called config.php. You should change the following two lines:

to:

Once the two files are modified you have to navigate to your Administration Area > System > Settings > Server and set the Use SSL option to Yes: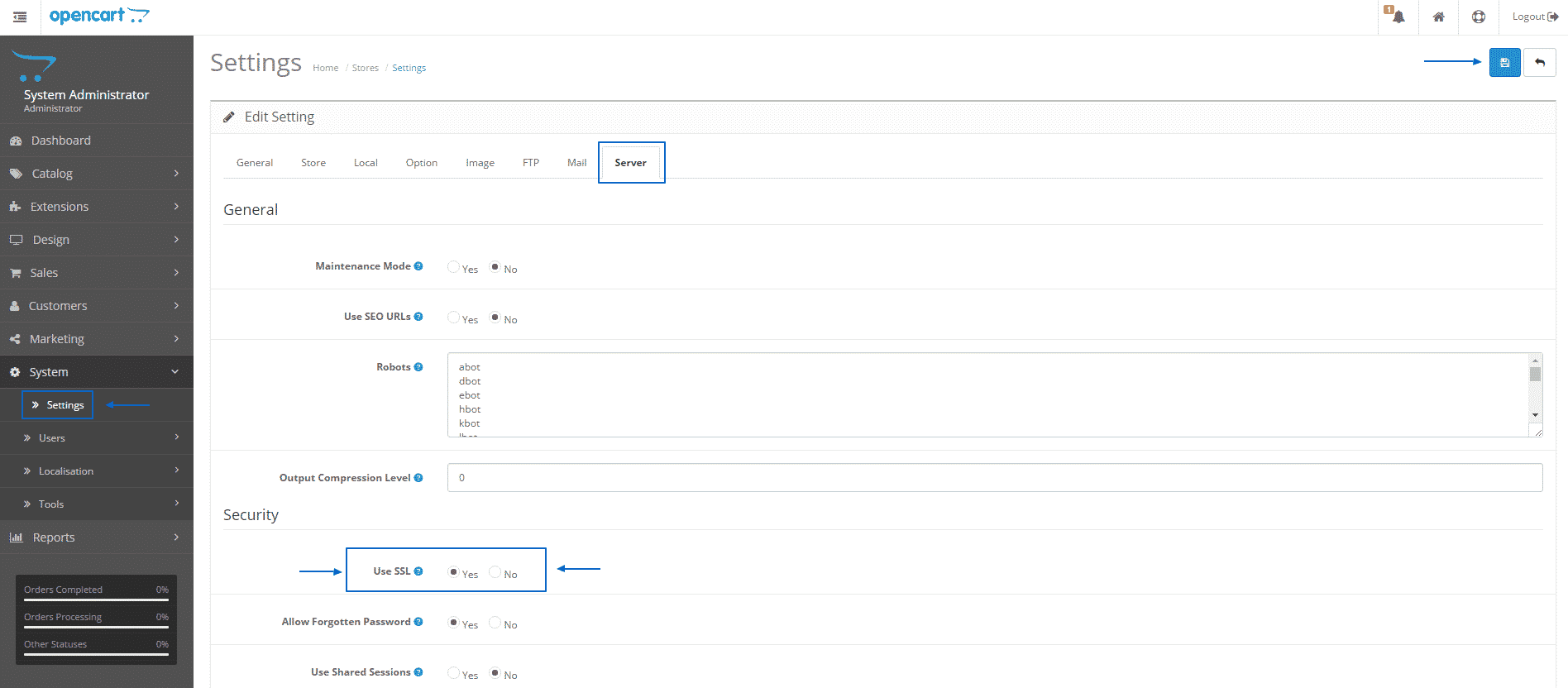 That's all. Your store is now configured to load using a secure connection.
OpenCart is not

right for

you?