How to install Una manually?
An alternative way to install your UNA application apart from the automatic method using the Softaculous Apps Installer in cPanel is to install the software manually. The whole process we will cover in the following tutorial.
To begin with, the installation of the core installation files needs to be downloaded from the official website of UNA. The archive can be downloaded from the "Pricing" menu at the top bar. For the purposes of this guide, we will use the free version.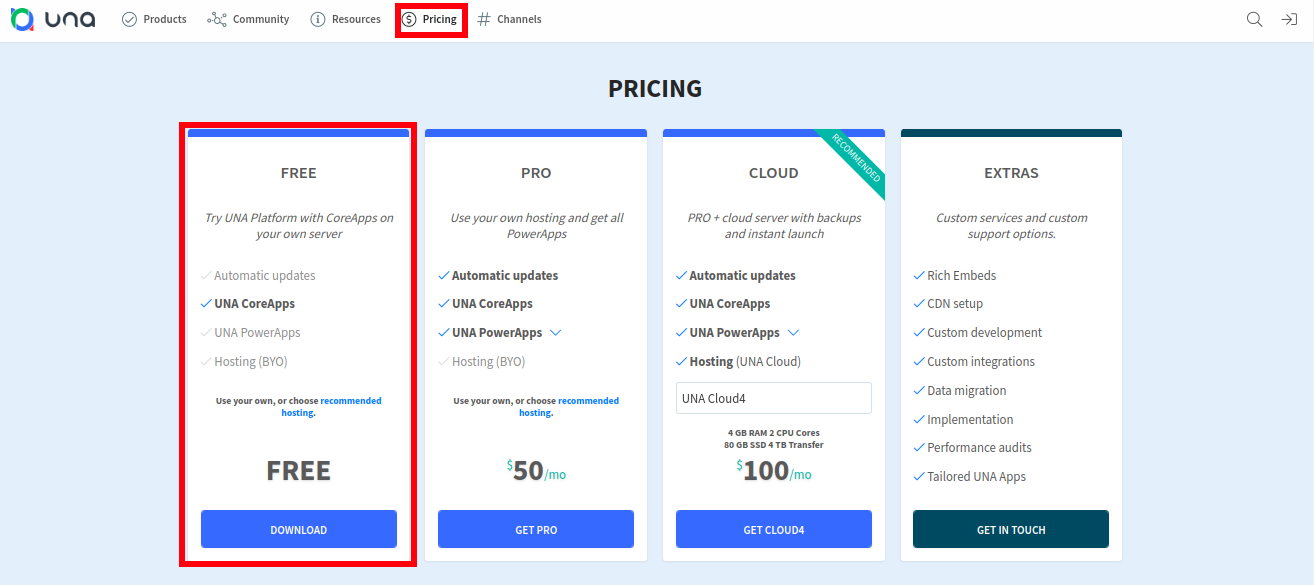 Note that you will have to have an account to download the archive from the website.