How to allow login with Facebook on my Una website?
UNA is best for that it provides a variety of functionalities that can be implemented to the application. As a community-oriented software, it is always a good idea to have different login options such as Google, Facebook, Twitter, etc.
To allow users that are willing to use their Facebook profile to create a profile on the UNA website, the applications provide a free app with easy configuration. The app is available in the Apps Market – Storefront – Authentication section with the name "Facebook connect". You can follow our guide "How to install modules in Una?" if you are not familiar with how to install new modules.
For the purpose of this tutorial, we have already installed the "Facebook connect" app and it is available in the "Studio" dashboard.

Before continuing the configuration and activating the app you will need to create an account in https://developers.facebook.com/ to generate "App ID" and "App Secret". Additional information and is present in the "Configuration info" menu when the app is accessed. The "Redirect URL" has to be configured in the Developers Facebook – Facebook Login – Settings. The address has to be placed in the "Valid OAuth Redirect URIs" field.

The fields where the "App ID" and "App Secret" should be placed are in the "Settings" menu where more options are available.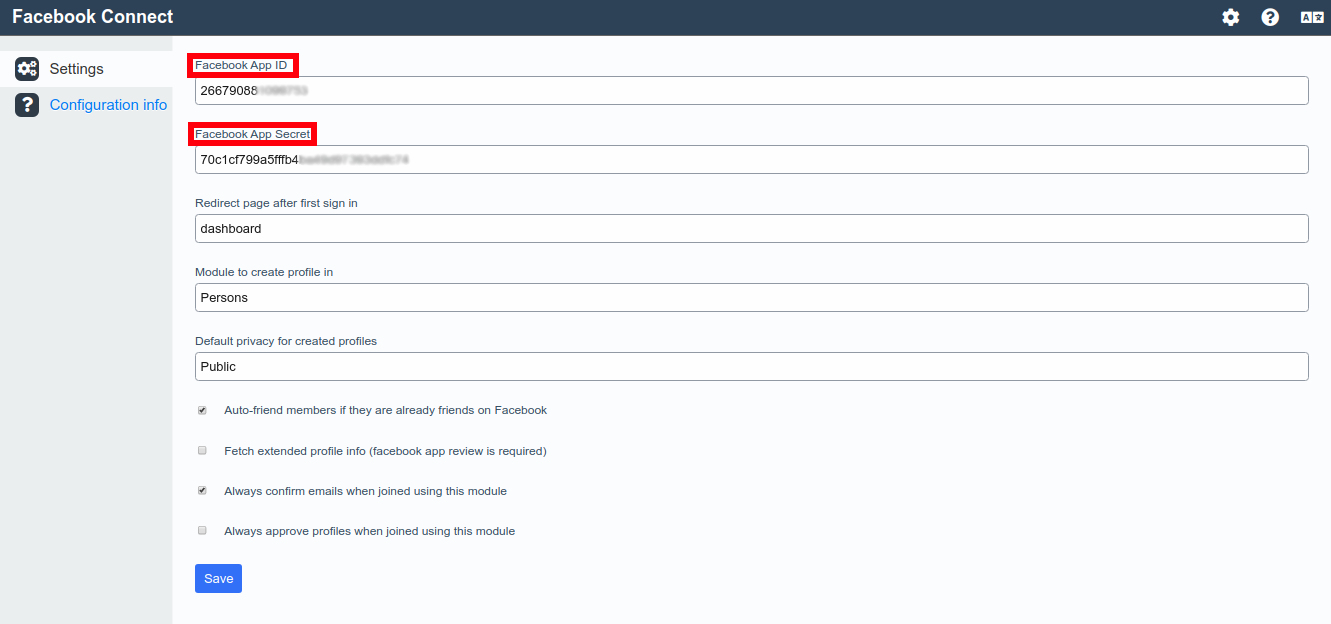 After entering the codes the settings have to be saved which will create a "Facebook" login button on the login page of the UNA application as seen in the screenshot below.