Depending on the target group of users you might need to add more than one language to your SocialEngine website.
In order to do that you first need to go to your admin control panel and navigate to Layout > Language Manager:

On the following page you have two options to choose from – Create New Pack or Upload New Pack. If you choose the first one you will be required to translate the menu titles on your own. However you can download the language pack you need and directly upload it automatically.
To do so you will need to click on the Upload New Pack button: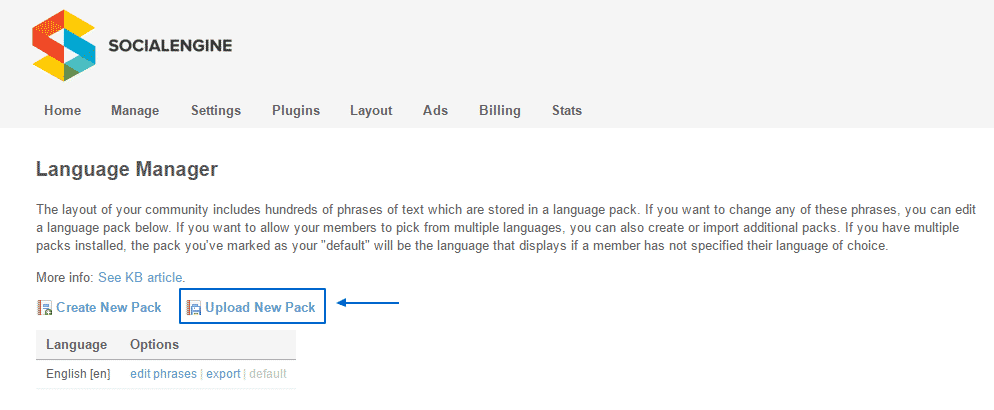 Next you need to select the language you are uploading, specify the file you want to upload from your local computer and click Upload: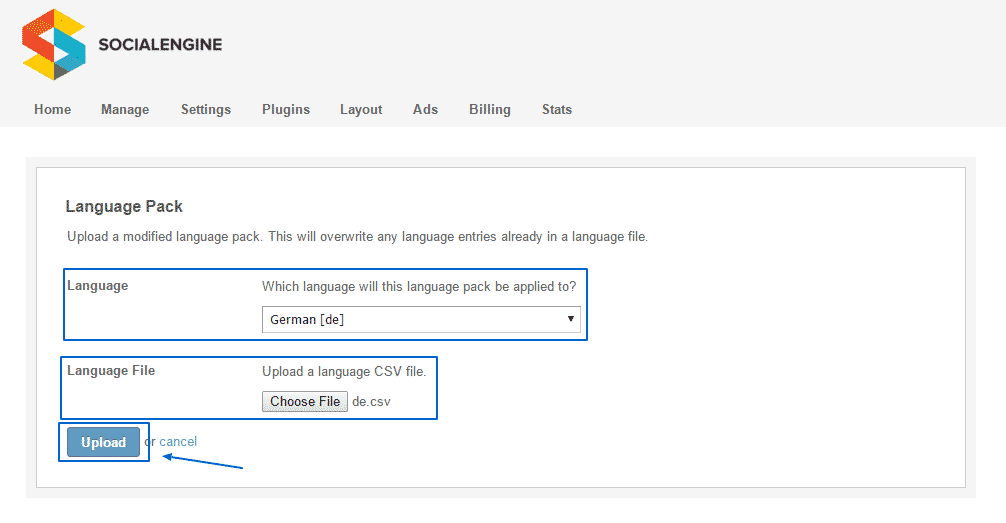 Once you have done this you should be able to see the new language in the Language Manager: