When you first install InvisionPower Board it will use the phpmail function in order to send its emails. Mails send via phpmail function sometimes can be filtered as spam and we recommend using SMTP protocol to send your emails. The SMTP method is more reliable as the messages are sent via authenticated real users.
Before we start, you should make sure you have an active email account. If your emails are hosted with TMDHosting, you can create a new email account via cPanel > Email Accounts.
To configure the SMTP settings for your Invision Power Board, login to your website admin area: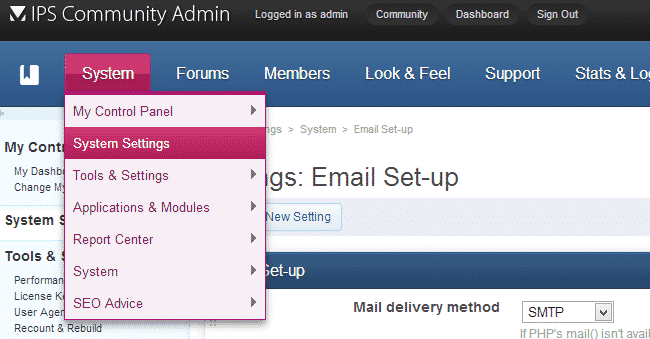 Next click on "Email set-up" to enter the email configuration page: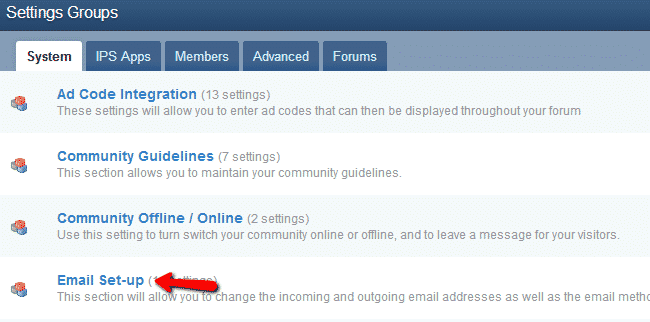 Now you will need to enter your SMTP details. Configure the following fields:
Mail Delivery Method – using the dropdown menu set that to "SMTP"
Email Address – enter the email address to which the emails will be sent
Community Outgoing email address – the emails from which the emails will be sent
Override SMTP Host – set this to mail.yourdomain.com . Change "yourdomain.com" with your actual domain
SMTP Username – use the email address you have created via your cPanel > Email Accounts
SMTP Password – the password you have set for the above user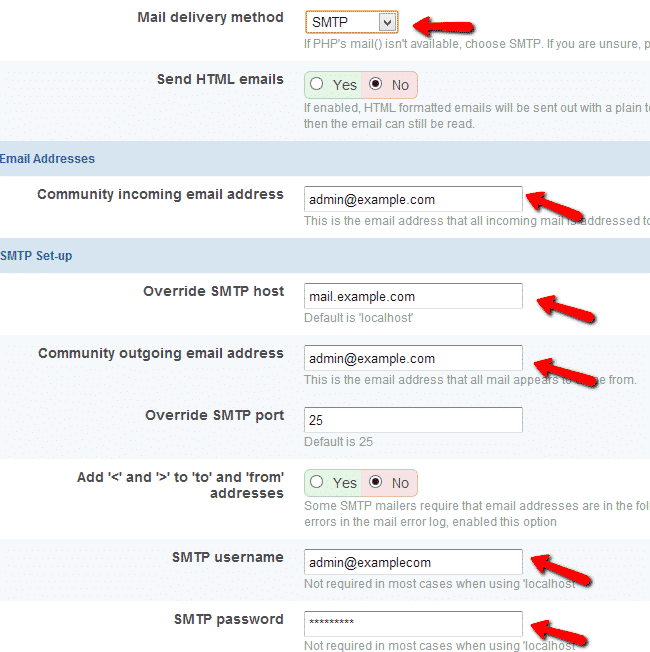 Click the "Update Settings" button when you have finished editing the settings. You have successfully configured your outgoing emails.
Note: If your emails are not hosted with TMDHosting, you should ask your mail service provider for the exact SMTP settings that you should use.