In this tutorial we are going to show you how to setup bookmarks in your IPB admin area. Those can be used to access frequently used items in your admin area. To add bookmarks in your admin area, login to your admin area and navigate to the page you wish to add as bookmark. Then click on the bookmark icon that stands on the left of "System":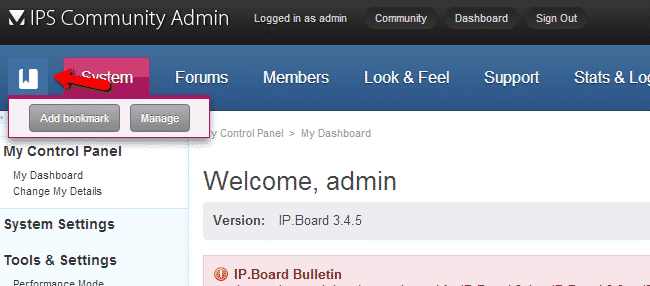 Click on "Add Bookmark" button. A popup window will appear. Click the "Save" button to save the bookmark:

Your bookmarked pages will appear when you move the mouse cursor over the bookmarks icon.