You can easily change the look and feel of your IP Board. To make such a change, you will need to access the admin area of your website. Click on "Look & Feel" menu and select "Manage Skin Sets & Templates":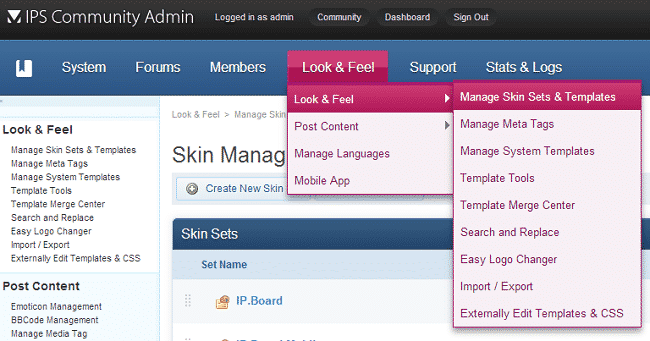 Click the "Edit Settings" button next to the theme which you wish to set as default for your site:

On the next page check the box for "Make this default skin":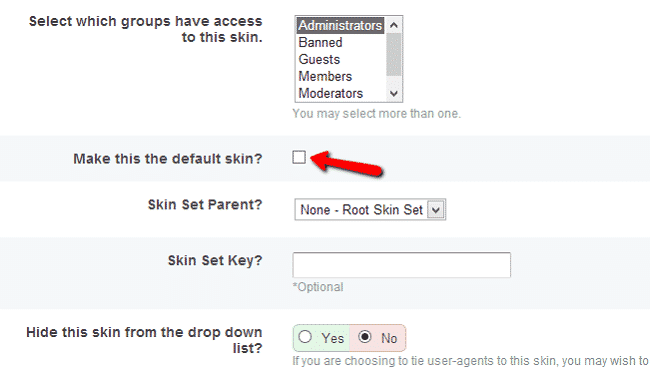 Click the "Save Set" button to apply the changes. You have successfully changes the skin for your site.