ClipBucket is an amazing script and without a doubt one of the most popular video sharing platforms on the market. It offers various exceptional features. If, however, you have certain needs for your website, which cannot be met by the built-in ClipBucket functionalities – there is the option of installing plugins to extend its functionalities. There are some steps you need to go through, in order to do that and we are going to cover all of them in this tutorial.
First of all, you need to go the official ClipBucket website, choose the plugin you wish to install and then download it on your computer. After you are done, you have to extract the archive. Then you must upload all the files in the /plugins folder of the application on your account. For example in public_html/plugins if your ClipBucket is installed directly into your public_html or to public_html/clip/plugins, if it is installed in a subfolder, named "clip". It is imperative for the upload to take place via FTP. If you are not sure how to do that – just follow the steps, described in this article.
Then, you can start the very simple activation procedure by login into your administration area: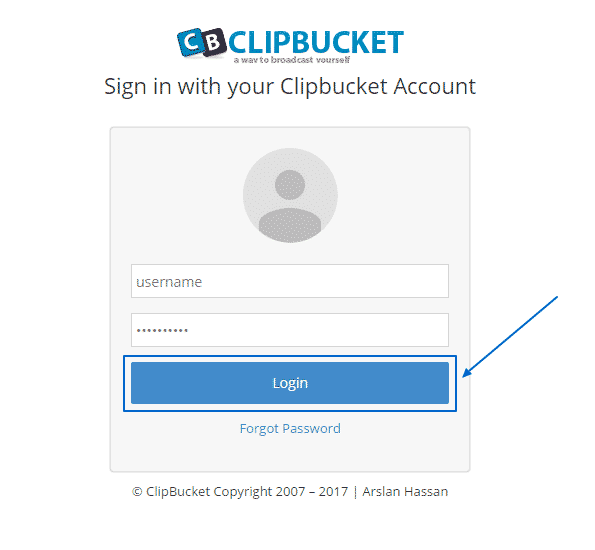 Next, choose the Plugin Manager from the options on the left: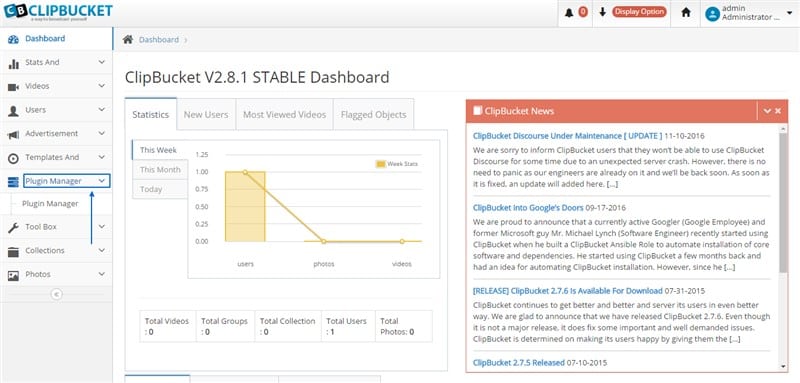 In the drop-down menu you should be able to see the Plugin Manager button on which you need to click. When you do that, you will see a menu with Installed Plugins and Available Plugins: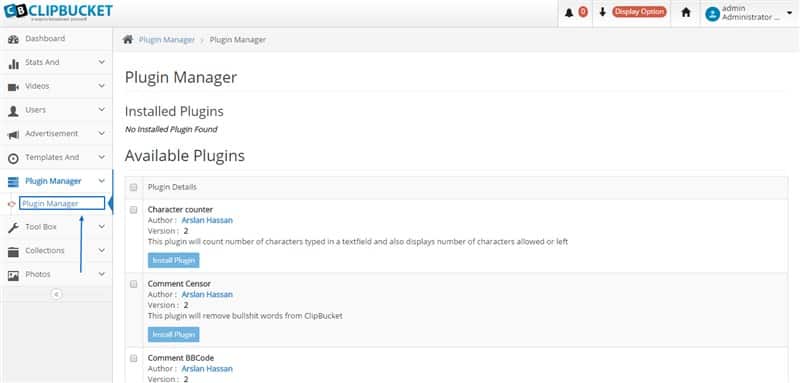 Choose the plugin you wish to install from Available Plugins (the plugin, which you uploaded in the /plugins folder will appear in this section), select the box next to it and then simply click on Install Plugin: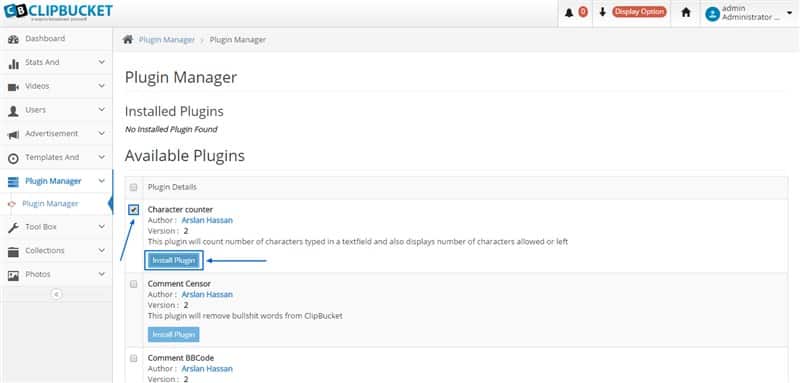 After a short period of time, the plugin will appear in the Installed Plugins section with an Active status. If you wish to change that – you can always just click on the blue Actions button next to the plugin and select either Deactivate or Uninstall, according to your needs: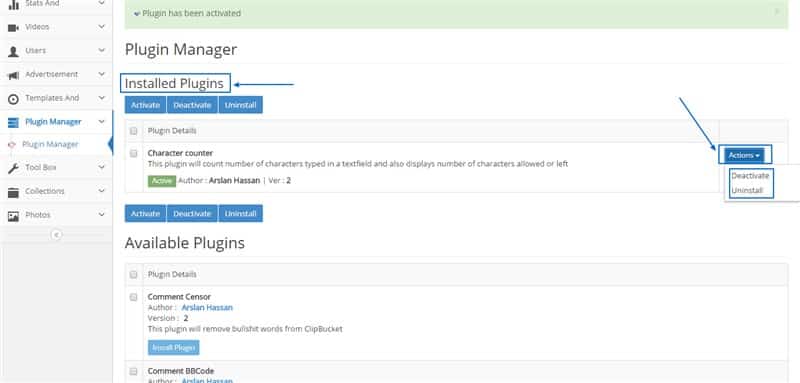 If you have difficulties in performing any of these tasks on your own – our dedicated Genius Support Team is always there for you – 24 hours a day, 7 days a week.