The latest version of phpBB 2 was released in 2008 and the developers of the script are no longer supporting it. There are regular upgrades, however, for the phpBB3 version and we highly recommend to all of our customers to upgrade to the newest version as fast as possible if they haven't done so already, as it will provide them with a huge variety of new features as well as dramatically improved security upgrades. Be aware that the upgrade will bring to the new version only the registered users and their posts.
The upgrade process itself is pretty straightforward. If you are performing a manual installation of phpBB, you only need to select on the Convert option:

Once you enter the area – click the Convert button:

Then you are going to be presented with a window, where you can fill in the database information associated with the outdated application and once you are done with that as well simply press the Begin conversion button at the bottom of the page: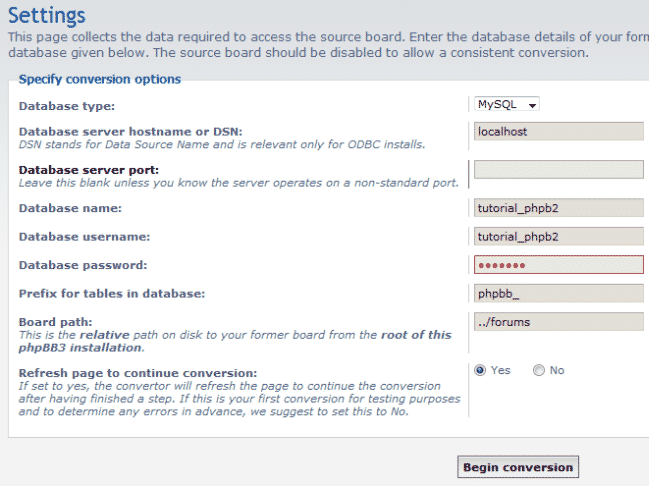 You need to wait for some time for the procedure to be completed and the conversion will happen with no changes to the original forum. At the end, you may be asked by the script to rebuild anew the search index, which you can do from your Administration Control Panel.
When you finish with that you can safely delete the /install folder, as you will no longer need it, because you will already have the newest phpBB3 version.