PhpBB is one of the most widely spread and used platforms for Internet forum in a global scale. Its popularity is due to a variety of reasons, not the least, because it provides a great variety of features and is constantly improved not only by its initial developers, but by its outstanding community as well.
The application is appropriate for all of our hosting plans and here are its system requirements:
MySQL 3.23 or higher
PHP 4.3.3 or higher
ZLIB compression needs to be enabled
GD support
In this section of the tutorial we are going to cover in detail how you can install phpBB automatically with just a couple of clicks, using the amazing Softaculous auto installer, which we provide for free on all of our Shared Hosting packages.
First of all, you need to go to your cPanel. There navigate to the Software section, where you will find and then click on the Softaculous Apps Installer:

Next type down "phpBB" in the search bar at the top and a phpBB button will appear below it. When it does – click on it: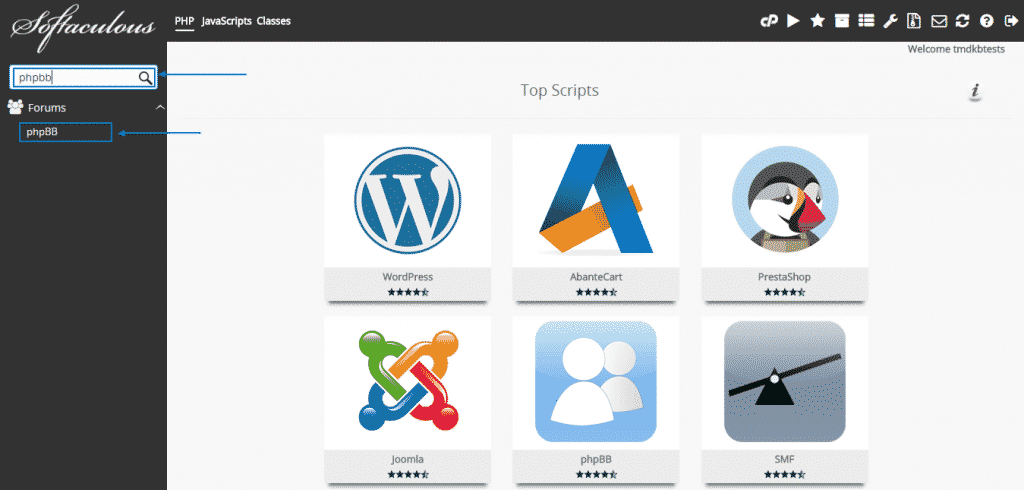 Then you will be presented with the phpBB overview page. Simply press the Install Now button: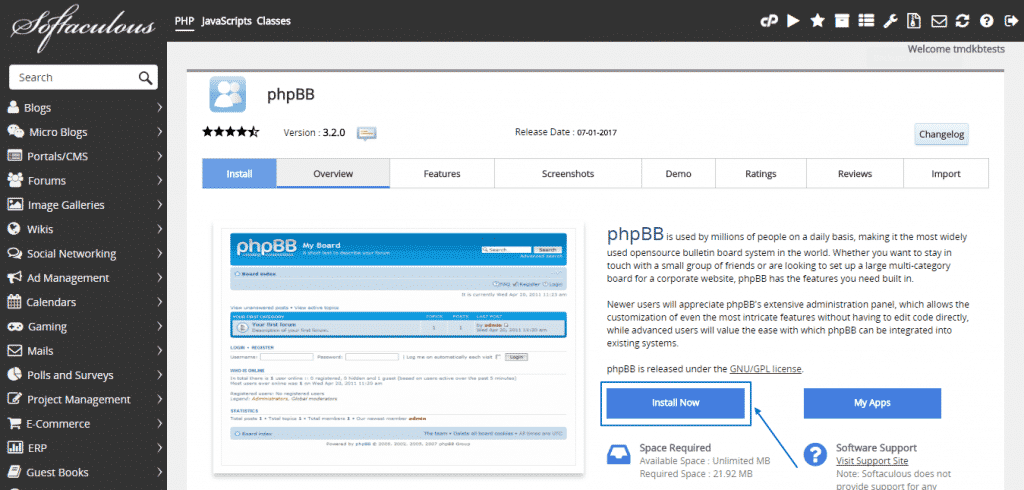 Afterward, you will see the installation menu. At the top of it, make sure your Protocol is set to https:// if you have an SSL installed for your domain. It is imperative to double-check the In Directory section, as this would be the exact address to your forum: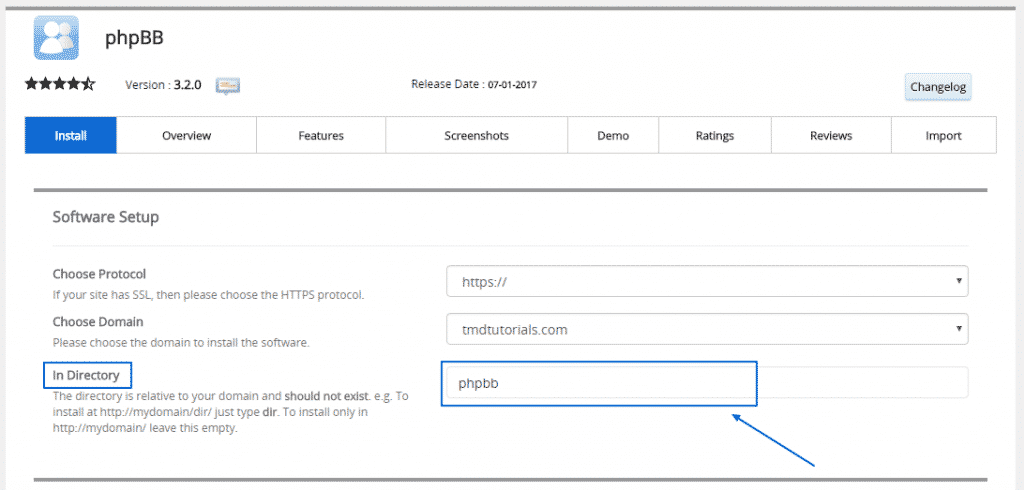 When you scroll down, you need to check and fill in the other fields with the relevant information as well. Pay particular attention when choosing a username and password for your admin area and write them down somewhere, to be sure you are not going to lose them: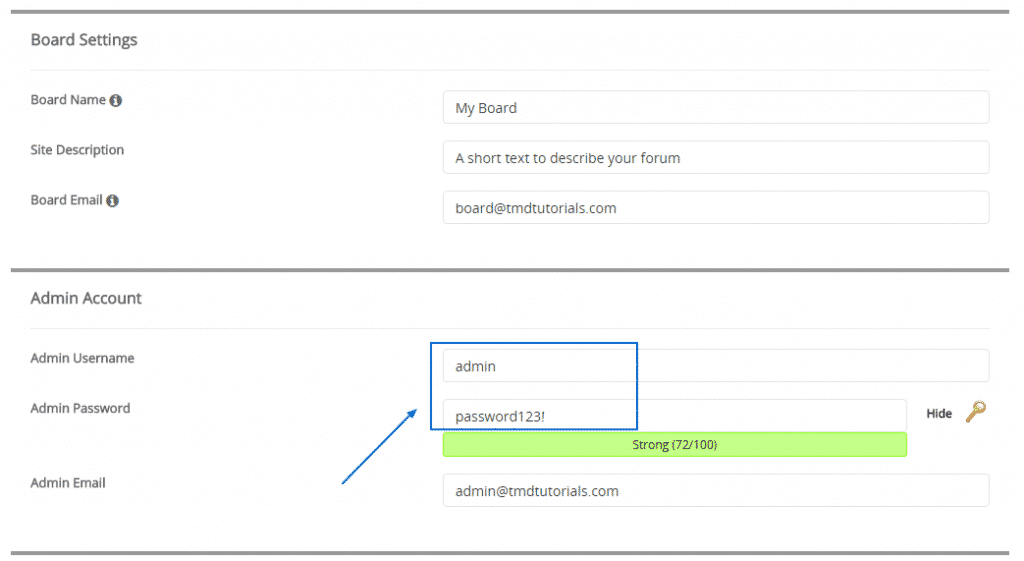 Finally, just make sure your preferred language is selected and then simply press the Install button at the bottom:

After the installation is successfully completed, you will see a screen like the one down here, which will notify you that the software was installed successfully and will provide you with the frontend and administrative URL for the website: