PhpBB's popularity, which we discussed in the Introduction part of this tutorial, does a good job in outlining the reasons behind its widespread usage.
In this section, we are going to cover in detail how to access the Administration Control Panel and where to find the basic settings.
In order to access your administration area, go to the frontend of your website, where you will see the default Board, as seen by the public. There, you should click on Login:
Then, fill your administration username and password in and press Login again: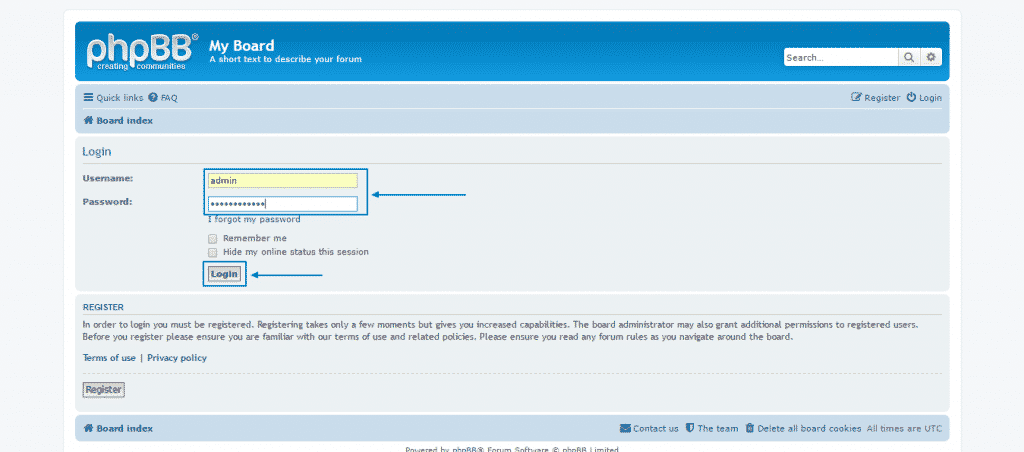 After you are logged in, you need scroll down and click on Administration Control Panel button at the bottom of the page: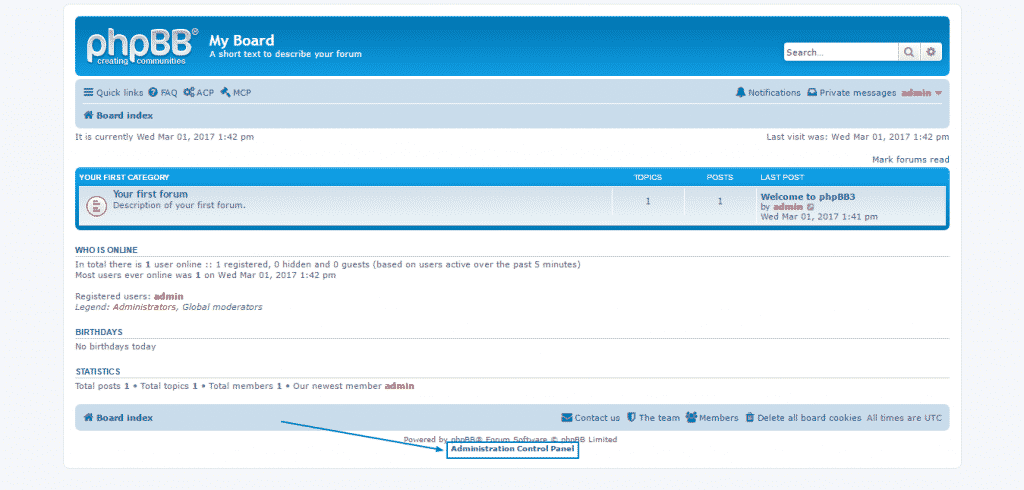 When you have done that, a menu will appear, which will ask you for your authentication details again. You should fill them in and select Login one more time: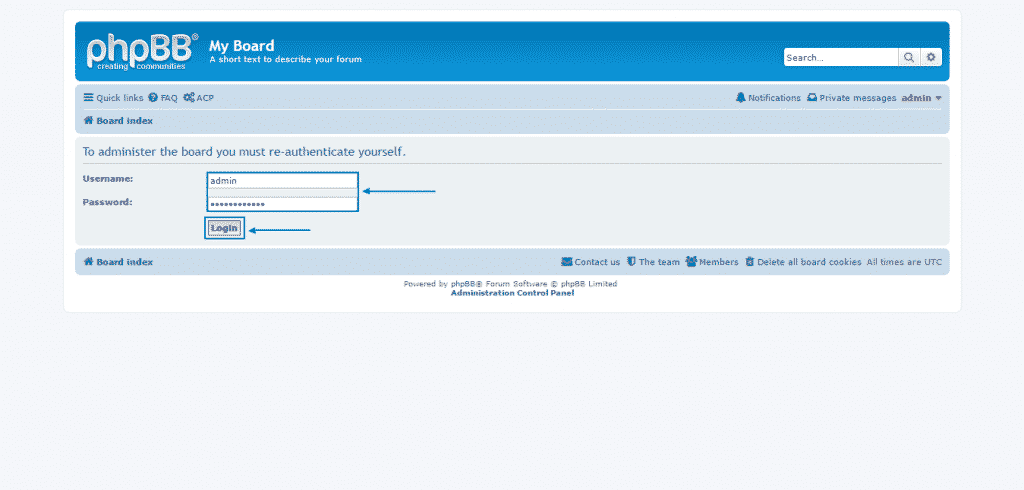 Now you will be presented with your administration area. In the General section are situated two of your basic administration settings. First, you can click on the Board settings option: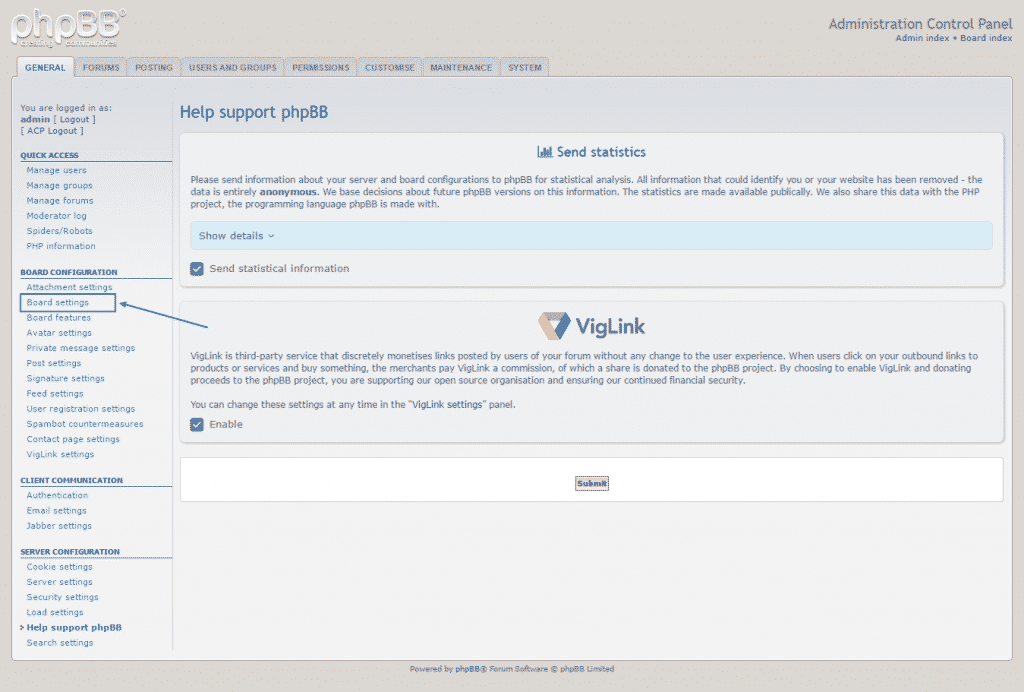 In there, you may amend the Site's name and description, the Board style and many other settings. Once you have set everything according to your needs, simply click on Submit.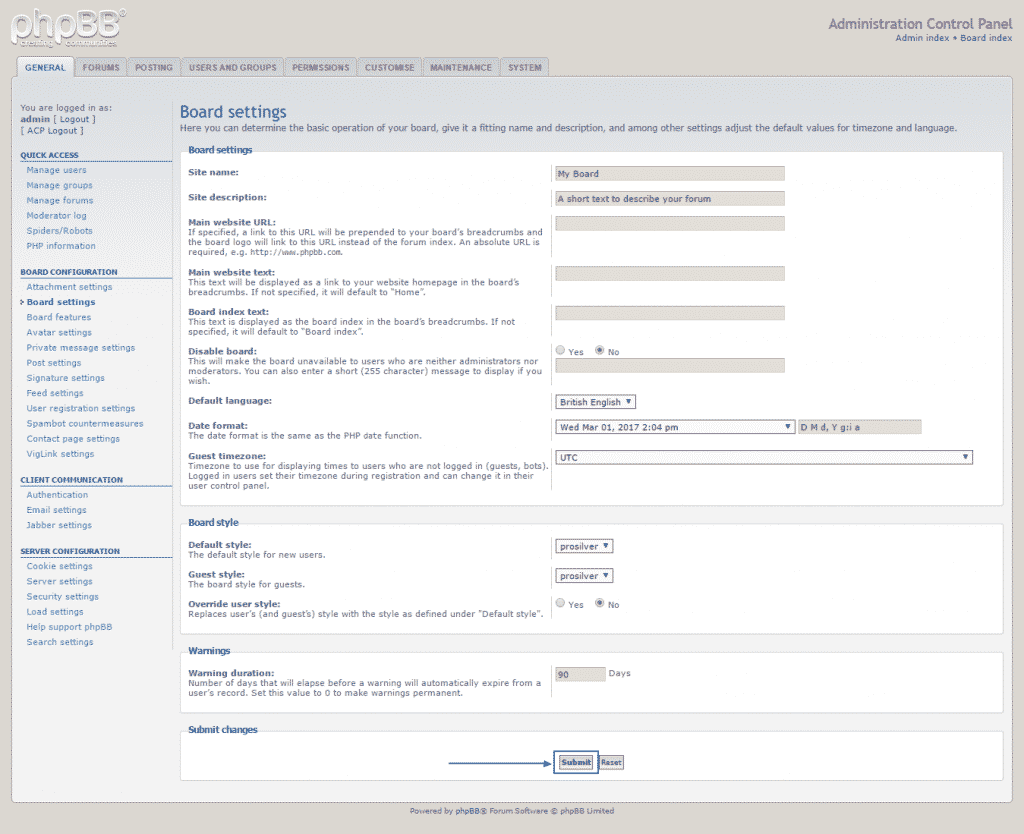 You can also check out the User Registration Settings option, as you can find important administration settings there as well: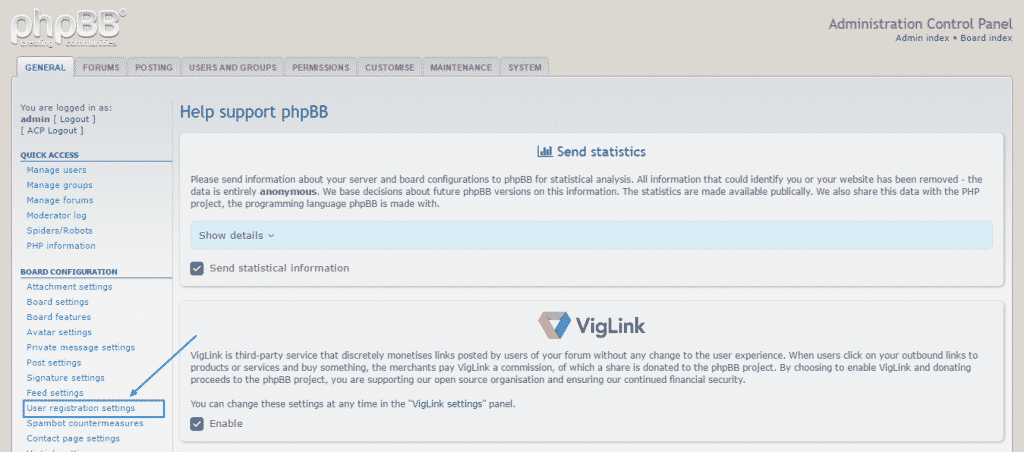 After you have entered that area, pay particular attention to the General Settings and General Options parts, set them according to your needs, and finally click on the Submit button at the bottom, again: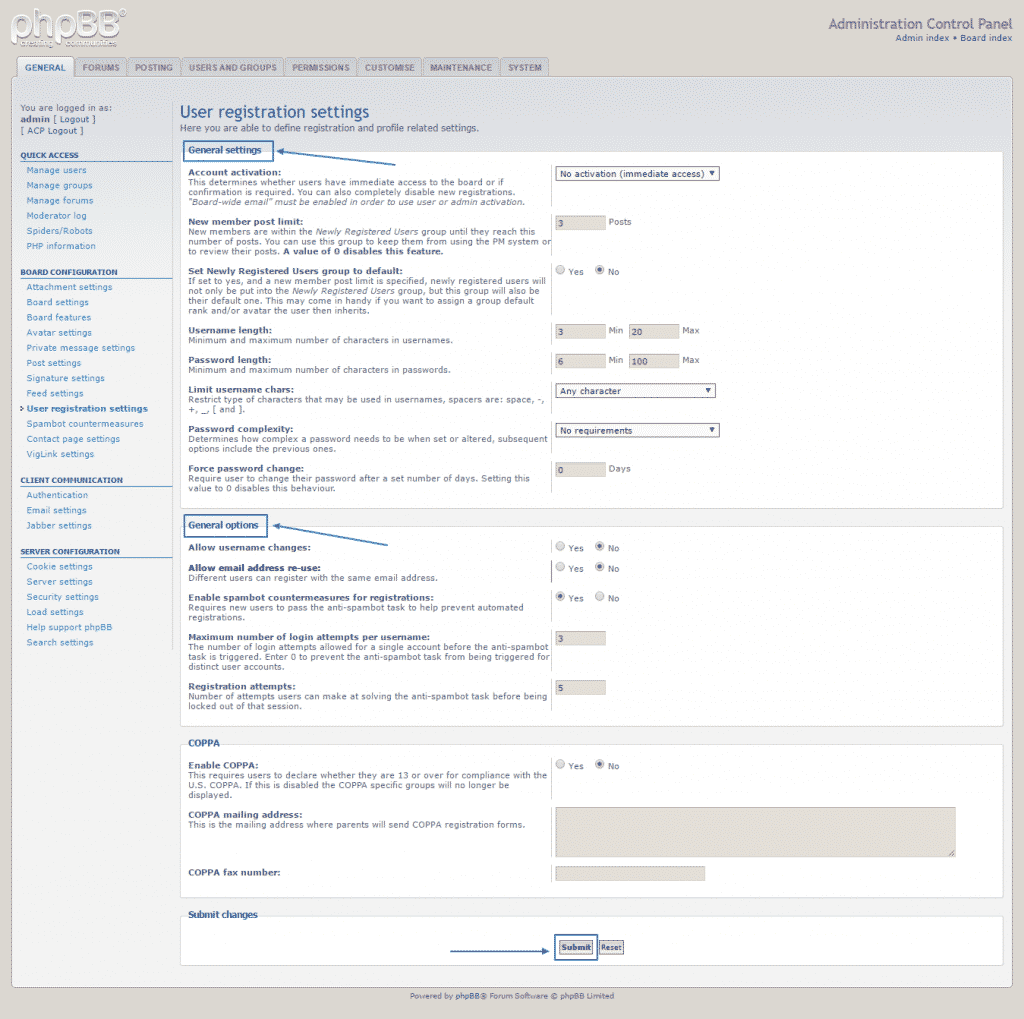 From the Forum section you can manage the permissions, the moderator roles as well as add, edit, delete, lock certain parts of the forum and other actions:

When you go to Posting, you will be able to add BBCodes and administer the messages in general as well as to manage the different attachments:

The Users and Groups section is extensively covered in another part of this phpBB tutorial: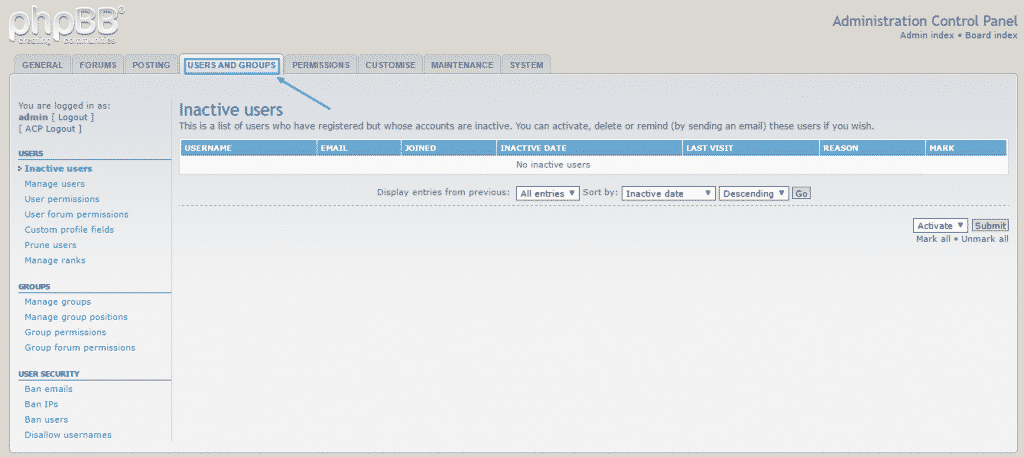 On the following tab, you can set all the Permissions for the whole website. The topic is covered in more details in a special part of this phpBB tutorial: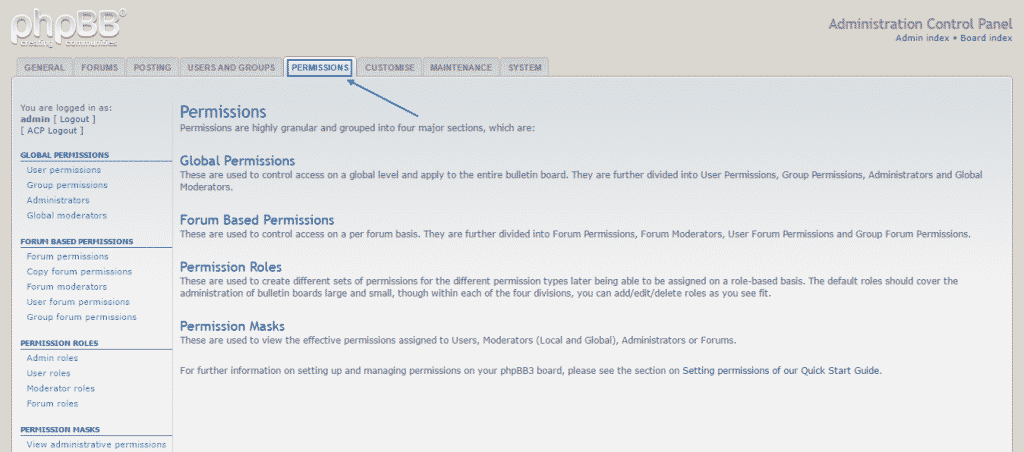 The Customise section is very important for installing Styles and Language packs. You can learn more about it in our specific articles about it later in this phpBB tutorial: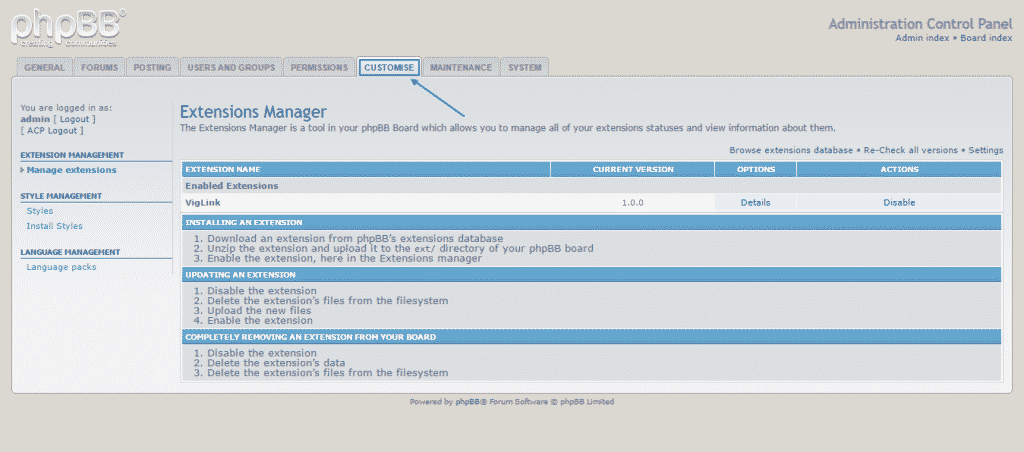 Maintenance is also a crucial tab for the proper functioning of your website. Here, you can deal with all the logs, your database and creating backups of it: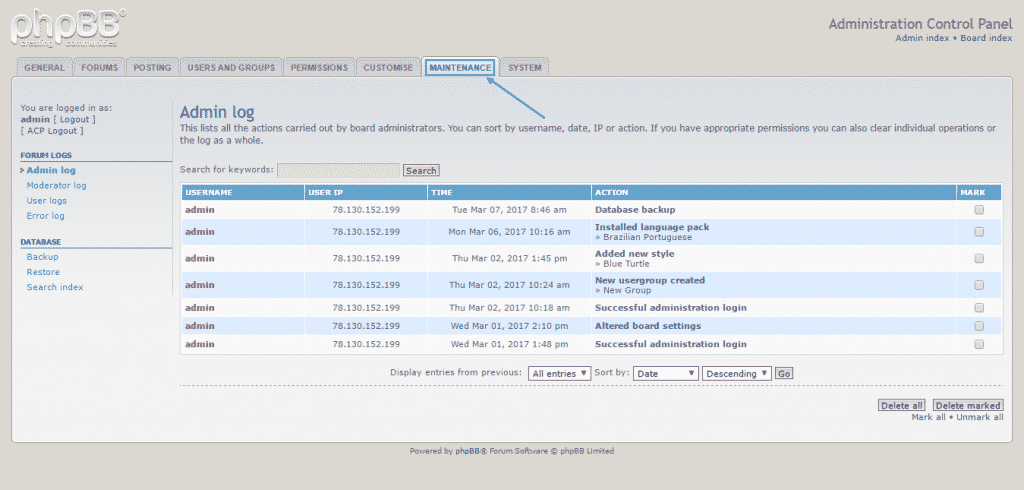 Finally, we can advise you to revise the System section from time to time to check if there are recent updates available and to perform them right away: