In some cases you might need to install the SugarCRM application manually. This may be caused by the fact that you do not have access to the Softaculous Apps Installer or the version of the script you need is not available there.
In this section of our Sugar tutorial we will show you how to go through the process of manual installation.
The first step you should take is to download the latest version of the platform from the official SugarCRM website.
Next you should extract the archive on your local computer and upload the files to your hosting account using an FTP client. If you are not aware how to do that we have created an article covering the process using one of the most popular FTP clients – FileZilla.
Since the application works with a database associated with it you will also need to create one, which you will use during the installation. You can find more information on how to work this out here.
To proceed with the installation you will need to access the root folder of the application via your web browser.
Then you will be presented with the first step of the installation wizard, where you just need to click Next: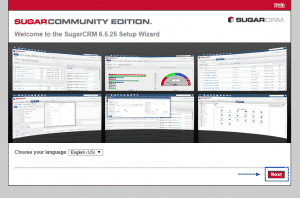 On the next screen you will be presented with some helpful information concerning the installation and the details you will need during the process. To go on click on Next: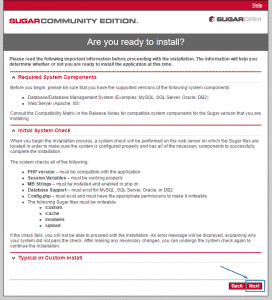 Now you will see the license terms. Once you read them you should tick the I Accept checkbox and click on Next again: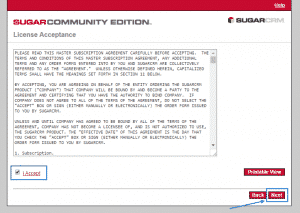 Later on you have to choose if you want to run the Typical or Custom Install of the script. In our tutorial we guide you through the Custom Install procedure, due to the fact that all the options that you will need to configure in the Typical one are included here: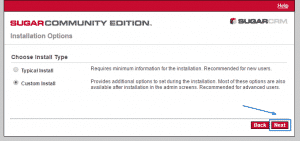 On the next step you have to enter the details associated with the database you have created earlier: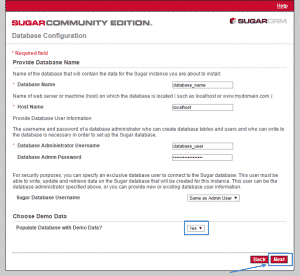 You should also specify if you want to import the Demo Data to your platform.
Now you need to enter some additional details, which are important: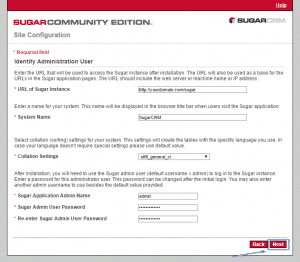 URL of Sugar Instance – this is the exact address where the application will be available.
System Name – the name of your SugarCRM instance.
Collation Settings – you can leave the default value here.
Sugar Application Admin Name – the administrative username which you want to use.
Sugar Admin User Password – the administrative password for your Sugar application.
On the following screen you can make changes to the basic security settings of the script. In our example we will leave them default: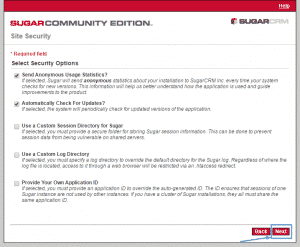 At the end of the process will be provided with a summary of all settings you have applied and also a requirement check results. You just need to click on the Install button: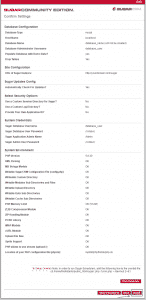 On the new page that you will see click Next: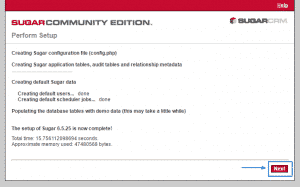 Next you will be provided with the opportunity to add a language pack that suits your needs: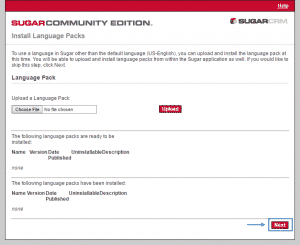 This concludes the manual installation process of SugarCRM. You can log in your administrative account and start managing your platform: