How to change PrestaShop 1.6 language
With every new release PrestaShop becomes more user friendly and now even it comes with multilingual support by default. This means that you should not install any third party modules to achieve multilingual website.
By default PrestaShop comes in the language in which it was installed. You can check your PrestaShop languages menu from your PrestaShop Admin Dashboard > Localisation > Languages The fist time you open it it should look like this.

From the "Languages" page you can manage the languages installed on your PrestaShop website. You can easily enable or disable a language by clicking on the icon in the "Enabled" column.
The installation of new languages process is significantly simplified is also quite easy. All you have to do is to import the localization package of your choice in the PrestaShop Admin Dashboard > Localisation > Localisation page. You can select the desired new language from the drop down menu and click on the "Import" button.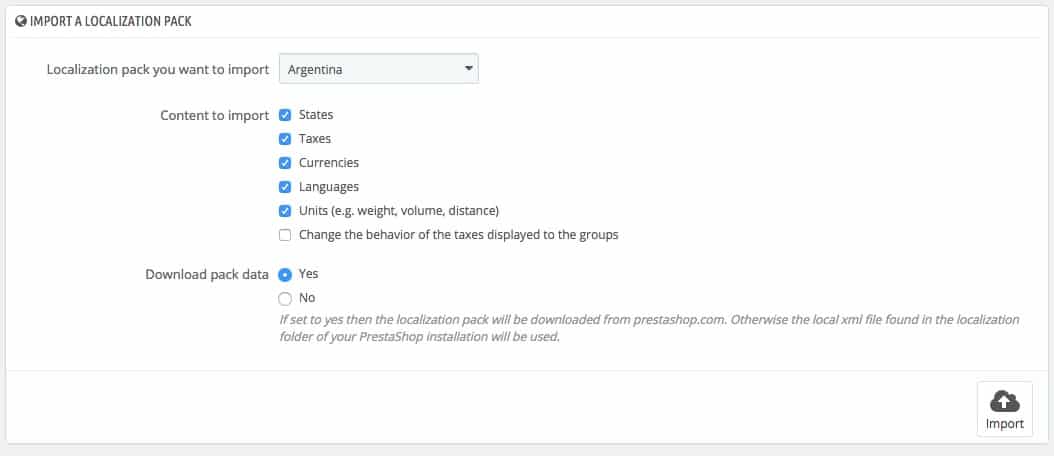 That is all. Once your new languages are installed and enabled your visitors will be displayed with the new available language on your website front page.