PrestShop 1.6 backoffice overview
PrestaShop 1.6 not only comes with really gorgeous, slick and very flexible dashboard, but also provides one that simply serves you as a real back-office to your online business. Navigation is located on the left, you have a plenty of data insights and summary on the rest of the screen. You have a handy top menu that contains a lot of useful notifications and quick access tools.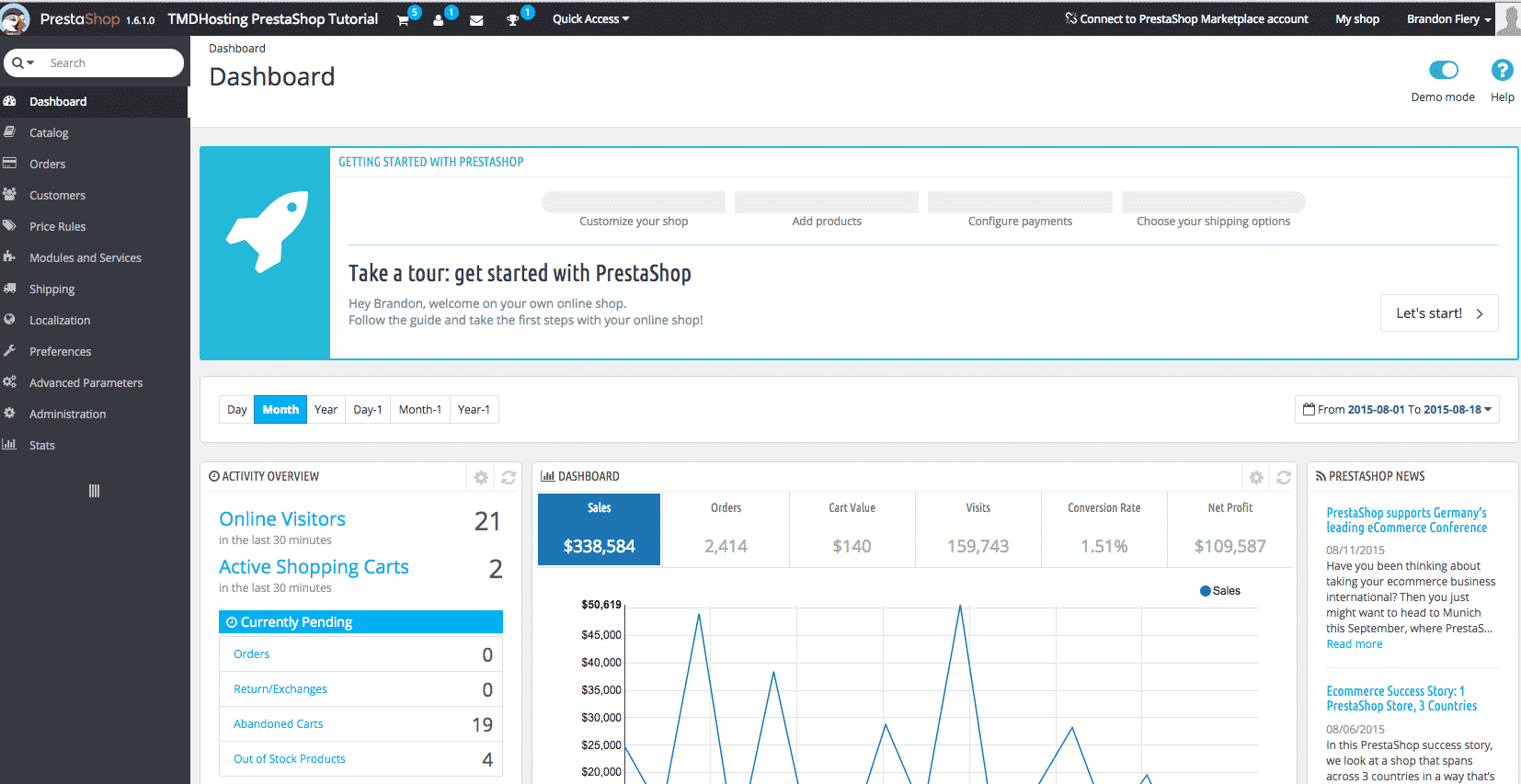 PrestaShop 1.6 in this tutorial is operating in Demo mode, for the purposes of education. We highly recommend that you first test drive PrestaShop 1.6 that way.
Navigation comes up pretty intuitive and self explanatory, but before dwelling into it we strongly recommend that you go trough the guided tour that PrestaShop 1.6 provides upon first login. It will give you a really great overview on customizing your website's outlook, adding new products, configure payments methods you will use and set how you are going to ship your items.
We are following this learning curve and guidance in the next chapters of this tutorial. Up in the next chapters is a summary of most imporant PrestaShop 1.6 administrator functions.