How to add SSL to PrestaShop 1.6
If you are going to accept payments on your PrestaShop 1.6 website, you definitely need SSL certificate. There are many benefits from using a SSL certificate for your website. Besides the fancy green URL address bar, with an SSL, your site will look at least one level more professional. Most of the people who surf the Internet these days are suspicions when they land a new website. The online store clients are very careful and need to be sure their information is safe, securely transferred and protected. When they are purchasing items, very important personal information is being transferred. If you show that you value the security and privacy of their information, they will trust you more.
We are offering a wide variety of SSL certificates, available at our website and in your Client area.
PrestaShop can be configured to work under HTTPS/SSL with just couple of clicks. To do that however you need to make sure you have SSL Certificate installed for the domain under which your website is running.
Once you have SSL Certificate installed for your domain you can secure your PrestaShop private sessions by enabling the SSL in your PrestaShop 1.6 Admin Dashboard > Preferences > General section. This is great way to reassure your customers about the safety of their logins and payment transactions while browsing your website.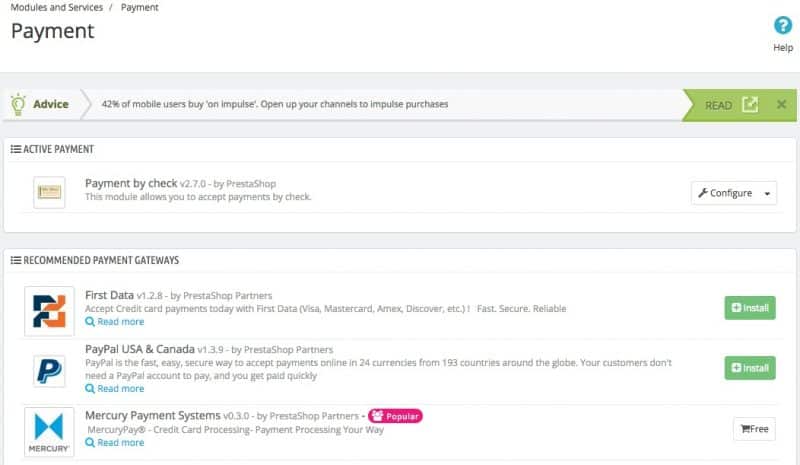 This chapter's end concludes the first part of PrestaShop 1.6 Tutorials created by the TMDHosting Genius Support Team, hopefully leaving you with extensive knowledge over the covered subjects.