Nuke Evolution Xtreme comes with its own News module which you can use to add and manage articles on your site. We are going to show you how to configure the module and add a simple article in this tutorial. The first thing you will need to do is login to the admin area of your site. Find the News module under "Modules Administration":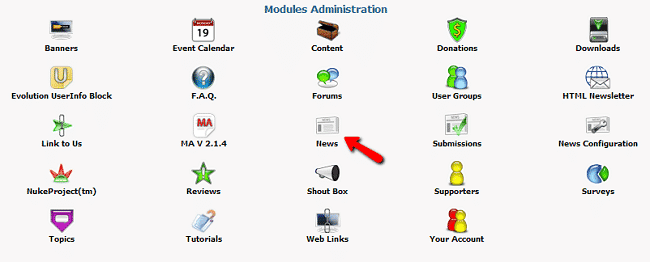 On the next page you can manage and edit existing articles. For the purpose of this tutorial we are going to add a new one. You can customize your new content by setting:
Title
Topic – choose the topic for your article. You can add new topics using the topics icon in your admin area
Associated Topics
Category – you can add new categories on the same page
Display Topic Icon with News Articles
Display Authors Writes "text" with News Articles
Publish in Home
Activate comments for this Story
Story text
Extended text
Do you want to program this story
Attach a Poll to this article – enter the question and the available answers to setup the poll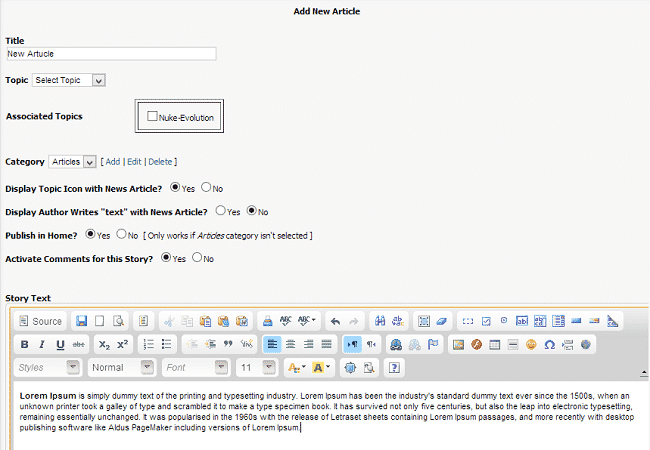 Finally you can post the story.
Now we will show you how to configure the News page. Go back to the main page of your administration area. Find the News Configuration icon under "Modules Administration"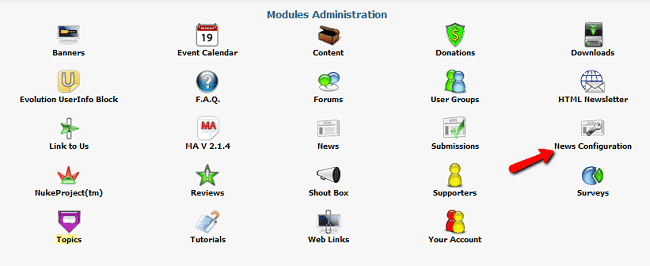 On the next page you can configure the way your articles are displayed:
Display column – configure columns
Read More Link
Article Length – show the entire text or just the first 255 symbols of the article and have a "read more" link after that
Notify Author – this will notify the article submitter upon approval of the article
Articles in home – number of articles displayed per page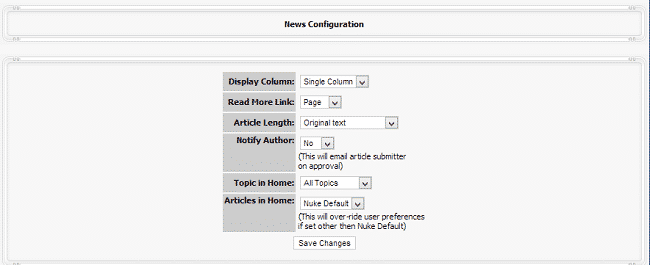 Save the changes once you have selected the settings which you wish to use.