MediaWiki comes with a few pre-installed themes. You can easily change them from your MediaWiki administrative page. For that purpose access the website as an administrator. Click on the "Preferences" link:

Now navigate to the "Appearance" tab and select the skin that you wish to use: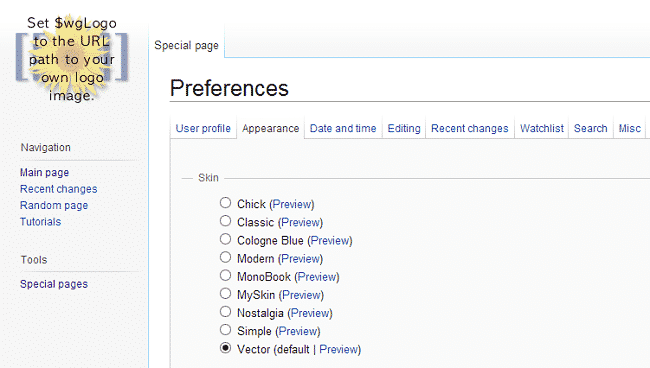 When you have selected the theme, click the "Save" button at the bottom of the page. You can now check the new look of your MediaWiki.