In this tutorial we are going to show you how to install a language pack for your e107 CMS website. The first thing you will need to do is to obtain the language pack you need. You can do so from here:
https://e107.org/edownload.php
Once you have downloaded the language pack upload it in the root directory of your e107 website using cPanel > File Manager: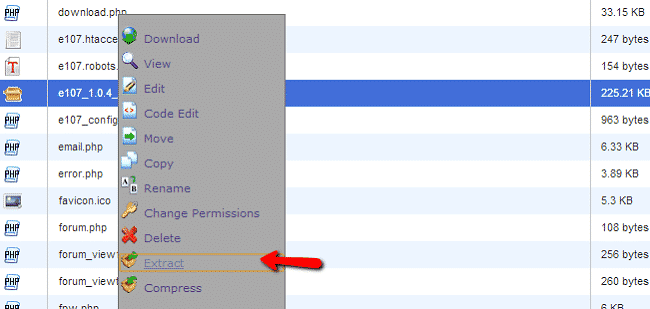 Next, thing you will need to do is login to the admin area of your e107 website and click on "Language"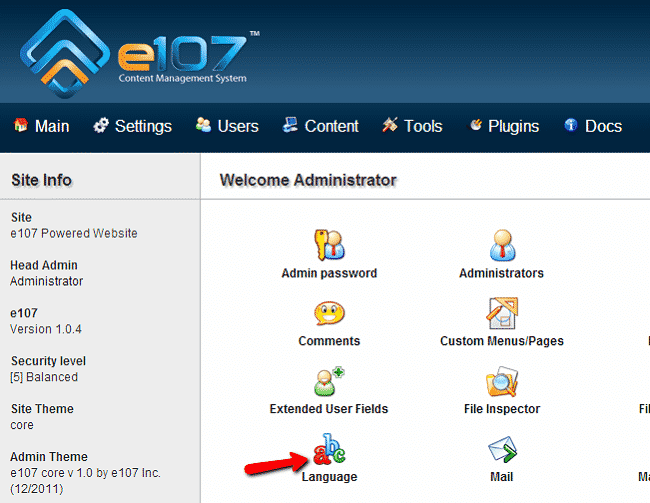 From the dropdown menu select the language which you wish to setup as default for your website: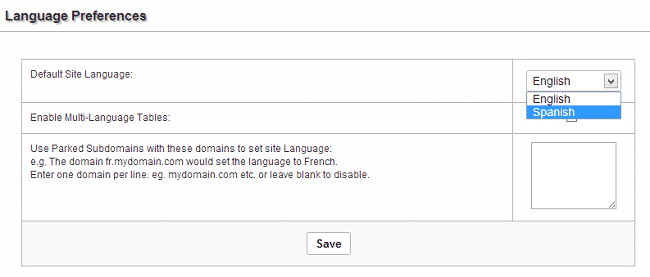 Click the "Save" button to apply the changes.