In this tutorial we are going to show you how to install e107 with just a few clicks, using the Softaculous auto-installer. The first thing you will need to do is login to your cPanel and find the Softaculous icon under "Software/Services" category:

Under the "Portals/CMS" category in Softaculous find the e107 script: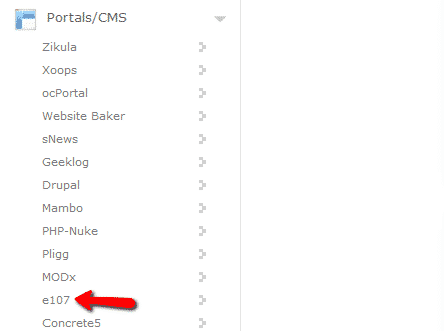 You will be taken to the overview page. While in there click on the "Install" tab:

In this page you will need to enter few details about your e107 installation:
Choose Domain – using the dropdown menu select the domain for which you wish to install the CMS.
In Directory – leave blank if you wish to access your website directly from your domain name:
Admin Username – administrative username for your website
Admin Password – password for your admin user
Real Name
Admin Email – make sure to use an existing email address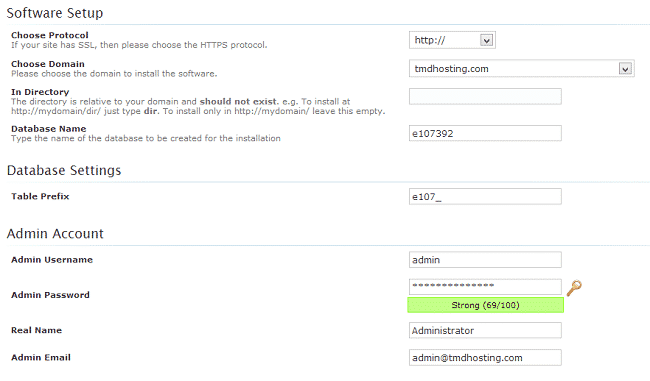 Click the "Install" button when you have filled all the required details. Softaculous will complete the installation for you.
Congratulations, you have successfully installed e107.