Concrete5 is a great open source CMS (Content Management System), which is used by 3% of all CMS platforms globally up to 2016. On the next graph you can compare it with another CMS platforms by their popularity: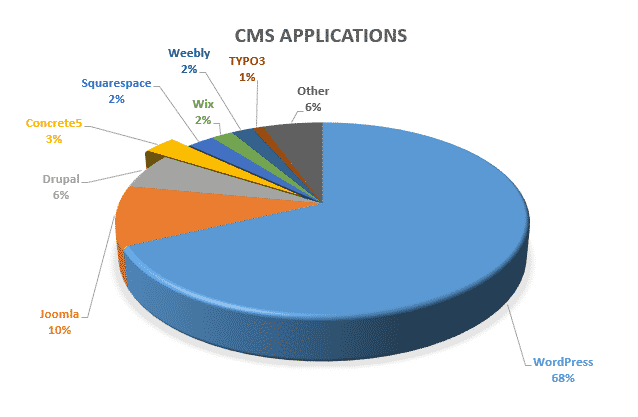 The development of the Concrete5 application was started in 2003 as a new approach toward a web platform, which was being built at that time. It was first released in early June 2008. Due to its easy to use design it gained traction very rapidly and by October that year, it was project of the month on SourceForge.net. By November it was getting well over 1,000 visitors a day.
Today, Concrete5 has reached across the world, sites of every nature are being built, and thousands of people are using it to express themselves online. They have all been attracted by the very little technical skills required in order to built a great website and the ability it gives them to edit any content they have, directly from the front-end. This amazing feature is there due to the Model-View-Controller architecture, which Concrete5 is based on and its whole programming, which is primarily object-oriented.
Regular updates are being rolled since the inception of Concrete5 and there have been multiple releases in 2016, keeping the platform up-to-date. It also has multiple useful features connected with the easy-to-edit outlook of the platform. Using the application you will be able to easily manage not only images and text but also comment systems, maps, list of files and so on.You will also have a variety of different addons, which can be implemented at any given time as well as the option to connect your website directly to the Concrete5 repository, which will activate the option for an automatic upgrade to take place at the time of its very release.
All these fabulous features will allow you to build your dream online project with very little technical experience. Here, we will present you with a list of websites you can build using Concrete5:
Online magazines and newspapers.
eCommerce sites.
Government websites.
Small business websites.
Non-profit and organization websites.
Community-based portals.
Personal or family homepages.
Marketing focused sites.
School, college or university website.