The default installation of Typo3 comes with a great variety of different extensions that add different functionalities to your website. You can add even more using the Typo3 extension manager. First, find the extension which you wish to add to your website. There are plenty of extensions available in the Typo3 repository at:
https://typo3.org/extensions/repository/
Download the archive of the extensions which you wish to use. Now go to your website's admin area and click on the "Extension Manager" the "Admin Tools":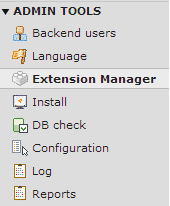 This is the place where you enable/disable extensions for your site. To install a new extension, click the upload icon: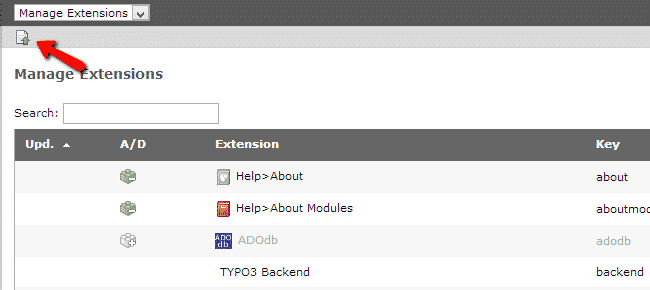 Now click on the "Choose File" button and find the extension that you downloaded:

Click the "Upload" button and wait for the upload to finish.
You have successfully completed the installation of your new Typo3 module. You can now see the new module in the list of active modules.