In this article we will provide you with a brief review of all the phpMotion functions which were not mentioned in the more detailed tutorials provided here.
phpMotion provides a lot of functions for users and their management. Also it allows different files types upload, blogs and groups creation, as well as comments on the content available on the front-end.
In order to keep these in good shape there are various tools added to the administrator back-end for management of all the content. The first menu we will review is the "Members":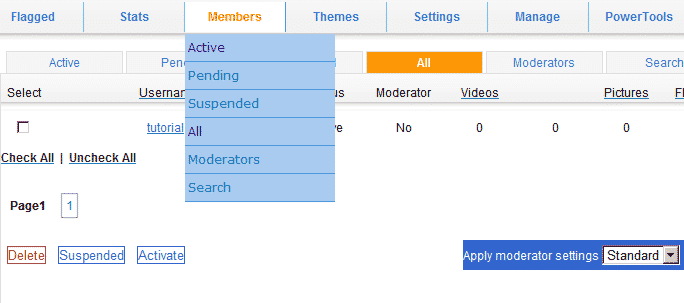 As you may see you have different status function for users which are active, suspended, pending. Also via this menu you may promote a user to moderator. The moderators' permissions are higher than these of a regular user. You may review the "How to manage the user permissions on phpMotion".
The next function which is as important is the "Flagged" comments one: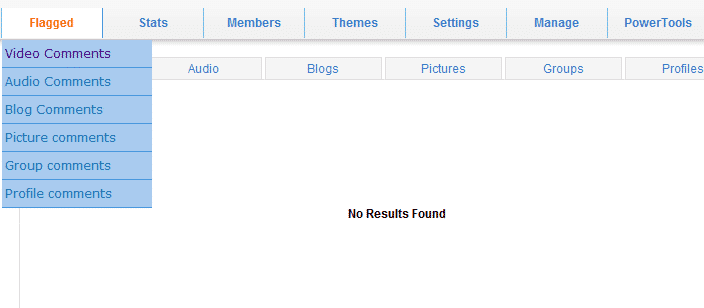 As the members of your website will leave comments of content they like or dislike you have the option to allow/deny these to show or delete them via the above menu.
Another function you will probably use is the "Stats":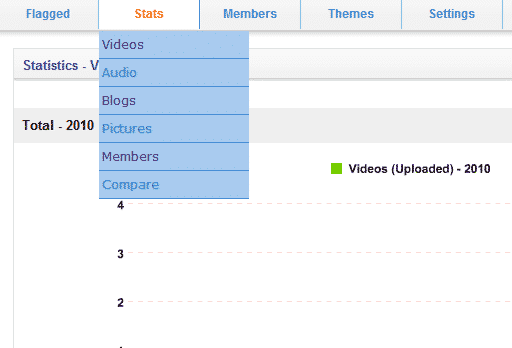 This function will generate live statistics of the content Upload/Viewed and will provide with compare charts for previous months/years.
And the last top navigation menu we will show here is the "Media":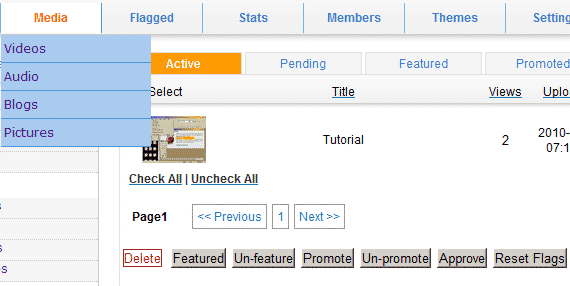 As you are building a multimedia sharing website different content will be uploaded. This is the place where you can manage delete/approve/promote the content on your website.